Type

white sparkling, extra-brut

Region

Sicilia DOC, Italy

Producer

Vintage

2018

Disgorged

2021

On lees

>18 months

Grapes

Grillo

Alcohol

11.5

Sugar

3

Price

1013 UAH, 1042 UAH, 930 UAH

Cellar

not available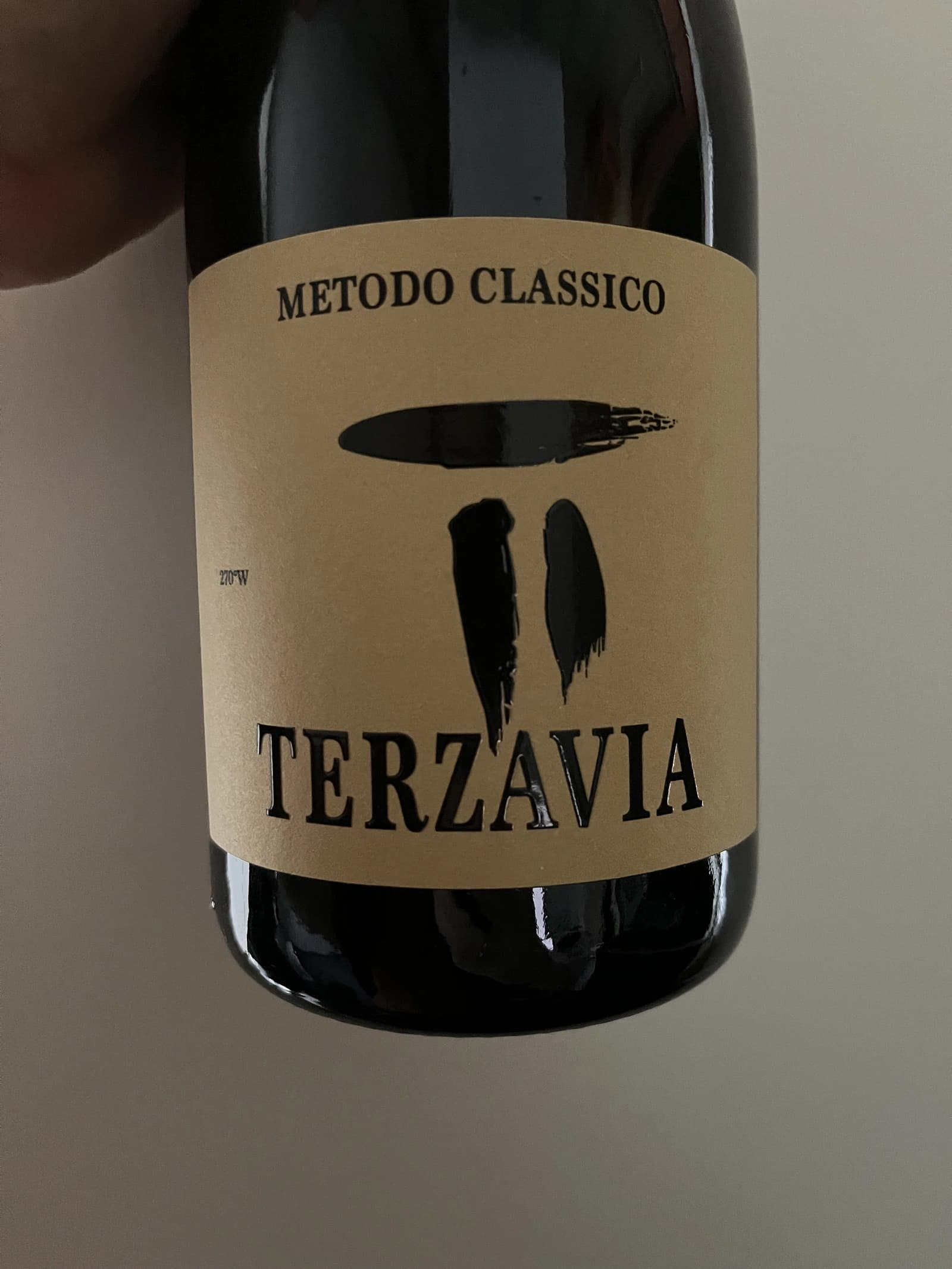 A 100% Grillo harvested from 30+ years old vines growing in Contrada Samperi, Marsala. The clusters are manually selected, and the grapes are cooled. The whole clusters are pressed softly. After a natural decanting of the must, fermentation starts with the power of indigenous yeasts in stainless steel tanks. 20% of the grapes continue fermentation in French oak barrels at a controlled temperature (air conditioning). Tirage with fresh must (instead of sugar) is added in such quantities as to dilute alcohol content and to add a dose of (natural) sugar enough to start the second fermentation. After tirage, the wine spends at least 18 months on lees. Pas dosé.
Ratings
7.80 / 10·750 ml·@Wix Kyiv Office · Il Pirata Vol. 2
A pleasant mix of Chaussons aux Pommes (and no one spared the butter) with shells and iodine. Good volume and mousse. The aftertaste is rather long with flavours of bakery and grapefruits. Overall, good traditional sparkling. In general, my experience with Marco De Bartoli wines is mostly consistent. But this particular wine is different in every bottle.
Wine #1 on Il Pirata Vol. 2 event.
7.25 / 10·750 ml·@Home
Not as gorgeous as it used to be. On the other hand, the bottle doesn't look good, so maybe it's spoiled. Not my evening. Good and complex bouquet: grapefruit, iodine and white flowers. Unfortunately, the aftertaste is very short. Still, it's a pleasure after all these mediocre wines.
8.00 / 10·750 ml·@Wix Kyiv Office · Classy Bubbles: Taste the Yeast
Excellent Sicilian metodo Classico. All the good stuff mixed in one bottle - bubble, complex bouquet and delicious, multilayered palate. Grapefruit, soaked apple, iodine and Jerez. And when you make a sip, it's like letting a sea wave fill and wash your mouth.
Wine #7 on Classy Bubbles: Taste the Yeast event.