Type

red still, dry

Region

Sicilia DOC, Italy

Producer

Vintage

1999

Grapes

Nero d'Avola

Alcohol

13.5

Sugar

unknown

Price

1790 UAH

Cellar

not available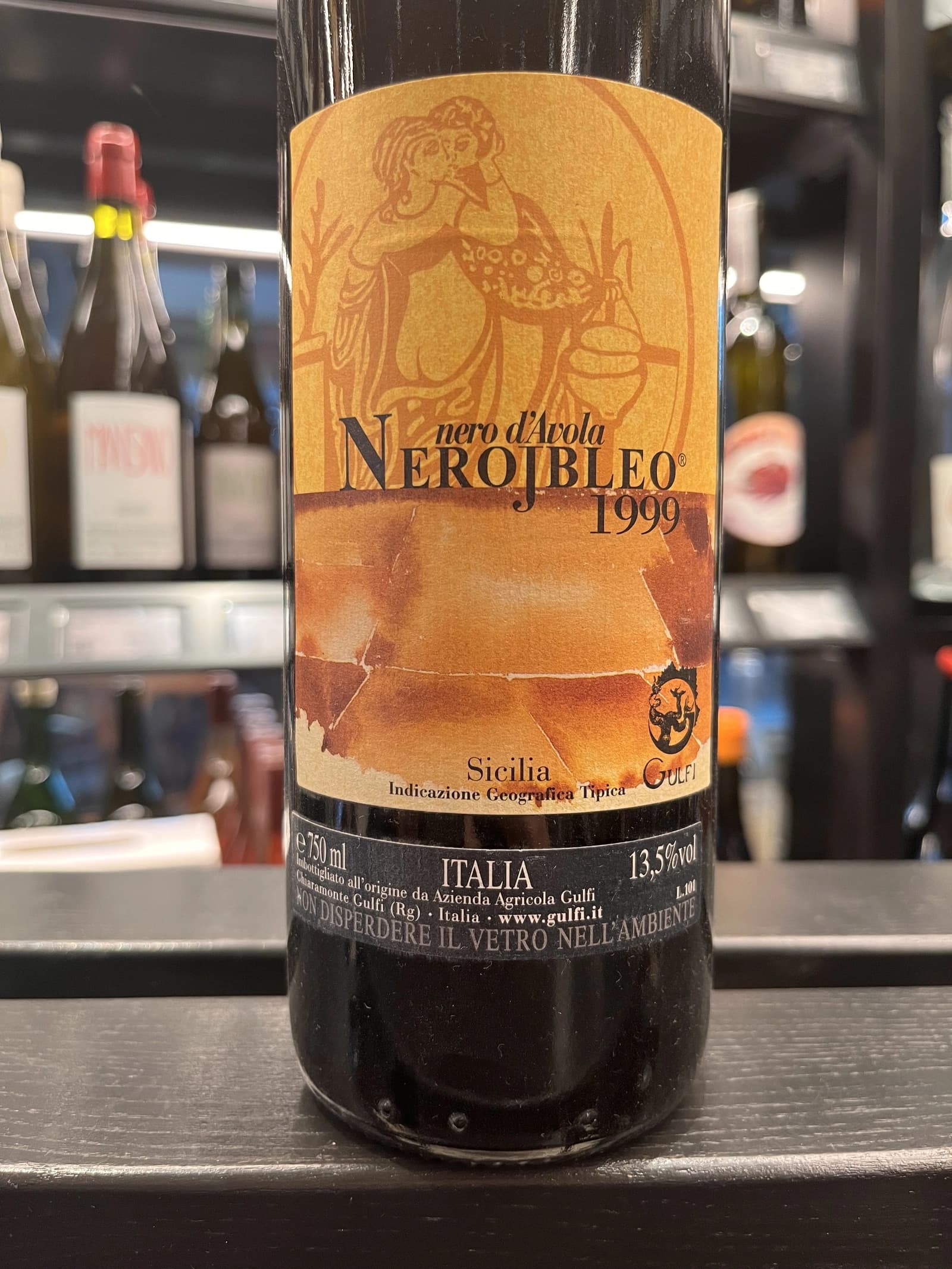 And here we are, back to Chiaramonte Gulfi. Within bounds of rolling hills of Monti Iblei, several vineyards collaboratively pour their heart and soul into the crafting of Nerojbleo wine. Drawing grapes from various terrains dispersed across Chiaramonte Gulfi and Ragoleti, the production of this wine represents a harmony of nature and nurture. Elevated at 450 meters above sea level, these vineyards grow on calcareous-clayey soils. The vines are densely packed, with 8,000 vines dotting each hectare, yielding approximately 80 quintals per hectare.
The winemaking process commences towards the end of September. The harvested grapes undergo an extended maceration with their skins, ensuring a deep, flavor-rich wine. Post maceration, the wine is left to mature for a minimum of 12 months in French oak barriques and tonneaux, with capacities of 225 and 500 liters respectively. The wine is then further refined in bottles for at least a year.
Ratings
8.00 / 10·750 ml·@Garage · Gulfi: enduring romance
Three years back, this wine seemed over its prime; now it's plunging ocean-floor deep. The bouquet is a late-stage affair with figs, salami, black pepper, and prunes leading the last charge. Acidity stands tall, adding a spicy riff to the palate, keeping the structure solid and the scene engaging. Despite its descent, there's a lingering sophistication, an echo in the abyss that refuses to go quiet. Hence the score.
Wine #8 on Gulfi: enduring romance event.
8.50 / 10·750 ml
Lucky to get my hands on Nerojbleo 1999 in a good shape! So far, this is the oldest Nero d'Avola wine that I ever tasted and I must say, I enjoyed it till the last drop. Already mature, dust and earthy hints dominate, but there is a place for prune, dried cherry, and dried fig. Spicy, especially full of black pepper. Well balanced, everything is in its place. Long finish, spicy cherry flavours. Seems like it is already on its peak, so drink now :)
Gulfi
The fact that my relations with Sicilian wines are special might be something obvious. But not many people know that it all started with Gulfi stand at the very first Kyiv Wine festival. When we met, I was already tired (e.g. drunk). I almost passed by, disgusted by my own weakness, when a Gulfi representative (apologies, I don't remember her name) stopped me and offered a glass of their wine. I looked at the representative welcoming face. I looked at the naked ass on the label. And I realised there are no reasons to reject this present from Dionysus. And even though I don't remember which wines I tasted exactly, the Gulfi imprint is what I took out of that overly drunk day.
It is worth mentioning that the naked ass on the label has a meaning. A meaning close enough to what one might think. Meet an ancient mosaic from Villa Romana del Casale located in Piazza Armerina in the province of Enna. This mosaic depicts Eros (Cupid) and Psyche (Beauty). According to the story, out of envy of Venus, they are forced to love each other in secret. But passion rarely goes unnoticed, and in their case, it found a physical manifestation (no puns) in the form of a daughter (no puns, seriously) they called Vulptas (literally meaning 'pleasure'), a goddess of sensual pleasures. And how does it connect to Gulfi? Sicily is Psyche, Gulfi is Eros, and their child is wine, a sensual pleasure.