Type

red still, dry

Region

IGP Venezia Giulia, Italy

Producer

Vintage

2011

Grapes

Pinot Noir

Alcohol

12.5

Sugar

unknown

Price

1714 UAH, 1563 UAH

Cellar

not available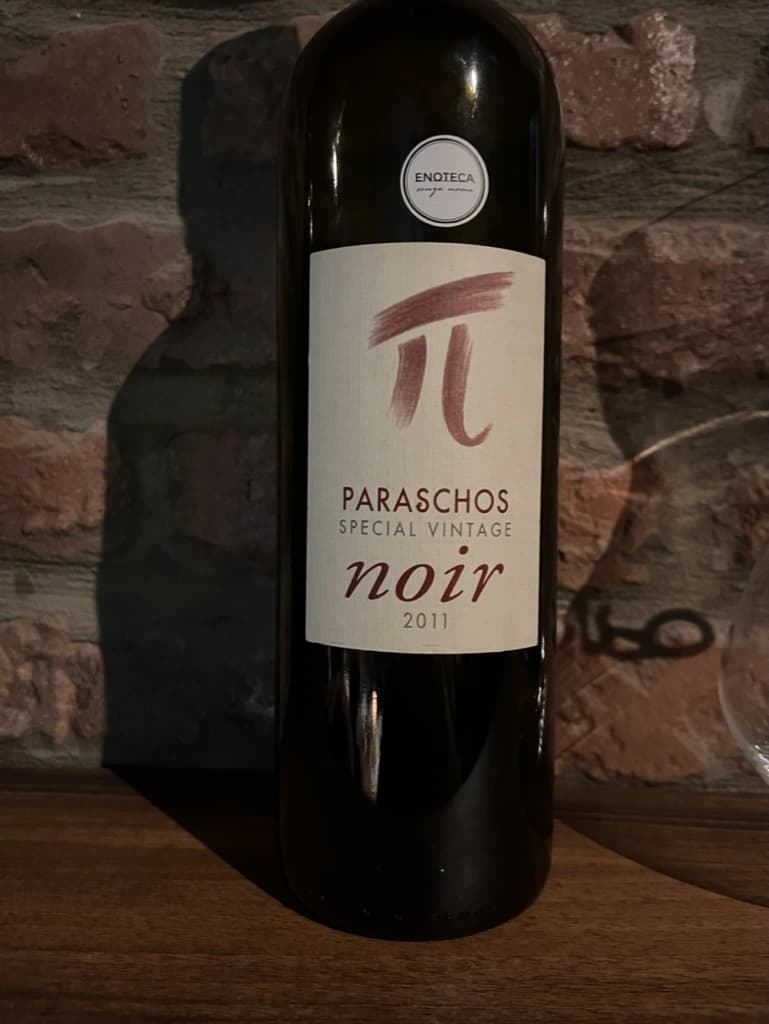 Ratings
8.25 / 10·750 ml·@Lo Kyiv · They came from Friuli by Alessio
Wow, the experience this time is positively different. A beautiful and charming bouquet of dog rose, sour cherry, white pepper, raw meat and balsamic. Juicy and a bit funky. Good balance, where acidity and tannin work together to please my buds (taste buds, yo). The aftertaste is long. Complex and interesting.
Wine #3 on They came from Friuli by Alessio event.
7.40 / 10·750 ml·@Kyiv
Tasted blind. Didn't guess. Turned out to be a Pinot Noir made by Greek in Collio. A fistful of sour berries (dogwood and red currant), leather, white pepper and balsamic. It's intriguing, but I find it hard to drink this wine. VA is not well integrated, and instead of increasing complexity, it just bothers me. On the other hand, it has good fruit.
Paraschos
Evangelos Paraschos was running a family restaurant. This is where he tasted and fell in love with the wines of his neighbours - Gravner and Radikon. This inspired him to start a winery in the 1990s.
Today, the winery is run by brothers Alexis and Jannis Paraschos and their father Evangelos. With Greek origin and the Italian/Slovene border situation, the brothers speak Greek with their father, Italian between themselves, Slovene with their workers, and English with most of their clients.
The 7 hectares owned by Paraschos are divided among 10 terraced vineyards in Slatnik, between San Floriano and Oslavia, on a typical and unique soil called "Ponca", based on marlstone rich in minerals of Eocene origin. The family cultivates Ribolla Gialla, Friulano, Malvasia Istriana, Pinot Grigio, Merlot and Pinot Noir.