Type

red still, dry

Region

IGP Vigneti delle Dolomiti, Italy

Producer

Vintage

2011

Grapes

Teroldego

Alcohol

12.5

Sugar

0.6

Price

1712 UAH, 1946 UAH

Cellar

not available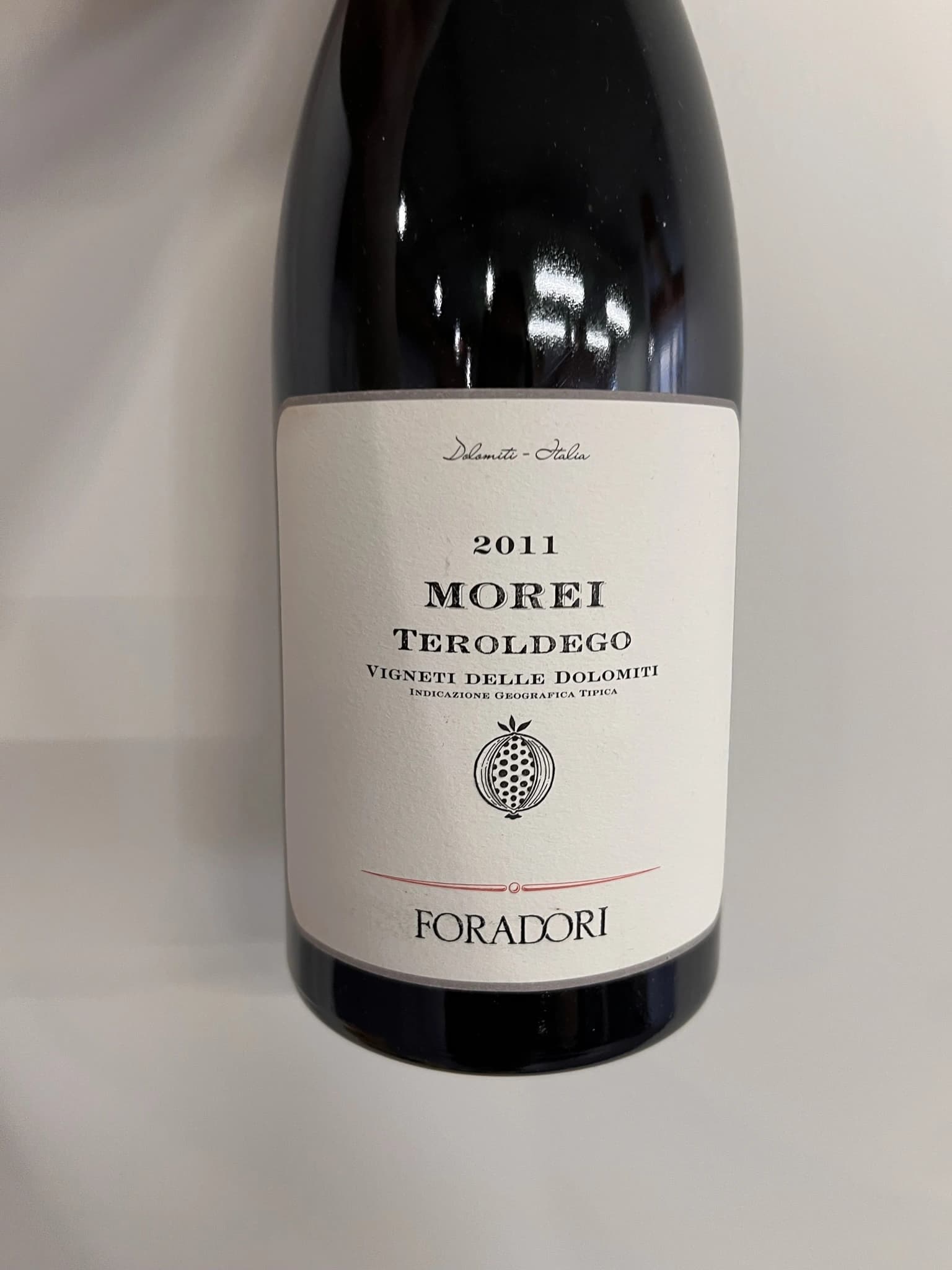 A 100% Teroldego from Vigneto Morei, Campo Rotaliano, Mezzolombardo. It's a relatively small vineyard of 2.5 hectares scattered over alluvial soil with many pebbles. Morei means 'moro' or 'dark' in the Trentino dialect. The grapes are fermented in amphorae (Tinajas from Villarrobledo, Spain) for eight months on skins.
Ratings
8.50 / 10·750 ml·@Wix Kyiv Office · Mixed Bag Vol. 6
This magnificent 12-year-old Teroldego is in a good shape. I reckon it would only benefit from even longer ageing. Dark purple (!) colour. A sophisticated bouquet of cherry, plum, pomegranate, pine, bitter herbs, iodine, graphite, and blood. It's full-bodied with good structure - almost mature yet kicking tannin, high acidity, good fruit concentration and minerality. The aftertaste is long, persistent and flavourful. Sophisticated and interesting wine.
Wine #5 on Mixed Bag Vol. 6 event.
Foradori
Elisabetta Foradori bears a reputation as a very nice and elegant person who mixes seriousness with cheerfulness. Every person I know who met her comes back in awe.
As a winemaker, her career started not by her own will but from unexpected circumstances. Her father's early death hurled her life into family estate management. Initially, out of a sense of duty and then from newly born passion, she became a rising star.
Though the 90s, Elisabetta Foradori was known as "the queen of Teroldego". Yet, by 2000 she lost all personal connection to her work and started to question everything, to experiment. That's how she came to biodynamics, amphoras, the decision to replant the majority of the land from pergola to guyot, and radical changes in vinification.
Today her children help with the winery. Emilio, the eldest, is responsible for viticulture and winemaking since 2013. Theo travels to represent the winery and to communicate with importers and distributors. And Myrtha transforms the winery into a full-blown polycultural farm. They even produce cheese these days!