Type

white still, dry

Region

Vino de Mesa, Spain

Producer

Vintage

2018

Grapes

Doña Blanca, Godello, Albariño, Treixadura, Lado, Torrontés

Alcohol

12.5

Sugar

1.6

Price

598 UAH

Cellar

not available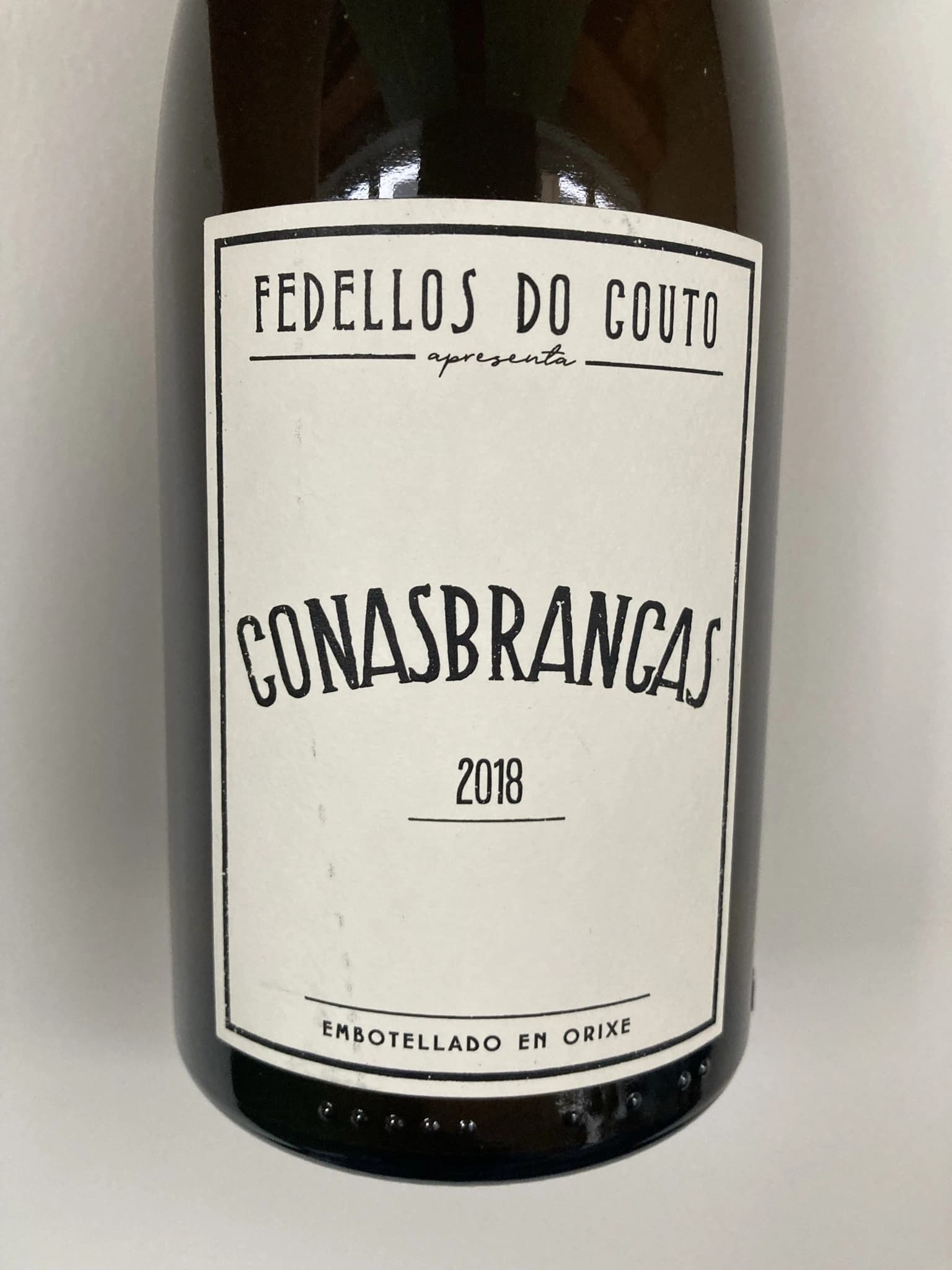 Ratings
7.50 / 10·750 ml·@Home
A year ago I've tasted Conasbrancas 2019, now it's time for 2018! Highly enjoyable, though IMO this is one of those wines that should be consumed and not aged. Mix of stone fruits with oxidized apple, nettle, butter and oil. Fresh, nice citrus flavours with oily finish. Overall it's a good field blend with short maceration.
Fedellos do Couto
There are few viticultural regions as dramatic, wild, and diverse as Ribeira Sacra. Being a boundary between the cool, rainy Atlantic coast and Spain's hot, dry interior, Ribeira Sacra enjoys the best and the worst of the two domains. The main threats to viticulture are the storms that blow in from the Atlantic, bringing plenty of rain and wind; and morning fogs. A paradise for fungus. And yet people grow vines and make wines here. Some locals even practice organic and biodynamic farming. And that's truly heroic.
Ribeira Sacra is currently one of the most talked-about places in the wine world, not only for its scenery but for affordable, refreshing, and complex wines made from indigenous varieties like Mencía (a sleeker expression than in Bierzo), Mourantón, Garnacha Tintorera (widely planted after phylloxera), Caño, Bastardo (a.k.a. Trousseau), Grao Negro, Sousón, Godello, Doña Blanca, Palomino, and other grapes. Not the most popular and known bunch, isn't it?
Luis Taboada comes from an old family that owned Pazo do Couto, an ancient manor dating to the 12th century that produced a wide array of agricultural products. Recognizing the value of his ancient, north- and east-facing vineyards, he teamed up with viticulturist Pablo Soldavini, a proponent of organic farming and winemakers Curro Bareño and Jesús Olivares to found Fedellos do Couto in 2011. According to PanLex, Fedellos roughly translates as 'brats'. So the name of the winery is - Brats from Couto (estate).
Curro Bareño and Jesús Olivares are also known for Ca' di Mat and Peixes. After parting (when?) their ways with Luis Taboada leaving DO Ribeira Sacra (deemed atypical!), they decided to merge Fedellos do Couto with Peixes to become a single project - Fedellos.