Type

white still, dry

Region

IGP Terre Siciliane, Italy

Producer

Vintage

2012

Grapes

Grecanico

Alcohol

10.5

Sugar

1

Price

2175 UAH, 2489 UAH

Cellar

not available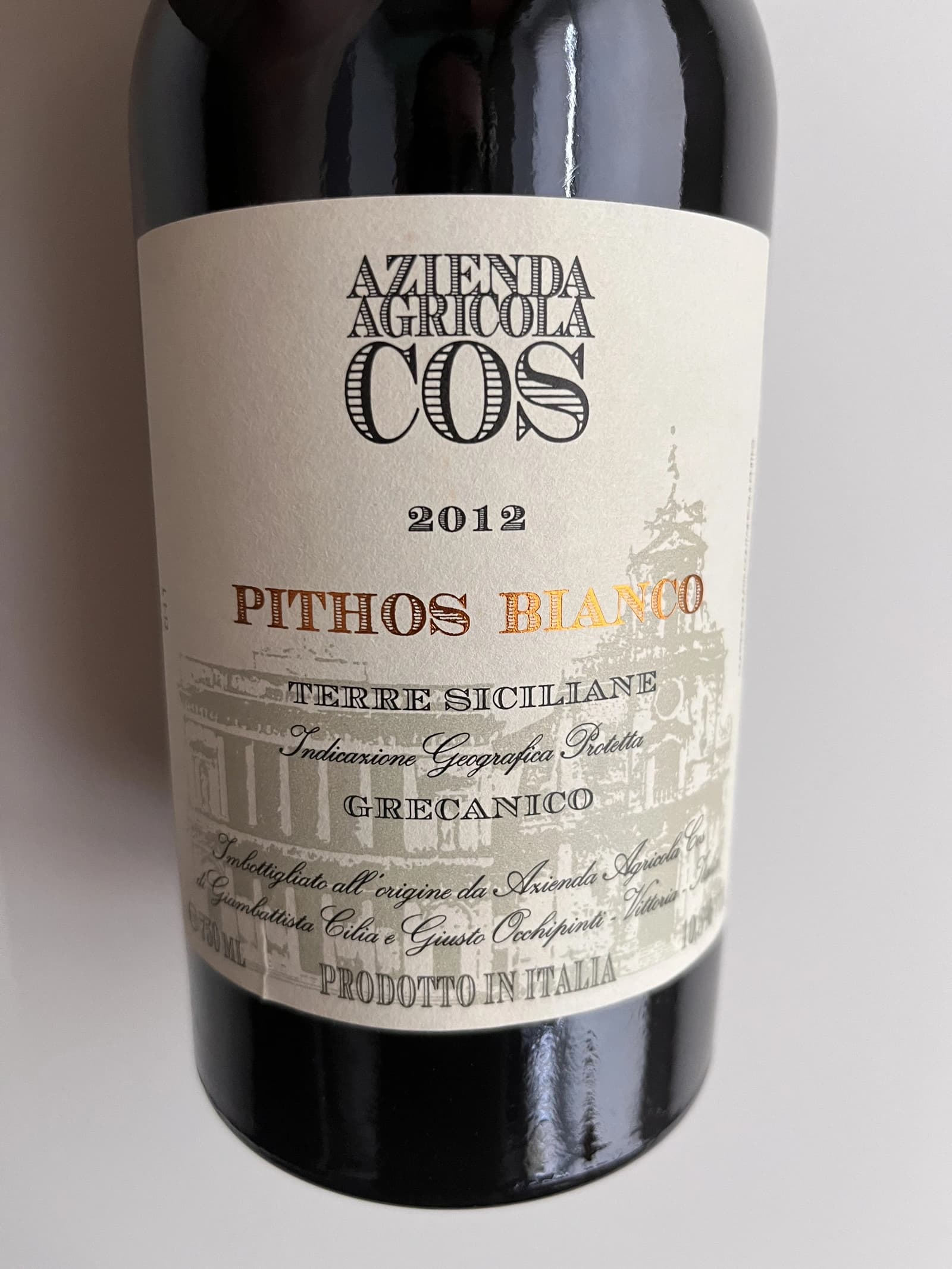 Pithos Bianco is 100% Grecanico growing at 230 meters above sea level on red soils of limestone-siliceous nature. The average age of vines is 12 years. The fruits were fermented spontaneously in terracotta amphorae (as the name suggests) on the skins with indigenous yeasts. Aged for an undefined amount of time in amphora.
Ratings
8.50 / 10·750 ml·@Garage · Sicily by Vova and Mykola
Pithos Bianco 2012 (vintage is critical) is one of those wines I am always happy to repeat. Delicate, complex and multilayered. Once again - despite the age, it is still vigorous and fresh, which is an incredible feat. Tea, mushrooms, amber (from the fruit trees) and wood, dried fruits. The mouthfeel is more delicate compared to the intensity of the aroma. The aftertaste is long and flavourful - wet cellar, tea and citrus candies.
Wine #4 on Sicily by Vova and Mykola event.
8.50 / 10·750 ml·@Wix Kyiv Office · Il Pirata Vol. 3
One more time, I confirm that COS wines require time to gain depth and complexity. Pithos Bianco 2012 has a beautiful bouquet of dried fruits, clay, tea, mushrooms, honey, amber and wood. Despite its age, it's still vigorous and fresh. Almost perfectly balanced, with a surprisingly low alcohol level (10.5%) for its dry palate. The aftertaste is long and flavourful: mushrooms and citrus candies. Delicious wine.
Wine #3 on Il Pirata Vol. 3 event.
COS
Azienda Agricola COS was founded in 1980 by three friends: Giambattista Cilia, Giusto Occhipinti, and Cirino Strano. The name is just an acronym of their family names (in case you didn't notice). The trio is known for the transformation of Cerasuolo di Vittoria wine from DOC to DOCG level (the only one on the island), as their 2005 release was the first to bear the new designation.
COS started its adventure with biodynamic farming and neutral terracotta vases. In 2007 (after moving to a new location), they decided to get rid of all their oak barrels in favour of 150 huge amphoras.