Type

white still, dry

Region

Vino (IT), Italy

Producer

Vintage

2021

Grapes

Ortrugo, Malvasia di Candia Aromatica, Marsanne, Field Blend

Alcohol

11.5

Sugar

8

Price

649 UAH, 603 UAH, 690 UAH, 607 UAH

Cellar

not available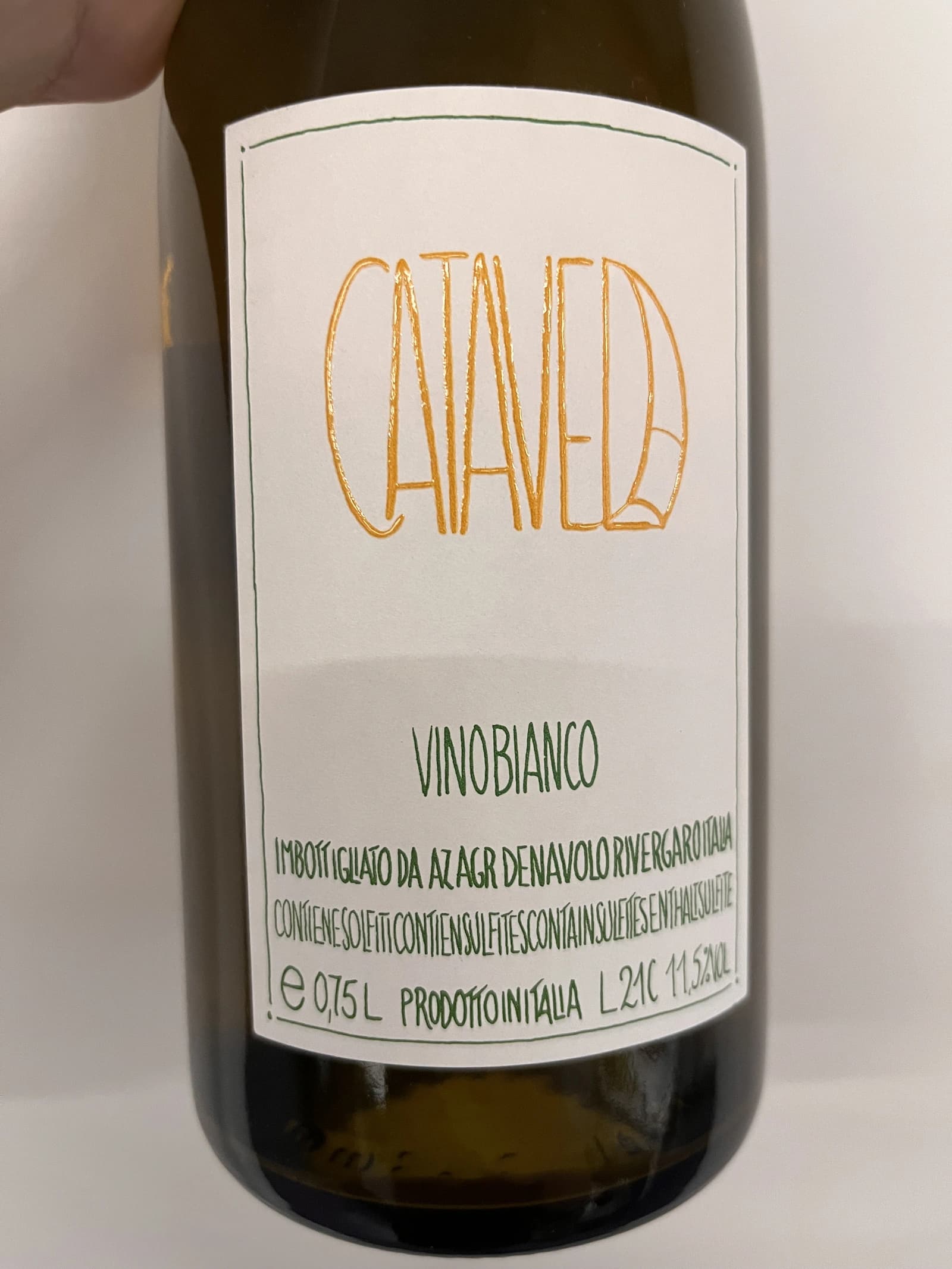 Ratings
7.75 / 10·750 ml·@Wix Kyiv Office
At last, I had a chance to witness some evolution of this wine in the glass. Fizzy when opened. Yells in the words of acetone. And then it slowly reveals its crowd-pleasing nature. Good fruit, cider, ripe yellow apples, apricot jam, lemon and pencil shavings. Well balanced and fresh. Not simple, generous and voluminous. The comparison with Cascina Tavijn Bianca still stands. The latter is just cleaner.
7.75 / 10·750 ml·@Wix Kyiv Office · Double trouble
After complicated Mercandelli we all required something easy to enjoy. A crowd-pleaser! Catavela over delivered in this regard. Typical bouquet, but nothing crazy. Cider, ripe apples, apricot jam and lemon. Juicy and so quaffable. Great balance, not complicated. Kind of reminded a dry version of Cascina Tavijn Bianca.
Wine #7 on Double trouble event.
Denavolo
When Giulio Armani is not busy with La Stoppa, he produces his own wine - Denavolo (macerated for 6 months), Denavolino (similar to Denavolo, but grapes are from lower altitude) and Catavela (macerated from 7 days). His wines are comparable to famous La Stoppa Ageno 2015.