Type

white still, dry

Region

Vino (IT), Italy

Producer

Vintage

2020

Grapes

Ortrugo, Malvasia di Candia Aromatica, Marsanne

Alcohol

10.5

Sugar

1

Price

726 UAH

Cellar

not available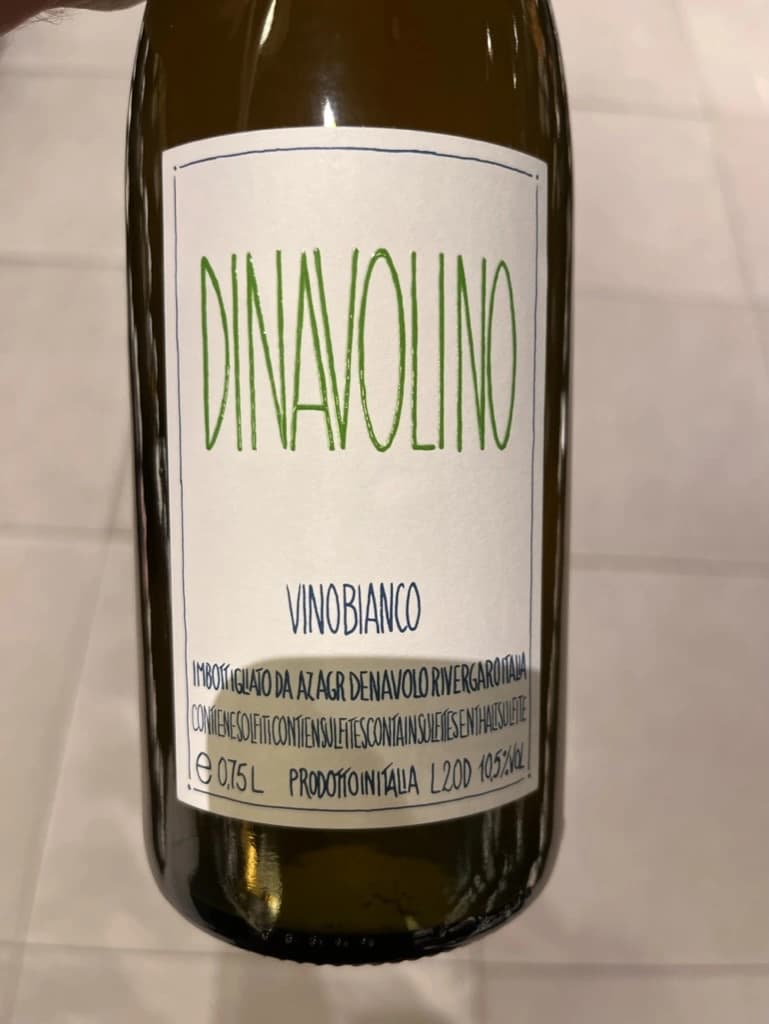 Ratings
8.00 / 10·750 ml·@One Tea Tree
Alright, this vintage is consistently good. Give it some time to breathe, and it reveals all its beauty. Cider, tea, honey, dried flowers, and VA. Easy to drink, fresh, and juicy with moderate funkiness.
8.00 / 10·750 ml·@101 Bar
Some would say that this wine is up to expectations, but considering my experience with previous vintages, I'd say - Dinavolino 2020 is surprisingly pleasant and ready to drink. Typical skin contact wine from a great winemaker. Cider, VA, honey, white flowers, and dried herbs. Fresh, rather light, flavourful, and moderately funky. And most importantly, I want another glass after finishing one. And then one more.
Denavolo
When Giulio Armani is not busy with La Stoppa, he produces his own wine - Denavolo (macerated for 6 months), Denavolino (similar to Denavolo, but grapes are from lower altitude) and Catavela (macerated from 7 days). His wines are comparable to famous La Stoppa Ageno 2015.