Cabernet Sauvignon - 2018
7.50 / 10
Type

red still, dry

Region

Chernihiv Oblast, Ukraine

Producer

Vintage

2018

Grapes

Cabernet Sauvignon

Alcohol

13

Sugar

unknown

Price

XXX UAH

Cellar

not available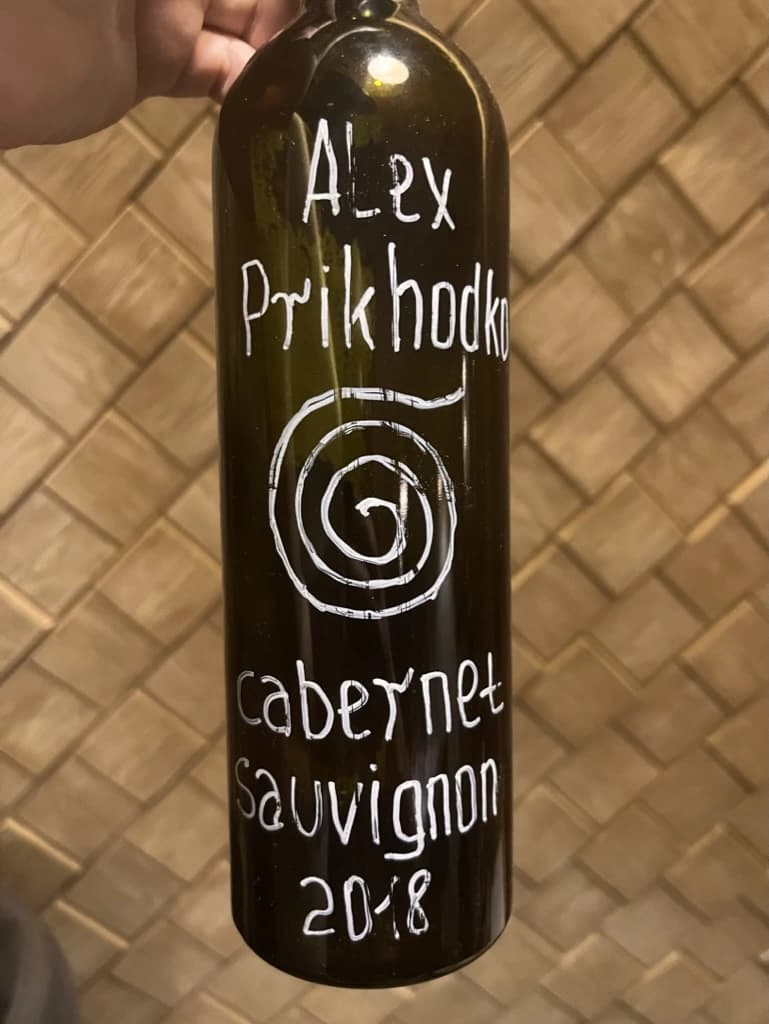 Not sure about alcohol. There was nothing on it's label.
Ratings
7.50 / 10·750 ml·@Kyiv
The most interesting wine of the evening. AFAIK no oak is used in production. It's more of an experiment. Result? A beautiful bouquet of dried fruits, prunes and dried tomato. Good balance and velvety texture. It's approachable yet not vulgar. Alex, you are krasava.