Furmint Ried Vogelsang - 2018
8.25 / 10
Type

white still, dry

Region

Burgenland, Austria

Producer

Vintage

2018

Grapes

Furmint

Alcohol

12.2

Sugar

2

Price

1212 UAH, 1290 UAH

Cellar

not available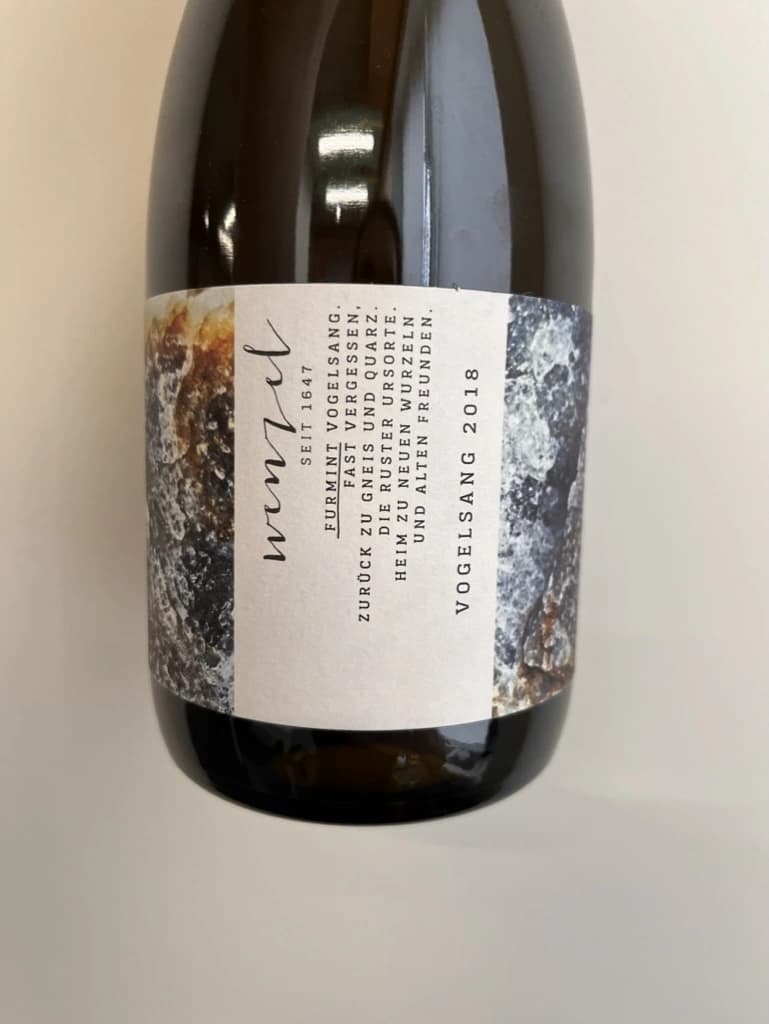 The wine is named after the site it comes from - Vogelsang (bird song), which indicates a diverse bird population. The site is about 25 hectares, of which Furmint occupies only 1.3 hectares. I could not find information on how much of these 1.3 hectares Michael Wenzel owns. In any case, the vines grow on weathered mica schist with little lime and lots of loam.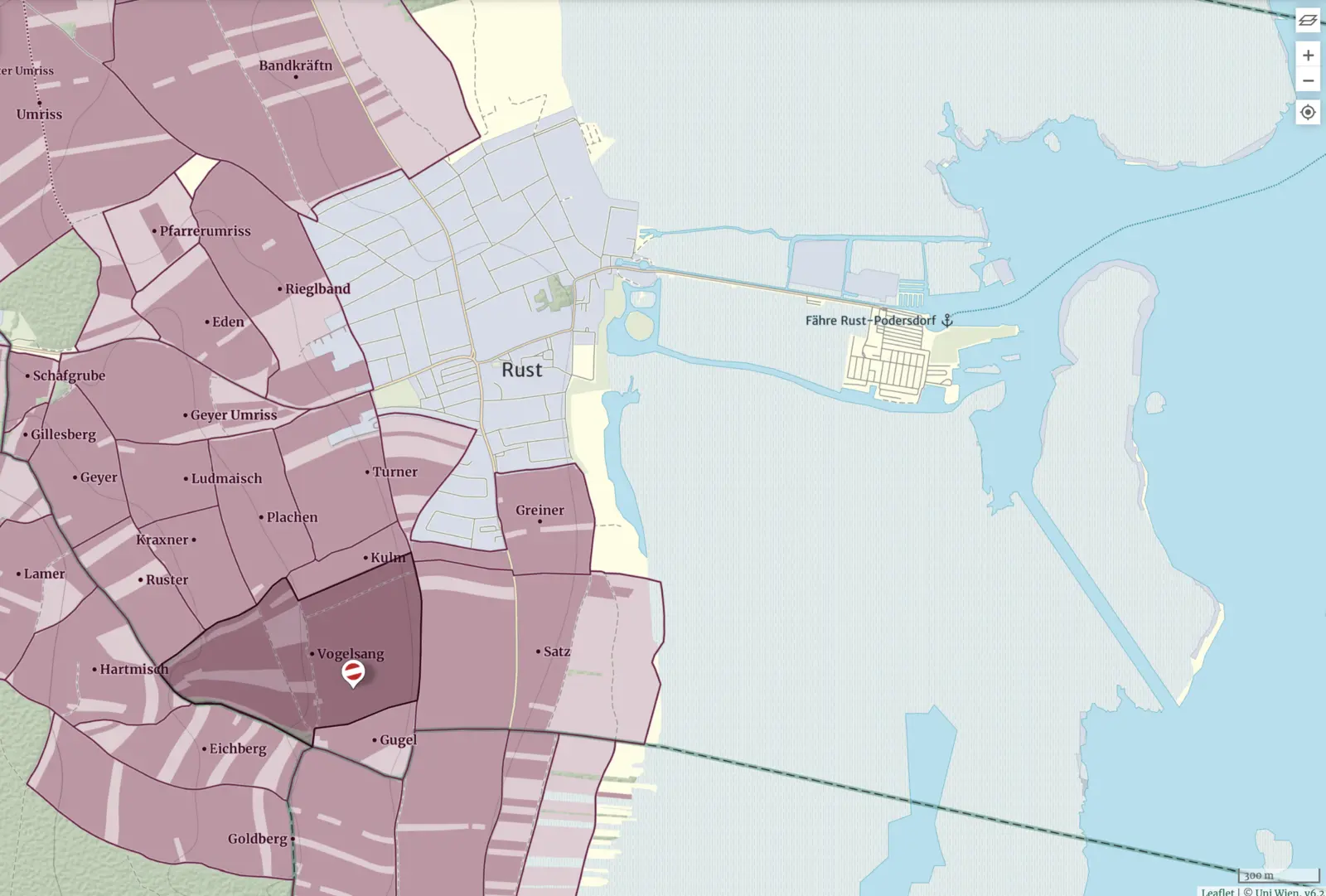 Ratings
8.25 / 10·750 ml·@Garage · Mixed Bag Vol. 8
This is one of the discoveries of the evening. The last time I tasted it I was too drunk to actually appreciate it. My only takeaway was - I need to taste this beauty again. And here I am, doing my self-promises.
A complex and delicate bouquet of smoke, stone fruits, baked apple, and salted butter. Round, oily, almost perfectly balanced, structured and sexy.
Wine #4 on Mixed Bag Vol. 8 event.
Weinbau Wenzel
Weingut Wenzel comes from the free city of Rust in Burgenland, Austria. Michael Wenzel and Sonja Priller operate the winery today. The vineyards are located on the western shore of Lake Neusiedl, 5 km1 from the Hungarian border. The winery owns 10 hectares2 across four sites (Riede) - Kleiner Wald, Pandkräftn, Satz and Vogelsang. The soil consists primarily of clam lime, gneiss, and red and blue quartz.
What is more or less clear - the Wenzel family played and still plays an important role in rediscovering the Furmint variety on Austrian soil. Furmint was once the most important white wine variety in the Danube Monarchy. In the turmoil of the 20th century, it was largely forgotten in Austria - unlike in Hungary, where the largest growing area for Furmint is still to this day.
Despite the dangers of being caught (the Iron Curtain was not a joke), Michael's father, Robert, and grandfather smuggled back historic clones from Hungary in 1984. In addition to the Wenzels, only the old vine nursery Seiler in Rust still had a few wild vines. Yet Robert Wenzel was the first to consciously rely on this old variety. And to this day, the family owns (at least according to Michael) the oldest Furmint vines in Austria.
Since then, Michael Wenzel has cultivated four of the best vineyards in Rust according to bio-organic guidelines. And impressively, Michael owns a ninth of all Furmint vines3 in Austria. And from these 3 hectares, he presses the most extensive Furmint portfolio in the world.
Footnotes
Some inconsistencies just drive me mad. For example, the official site of the winery states that the vineyards are located 5 km from the Hungarian border. HØTOFT (Wenzel's distributor) talks about 20 km. It's hard to use maps for accurate measures because it's unclear where exactly the vineyards are located. On the other hand, Vogelsang and Satz are the two most Southern sites Wenzel owns vines on, and both are around 5 km from the border, at least according to Austrian Vineyards. ↩

According to Austrian Wine. ↩

According to Austrian Wine. ↩