Clos de Tart Grand Cru Monopole - 2012
8.50 / 10
Type

red still, dry

Region

Clos de Tart AOC, France

Producer

Vintage

2012

Grapes

Pinot Noir

Alcohol

14

Sugar

0.4

Price

38000 UAH

Cellar

not available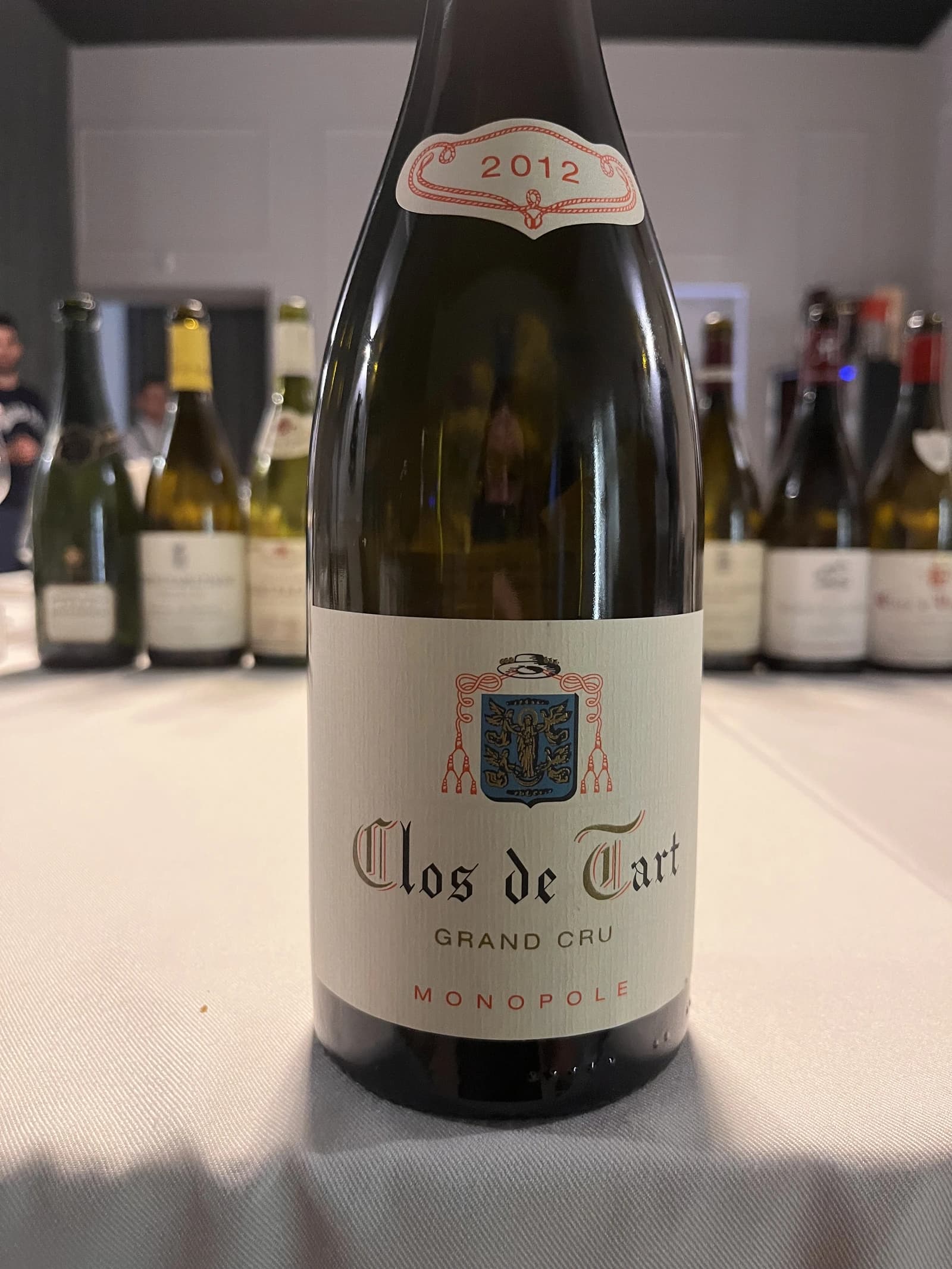 Burgundy faced numerous climatic hardships in 2012, including frosts, difficult flowering, and hailstorms. However, the Clos de Tart vineyard emerged mostly unscathed, producing grapes with thick, botrytis-resistant skins, excellent acidity, and phenolic ripeness. The winemaking process for this vintage was characterized by a careful selection of grapes from different microclimates. The proportion of whole bunches varied by plot, influenced by the soil composition. On average, 55% of whole bunches were used for the Grand Cru. The fermentation was carried out in wooden vats with capacities tailored to each micro terroir, using 100% wild yeast for the alcoholic fermentation and allowing natural malolactic fermentation. The wine was aged in barrels for 17.5 months, with a two-stage ageing process that first focused on individual batches and then on the blended wine.
Ratings
8.50 / 10·750 ml·@MI6 · Burgundian Grand Cru Grandeur
This wine presents a challenging yet intriguing character. Initially captivating with its beautiful confiture notes, it gradually reveals a more restrained, almost unfriendly side. The bouquet is an intricate mix of red fruit jam, leather, spices, pine, and medicinal hints. While it's not the roundest or smoothest, the wine compensates with complexity, good balance, and pleasing acidity. The fruit quality is commendable, yet there's an underlying greenness that persists. The long aftertaste is notable, though it feels a bit hollow, with a noticeable presence of oak.
Wine #4 on Burgundian Grand Cru Grandeur event.
Clos de Tart
Clos de Tart, a prominent wine estate in the Côte de Nuits, Morey-Saint-Denis, is renowned for its rich history and viticultural heritage. The estate is distinguished by its walled vineyard, or 'Clos', a Burgundian tradition, which encompasses a 7.53-hectare area enclosed by a 1.2-km-long dry-stone wall. This wall, restored in 2006, symbolizes the estate's identity and continuity. The vineyard, boasting an average vine age of sixty years, some even centennial, stands as a testament to the estate's commitment to preserving the essence and soul of the terroir.
Frédéric Engerer, CEO of Artémis Domaines, and Alessandro Noli, Estate Director, have been pivotal in transitioning the vineyard to biodynamic viticulture, reflecting a deep respect for the land and a commitment to organic farming methods.
Clos de Tart is located mid-slope, between 269m and 302m in altitude, with a south-easterly aspect. The vineyard's unique North/South vine planting, contrary to the prevalent East/West orientation in Burgundy, is strategic for optimal sun exposure and erosion prevention. The clayey-limestone soil is geologically complex, comprising various limestone types and marl, creating multiple microclimates within the estate. These microclimates are each harvested separately, highlighting the diverse terroir of the estate.