Savagnin Macération Pelliculaire - 2018
7.75 / 10
Type

white still, dry

Region

Arbois AOC, France

Producer

Vintage

2018

Grapes

Savagnin

Alcohol

13.5

Sugar

unknown

Price

1760 UAH

Cellar

not available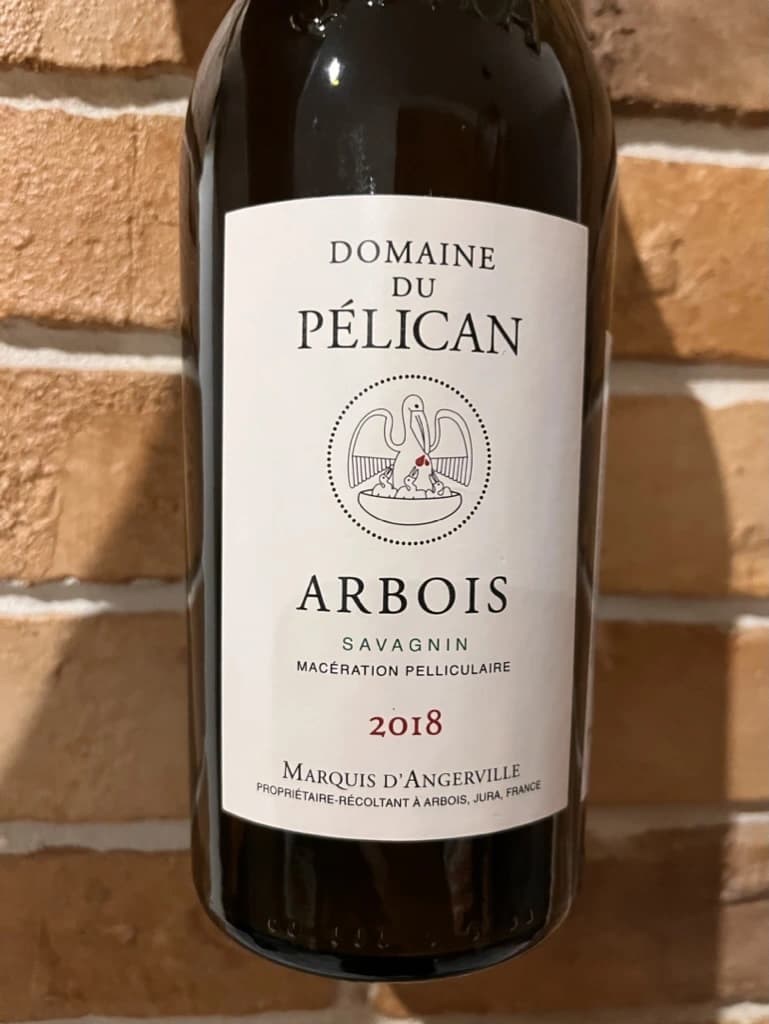 Ratings
7.75 / 10·750 ml·@Wix Kyiv Office · Mixed Bag Vol. 5
Probably the most complicated wine of the evening. It was the riskiest choice for this event. And it got the lowest scores. Intense and multilayered bouquet of dried medicinal herbs, peach-flavoured ice tea, amber from fruit trees and animalistic hints. Tannin is quite powerful (so why is it called Macération Pelliculaire?). Acidity is good. But overall, it lacks balance. It's too horizontal, and the ethanol is too edgy.
Wine #2 on Mixed Bag Vol. 5 event.
Domaine du Pélican
Guillaume d'Angerville, current owner of famous Le Domaine Marquis d'Angerville from Bourgogne, decided to create a new project in Jura after tasting a single bottle - Tissot's Chardonnay Arbois Les Bruyères 2005.
I tasted this bottle blind in a restaurant in Paris that I often go to. I always tell the sommelier to give me something blind and the only rule is that it has to be outside Burgundy. When he brought me this wine, I said, 'You forgot the rule, you brought me a wine from Burgundy.' And he said, 'I am afraid you're wrong.'

Guillaume d'Angerville