Calvert Pinot Noir - 2019
8.42 / 10
Type

red still, dry

Region

Central Otago, New Zealand

Producer

Vintage

2019

Grapes

Pinot Noir

Alcohol

13.5

Sugar

0

Price

2270 UAH, 1510 UAH

Cellar

not available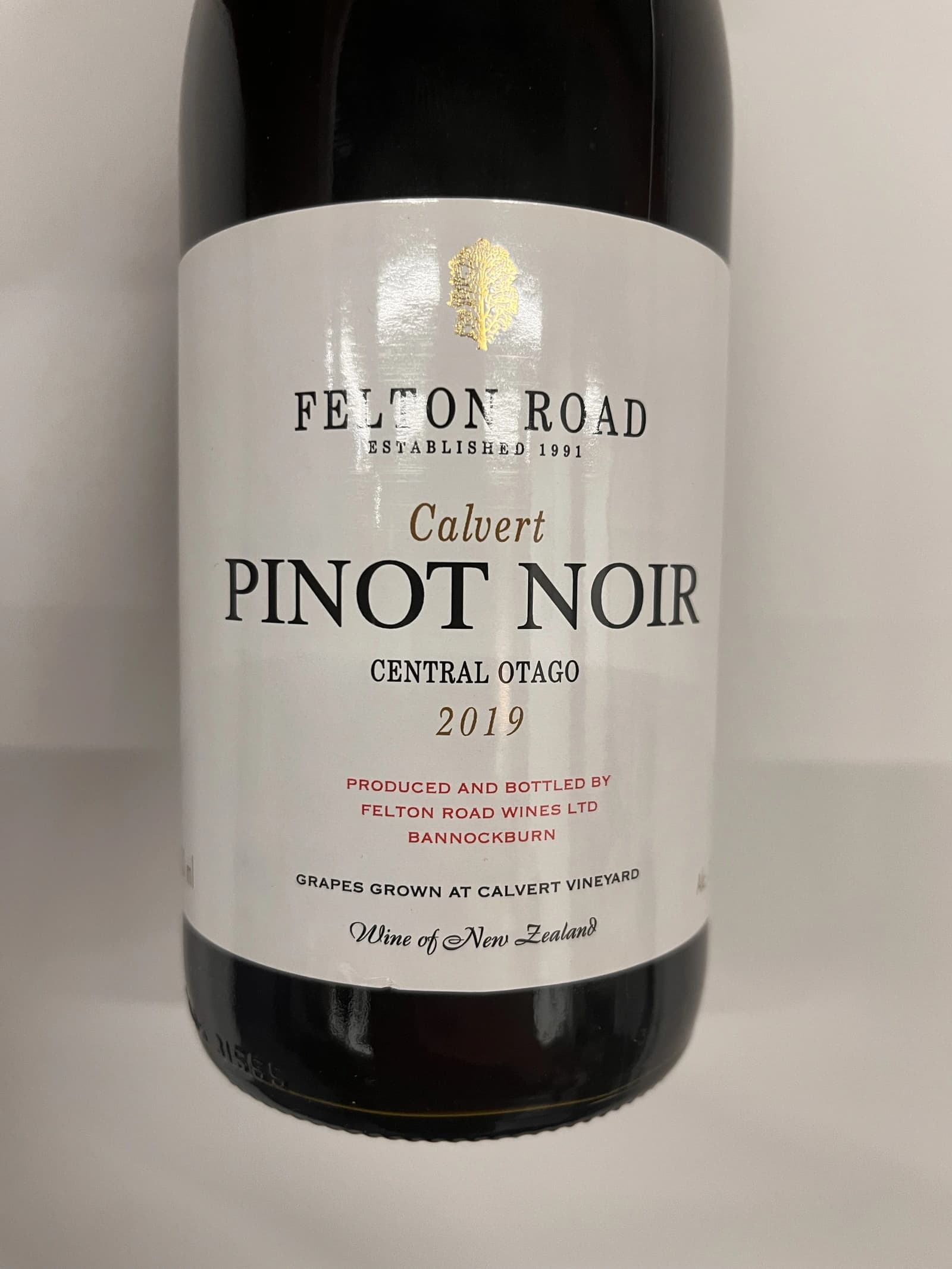 Ratings
8.50 / 10·750 ml·@Wix Kyiv Office · Oceania of Time
Just a few weeks ago, I tasted this wine blindly, and it lacked the balance and delicacy one would expect from Felton Road wines. So I was in doubt regarding my decision to take this bottle on Oceania of Time. Well, score-wise, Calvert became the best wine of the evening. Happy me.
A beautiful floral bouquet. Wet forest floor, slightly spoiled wild strawberries, a handful of blossoming red flowers, and mushrooms. Good volume, fruit and juiciness. And a long and flavourful aftertaste. The wine balances well between complexity and approachability.
Wine #7 on Oceania of Time event.
8.25 / 10·750 ml·@Kyiv
Tasted blind. I guessed New Zealand here, but the bottle was revealed too quickly, so I had no time to speculate on the specific producer and wine. Genuinely enjoyed it. It shares first place with Kelley Fox. Typical bouquet of wet forest floor mixed with wild strawberry jam. Maybe it's age (unfortunately, I usually drink Felton Road at a young age), but there are even some dried medicinal herbs. Beautiful, round and well-balanced. I wish the ethanol level was lower, but… it is what it is.
8.50 / 10·750 ml·@Wix Kyiv Office
Tasted as part of Na Uzbičči event.
That case when Pinot Noir is delicious at the young age and is still promising in terms of ageing potential. Sexy, elegant and ripe bouquet of strawberry stew, forest floor, red flowers and mushrooms. Perfectly balanced, friendly and elegant despite 14abv, long evolving aftertaste. Love it!