Clos de la Roche Grand Cru - 2014
9.80 / 10
Type

red still, dry

Region

Clos de la Roche AOC, France

Producer

Vintage

2014

Grapes

Pinot Noir

Alcohol

13.5

Sugar

unknown

Price

XXX UAH

Cellar

not available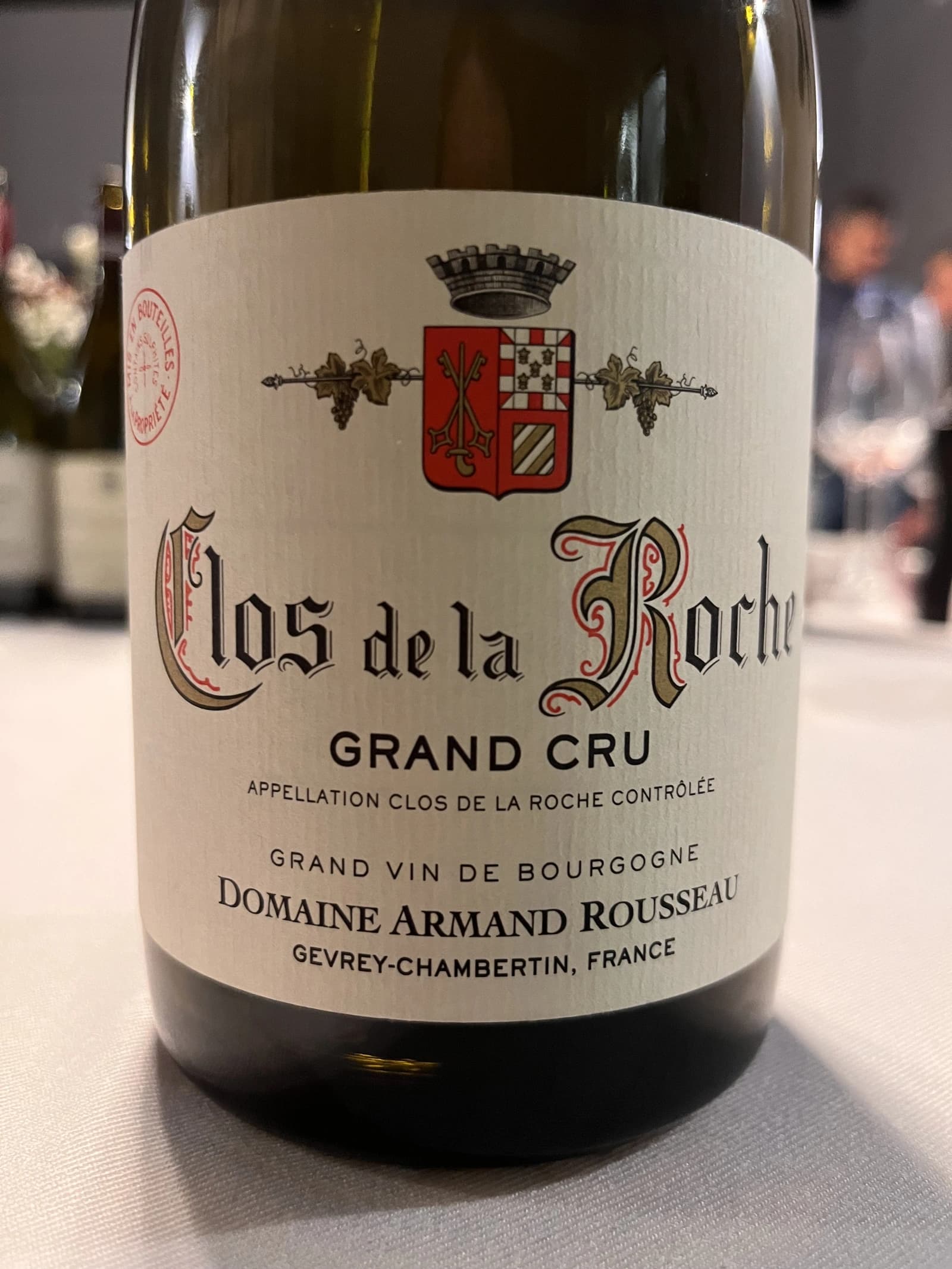 Clos de la Roche (it was granted Grand Cru status in 1936), situated in Morey-Saint-Denis, is the only appellation in the Domaine not part of Gevrey-Chambertin. This 16.84-hectare vineyard features limestone and calcareous-clay soils from the mid-Jurassic period, with large stone blocks just beneath the soil surface, which contribute to the name of the plot. Domaine Armand Rousseau acquired two parcels in Clos de la Roche, one in 1920-1921 and another in 1975. In total, the family owns 1.48 hectares of this vineyard.
Ratings
9.80 / 10·750 ml·@MI6 · Burgundian Grand Cru Grandeur
This wine astounds with its depth and richness. It's a mind-blowing journey through an autumn forest, brimming with intricate layers of meatiness and dried fruit. As it breathes, it unfurls additional layers of red flowers, earth, fried nuts, and barnyard nuances, each element contributing to a tapestry of sensory delight.
The balance is flawless, embodying a delicate, multilayered, and supremely complex character. The aftertaste is a journey in itself, extensive and rich, blending notes of old leather, meat, and a fusion of aged bái mǔdān and mao cha.
This wine doesn't just speak; it tells a compelling story with every sip, leaving a lasting, sumptuous impression.
Wine #10 on Burgundian Grand Cru Grandeur event.
Domaine Armand Rousseau
Domaine Armand Rousseau, a family-run estate for four generations, is managed by Eric Rousseau alongside his daughter Cyrielle. Established on the principles of hard work and passion, the Rousseau family has cultivated some of the finest terroirs in the Côte de Nuits.
Spanning 15 hectares, the estate encompasses Village, Premier Cru, and Grand Cru vineyards in Gevrey Chambertin and Morey-Saint-Denis. The Rousseau family is known for their deep respect for the terroir and a philosophy of simplicity and quality in winemaking, aiming to create quintessentially Burgundian wines that showcase the 'Rousseau signature'.
The Rousseau family adheres to traditional winemaking techniques, including 90% destemming and fermenting in open stainless steel vats for 18 to 20 days. Temperature control is strict, with a maximum of 31 to 34°C to preserve the delicate qualities of the Pinot Noir. Following alcoholic fermentation, the wine undergoes a gentle pressing and is then settled for 24 hours before being transferred to oak barrels for malolactic fermentation and ageing.