Type

red still, dry

Region

Ștefan Vodă, Moldova

Producer

Vintage

2018

Grapes

Pinot Noir

Alcohol

13.5

Sugar

unknown

Price

835 UAH

Cellar

not available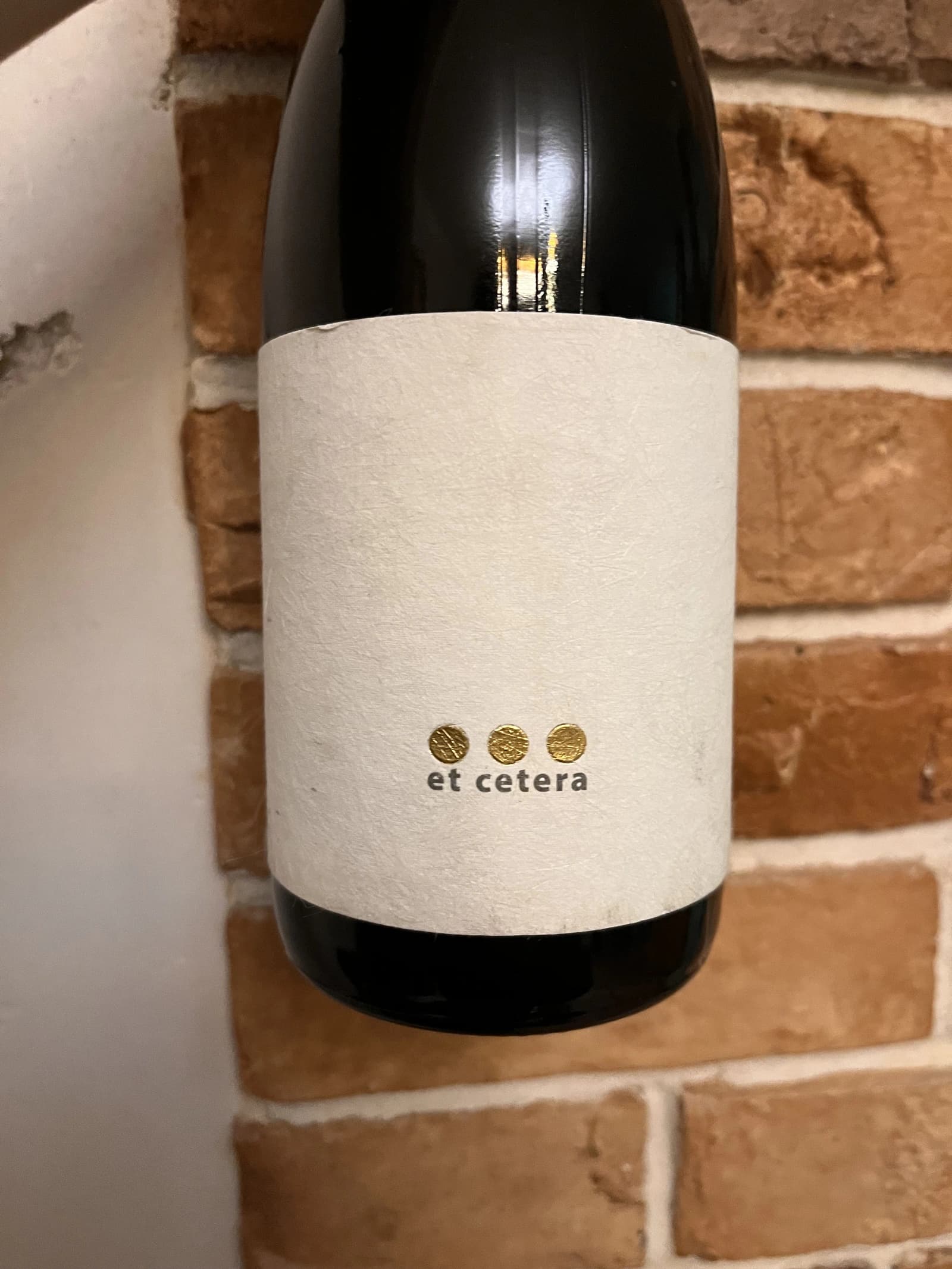 Comes from young vines (average age is 4 years). In total Et Cetera owns 1.2 ha of Pinot Noir.
Ratings
8.00 / 10·750 ml·@Wix Kyiv Office · Mixed Bag Vol. 5
One more experiment of the evening. But the one that turned out to have a happy ending. It took second place based on the average score. A good combination of warm-climate Pinot Noir (e.g. red fruits, blood and underbrush) with caramel, chilli and coffee. Round, velvety and well-balanced. It has a long aftertaste with flavours of blood, red fruits and dark chocolate with chilli pepper. Nice.
Wine #5 on Mixed Bag Vol. 5 event.
7.75 / 10·750 ml·@Home
Tasted again in a more appropriate environment - chilled and served in big Zalto glasses. Pale garnet colour. Warm and oldish bouquet: rich strawberry compote, bitter herbs, dill, wet forest floor, raw meat, mushrooms and hints of rabbit fur. Medium body, juicy, elegant and stylish. It would be nice to have higher acidity. It's getting close to its peak, so don't hide too far away. Better drink within a year or two.
7.50 / 10·750 ml·@Liliana Lakiza
My favourite winery from Ștefan Vodă. Beautiful nose full of strawberry stew, forest floor, herbs, mushrooms and bloody meat. Juicy, more ripe than I would like it to be, but elegant and well-balanced with medium body. Neat.
Et Cetera
A young family-owned winery from Ștefan Vodă, Moldova. Alexandru Luchianov purchased the land in 2002 and started to grow vines in 2003. The first harvest and bottling were rewarded in a local competition in 2005. In 2006 his brother Igor joined this project.
On 24.2 ha, they cultivate Merlot, Cabernet Franc, Fetească Neagră, Saperavi, Carmenere, Cabernet Sauvignon, Pinot Noir, Marselan, Albarosa, Chardonnay, Sauvignon Blanc and Viognier.