Type

red still, dry

Region

Musigny AOC, France

Producer

Vintage

2015

Grapes

Pinot Noir

Alcohol

13.5

Sugar

unknown

Price

XXX UAH

Cellar

not available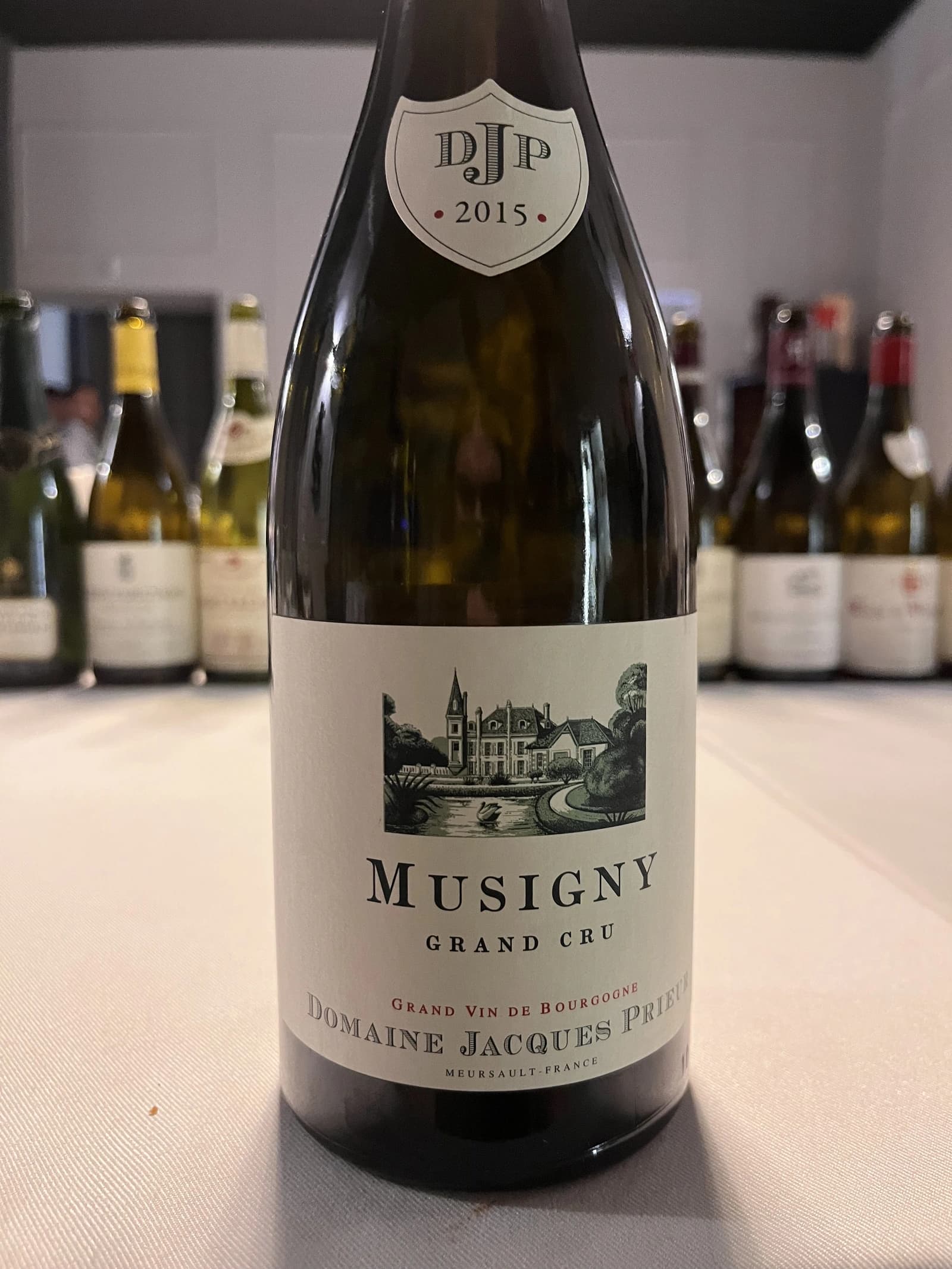 The Musigny Grand Cru, located in the prestigious Chambolle-Musigny, is known for its ethereal and graceful wines. Chambolle-Musigny's vineyards, positioned high on the slope, benefit from cooler temperatures and more exposed limestone, leading to lighter, more elegant wines. The Musigny appellation, specifically, enjoys a South-East exposure and a confined micro-climate, characterized by a thin, stone-rich soil that contributes to the wine's distinct floral notes and persistent finish.
The 2015 vintage at Domaine Jacques Prieur was marked by exceptional sunlight, low rainfall, and high temperatures, accelerating the vegetative cycle. Harvesting began early in September, with the Pinot Noir grapes from Musigny showing great promise.
For the Musigny Grand Cru, the grapes were handpicked, meticulously sorted, and fully destemmed. The maceration lasted 20 days in temperature-controlled wood vats, with two daily punch-downs during active fermentation. The wine underwent 100% malolactic fermentation and was aged for 21 months in new oak barrels. This process resulted in refined red wines with a distinct character.
Ratings
8.25 / 10·750 ml·@MI6 · Burgundian Grand Cru Grandeur
After the ambiguous Clos de Tart, this Musigny made a notable entrance, pleasing with its straightforward charm. Its aroma is a warm blend of compote, chocolate, cherry, and plums, with a hint of smoke and a touch of perfume. While not the most complex, its straightforward and delicious nature makes it highly approachable and enjoyable. The palate is juicy, and though it has some rough edges, this rustic charm adds to its appeal.
Wine #5 on Burgundian Grand Cru Grandeur event.
Domaine Jacques Prieur
The story of Domaine Jacques Prieur dates back to 1868, with the marriage of Claude Duvergey and Marie Taboureau. Originating from families in viticulture, Claude founded Maison Duvergey-Taboureau and later transitioned into vineyard acquisition, demonstrating foresight during the phylloxera crisis. His significant acquisitions included Clos de Mazeray Monopole, Volnay Santenots, Clos Vougeot, and Chambolle-Musigny. The domaine expanded under his guidance, and in 1956, it was named after Jacques Prieur, born from the union of Hélène Taboureau and Henri Prieur. Jacques Prieur was a co-founder of the Chevaliers du Tastevin and instrumental in instituting the "Paulée de Meursault."
In 1988, the Labruyère family, among others, joined to maintain the estate's integrity. Today, the Labruyère family, alongside the Prieur heirs, continue to uphold the domaine's legacy.