Pinot Noir Sous la Roche - 2018
7.75 / 10
Type

red still, dry

Region

Arbois AOC, France

Vintage

2018

Grapes

Pinot Noir

Alcohol

12.5

Sugar

1

Price

1050 UAH, 840 UAH

Cellar

not available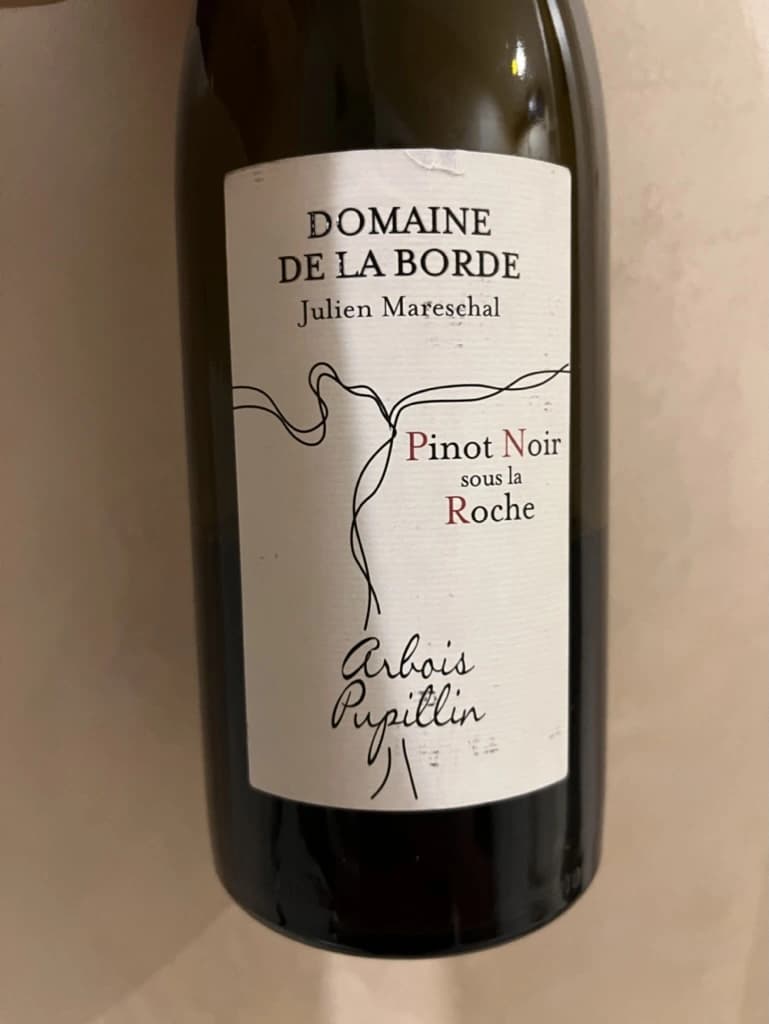 Ratings
8.00 / 10·750 ml·@Andrii Sierkov
Tasting again after a year. And I like it even more than before. Beautiful bouquet with notes of cherry, cranberry, flowers (violets?), earth, and subtle traces of VA. Medium body, fresh, with grippy tannin. But overall, it's elegant and sophisticated. Definitely more balanced than a year before.
7.50 / 10·750 ml·@Wix Kyiv Office
Interesting bouquet of cranberry, sour cherry, violets with well integrated VA. After decanting it becomes more approachable and fruity. It is still green on the palate, so it would benefit from ageing.
Tasted as part of Na Uzbičči event.
Domaine de La Borde
Julien Mareschal owns 5 hectares in Arbois. Around 3.5 hectares are planted with Chardonnay, Savagnin Savagnin. Trousseau, Pinot Noir and Ploussard occupy the remaining 1.5 ha. All vines are more than 30 years old.