Pinoit Gris Macération Pur Vin - 2019
7.50 / 10
Type

white still, dry

Region

Alsace AOC, France

Producer

Vintage

2019

Grapes

Pinot Gris

Alcohol

14

Sugar

unknown

Price

898 UAH

Cellar

not available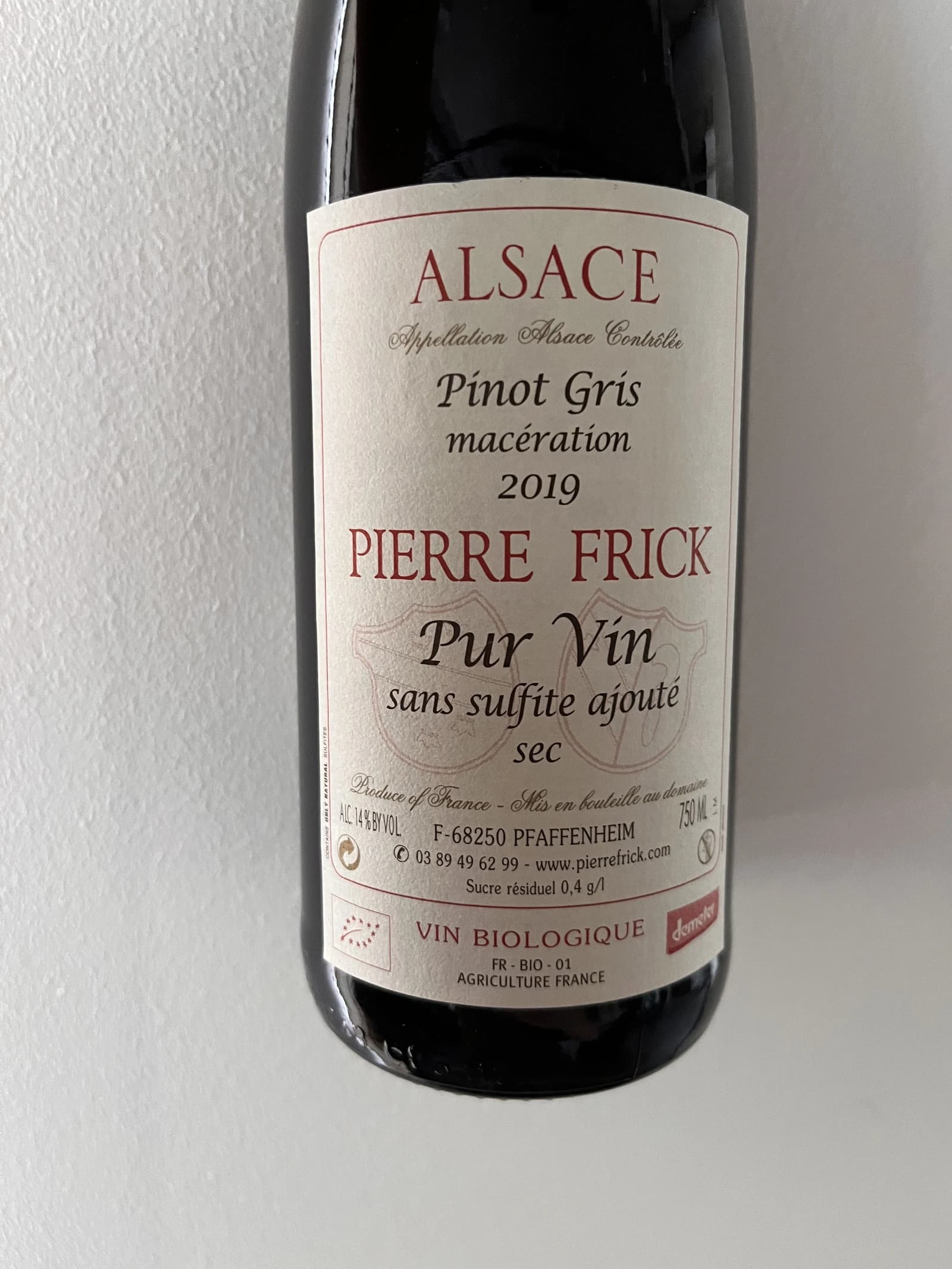 Ratings
7.50 / 10·750 ml·@Wix Kyiv Office · Opaque Tasting Vol. 1
Alright, some would rightfully call me a torturer. I served this wine in black opaque glasses. Yes, a macerated Pinot Gris. But look, they asked for an extra bottle, and I had this as a joke. Most people thought it was red. To me, it's a praise of such wine tasting format and an educational illustration of grape and techniques importance. At least it was fun (in a hurtful way).
Expressive aromas of red apple skin, briar tea, red berries compote, and notes of spoilage. Not much VA, but slightly fizzy on the palate. Maybe I needed to decant it, but it felt incomplete and lacking in balance. Medium body, medium acidity, highly flavourful.
Wine #5 on Opaque Tasting Vol. 1 event.