Pouilly-Fuissé Climat Les Crays - 2015
8.25 / 10
Type

white still, dry

Region

Pouilly-Fuissé AOC, France

Producer

Vintage

2015

Grapes

Chardonnay

Alcohol

14

Sugar

1.82

Price

2119 UAH

Cellar

not available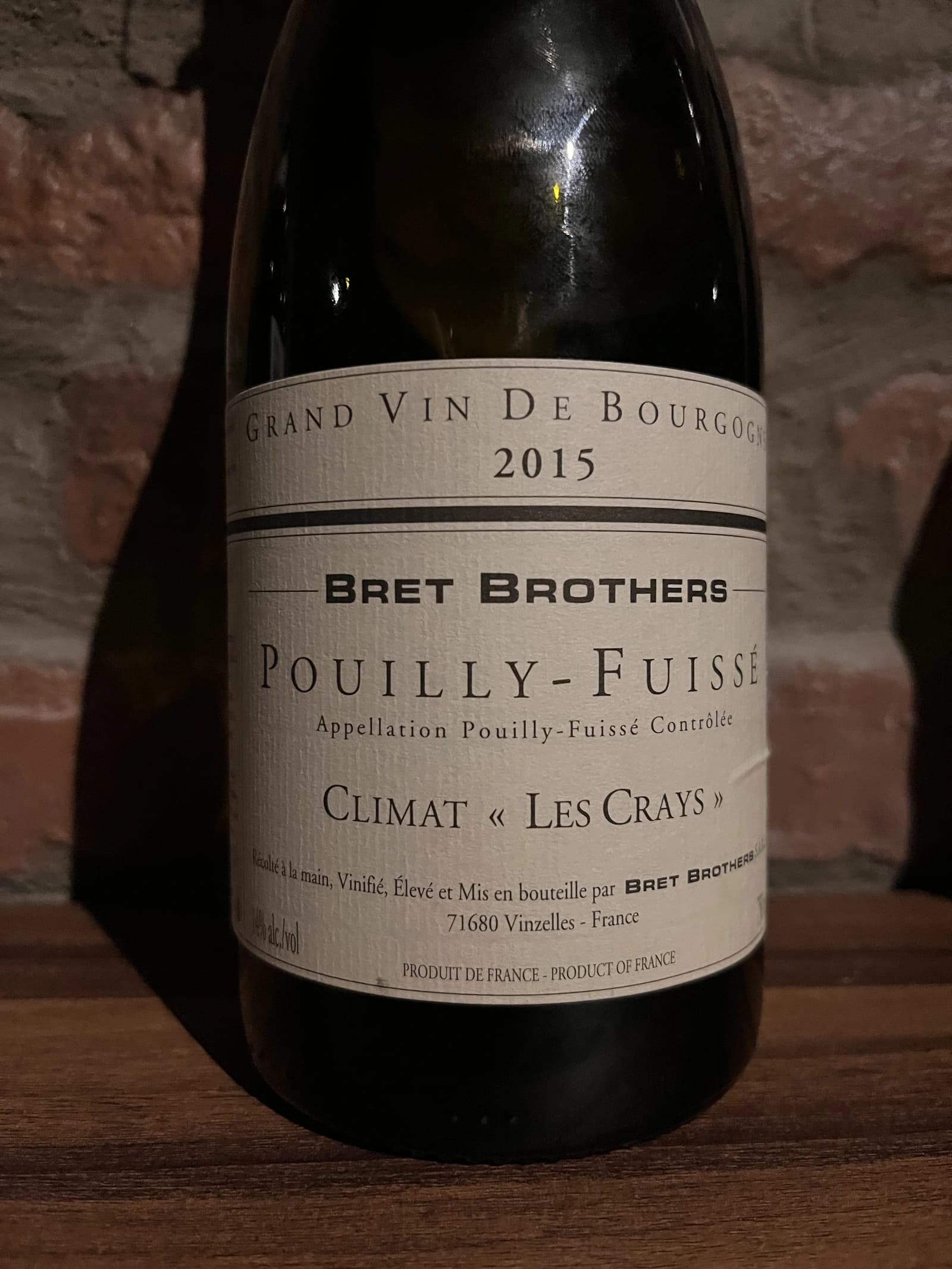 Ratings
8.25 / 10·750 ml·@Lo Kyiv · Burgundy: '09 vs '15
This wine presents an inviting and warm bouquet, characterized by the comforting aromas of baked apple, buttered croissant, and vanilla. While it may not be the most complex in terms of aroma profiles, it stands out for its near-perfect balance, roundness, and delightful taste.
The wine's depth is notable, and despite its age, it maintains good acidity, which adds to its overall appeal. The palate reveals interesting and pleasing flavours, including hints of clams and the sea, alongside the recurrent theme of buttered croissants. The integration of oak in this wine is skillfully executed, enhancing the tasting experience without overwhelming the other flavours.
This combination of qualities makes the wine approachable yet profound, offering a harmonious and enjoyable drinking experience.
Wine #5 on Burgundy: '09 vs '15 event.
Bret Brothers
Côte d'Or often comes to mind when you talk about Burgundy. But let's not forget that besides this golden mine, Burgundy has other wonderful regions to offer, including Chablis and Mâconnais. The latter is the home of Jean-Paul and Jean-Guillaume Bret. These brothers set up the project in 2001, intending to produce terroir wines from selected plots. Their formula is dead simple. Every wine is made of grapes from a single plot of 40+ years old vines from a single farmer. Yup, unlike their other project, La Soufrandière, they buy grapes for Bret Brothers wines.
Today they produce around 50,000 bottles in 14 different cuvées, around 8 ha. It includes grapes sourced from Beaujolais (Brouilly, Lantignié, Chénas and Juliénas). This expansion happened in 2013.