White Label Rară Neagră - 2019
7.25 / 10
Type

red still, dry

Region

Valul lui Traian, Moldova

Producer

Vintage

2019

Grapes

Rară Neagră

Alcohol

14

Sugar

unknown

Price

328 UAH, 130 MDL

Cellar

not available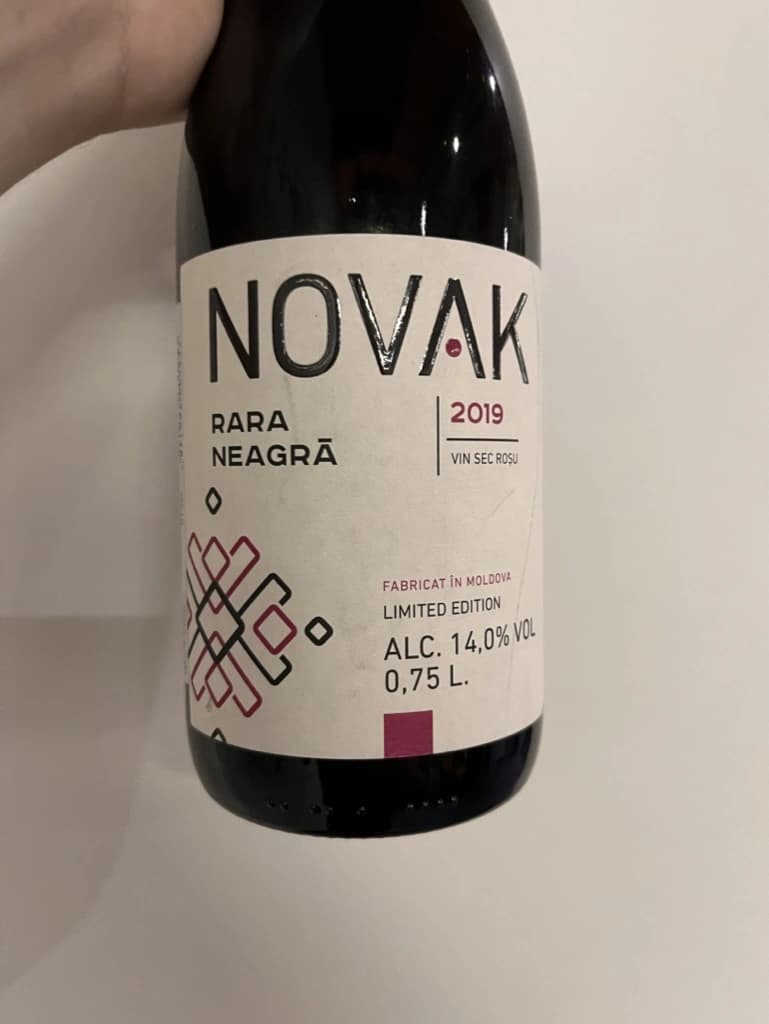 Ratings
7.25 / 10·750 ml·@Wix Kyiv Office
An interesting take on Rară Neagră. A 14 abv glou glou with attractive aromas of red fruits, spices and wet leaves. Easy to drink and easy to get drunk, but at least it's fun. Not complex.
Novak
Novak Winery, situated in the Cantemir district of the Republic of Moldova, melds tradition with modern innovation, embodying a fresh vision of time-honored winemaking practices. Established on the foundation of an old enterprise from 1977, the winery was officially founded in 2004 and has since gained prominence in the southern region of the country.
Spanning over 30 hectares in IGP Valul lui Traian, the Novak vineyards can be found across Comrat, Tartaul, and Ciobalaccia villages. These vineyards are home to both classic and indigenous grape varieties. Alongside international favorites like Merlot, Cabernet-Sauvignon, Chardonnay, and Malbec, they also cultivate traditional local varieties such as Rară Neagră and Feteasca Regală. Notably, the winery has championed the revival of certain nearly forgotten varieties, including Alb de Onițcani and Floricica, which some experts believed were lost in history.