Chablis 1er Cru Les Lys - 2009
Domaine Daniel-Etienne Defaix
8.50 / 10
Type

white still, dry

Region

Chablis Premier Cru AOC, France

Producer

Vintage

2009

Grapes

Chardonnay

Alcohol

13

Sugar

1

Price

2380 UAH

Cellar

not available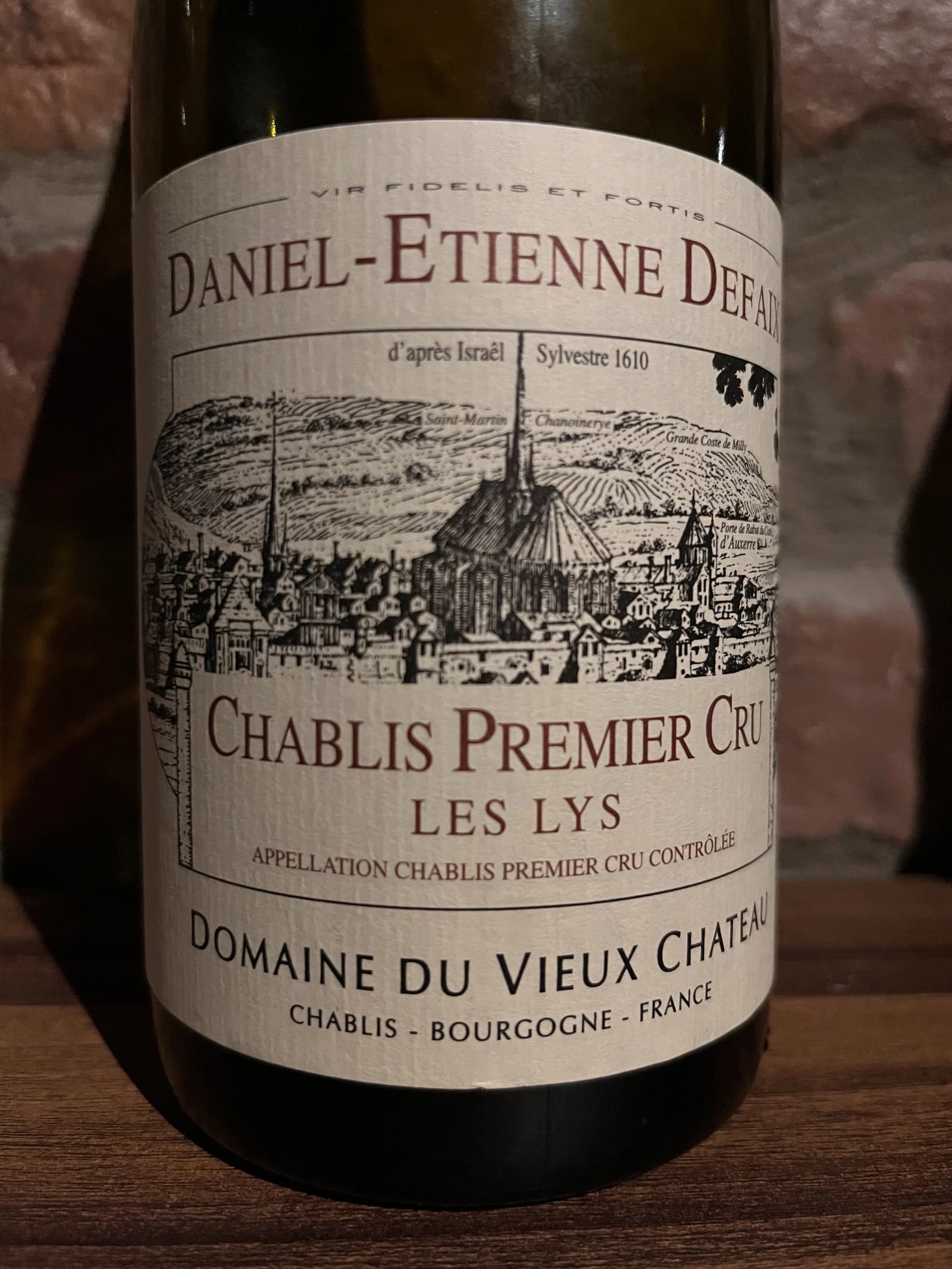 Ratings
8.50 / 10·750 ml·@Lo Kyiv · Burgundy: '09 vs '15
This wine showcases a multifaceted and intricate profile. The bouquet is a rich tapestry of aromas, including the sweetness of beeswax and honey, complemented by notes of cherry plum and petroleum, and the maritime essence of shells. The complexity of this wine is further deepened on the palate with flavours that evoke a spectrum from briny notes to the zestiness of lemon tart.
The wine excels in balance, harmoniously blending these diverse elements. Additional flavours of marinated mushrooms, ripe apples, and nuts add to its depth. The wine's finish is noteworthy for its longevity, leaving a lasting impression of its rich, layered character. Overall, this wine is a testament to complexity and finesse, offering a sophisticated and demanding tasting experience.
Wine #6 on Burgundy: '09 vs '15 event.
8.50 / 10·750 ml·@Wix Kyiv Office · Bruno Paillard: Collection Anciens Dégorgements
The most complex wine of the evening caught me tired. A wine to spend the night with. Multilayered bouquet. Bear with me as I've found lots of curious things. Hay, green apples, green hazelnuts, flint, honey, wet stone, shells, crushed apple seeds, mushrooms, brine and lemon tart. Wonderfully fresh, prolonged and delicious. Demanding style, so I am going to repeat this experience.
Wine #7 on Bruno Paillard: Collection Anciens Dégorgements event.