Type

white sparkling, dry

Region

Vino (IT), Italy

Producer

Vintage

NV

Grapes

Moscato Giallo, Glera

Alcohol

10.5

Sugar

2

Price

664 UAH, 573 UAH, 630 UAH, 590 UAH

Cellar

not available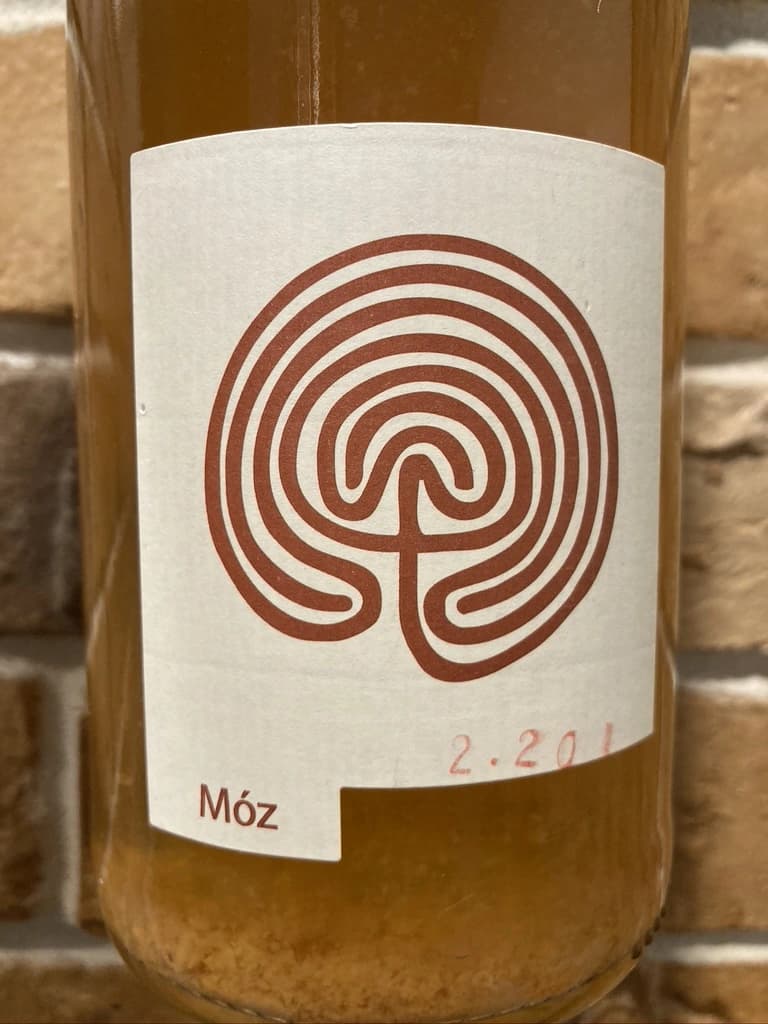 A blend of Moscato Giallo and Glera from 30 years old vines raised in volcanic soils. Glera is pressed directly, and Moscato Giallo is fermented spontaneously with maceration for 30 days in steel. The result is combined and bottled with added dried grape must.
Ratings
7.50 / 10·750 ml·@Wix Kyiv Office
Every bottle is slightly different but always delightful. Bright lemonade-like bouquet with extra notes of spoiled apricots, field flowers, kōcha kinoko and yeast. Fizzy, fresh and fun to drink. The aftertaste is flavourful and long.
7.50 / 10·750 ml·@Wix Kyiv Office · Mixed Bag Vol. 4
Something is clearly amiss in new releases by Costadilà. The new Mòz is not a sparkling Ageno anymore. It's not even sparkling, just fizzy. Cidre, kōcha kinoko and spoiled stone fruits. Fresh, flavourful, bright and easy to drink, yet not fascinating.
Wine #1 on Mixed Bag Vol. 4 event.
8.00 / 10·750 ml
It's always a pleasure to enjoy this beautiful orange Col Fondo, full of kombucha, pear, medicinal herbs, lilac flowers and slightly rotten orange. Fresh, bubbly, easy to enjoy, but not simple.
8.00 / 10·750 ml
I like sparkling wines made by Costadila. While being not demanding and fun, they still have character. Móz is my favorite from the line so far. Mandarin, rotten mandarin skin, flowers, tea and kombucha hints. I would love it to have more acidity, but other than this it's a great wine.
8.00 / 10·750 ml
When you have to party, there must be a sparkling wine, as bubbles make everything brighter and fizzy. Now take this orange Col Fondo, Moz, a sophisticated beauty, full of rotting orange peel, flowers, tea and hints of juniper. Refreshing, and easy to enjoy.
P.S. I did it! I spilled it on the table and on the floor!
8.00 / 10·750 ml
Just think about it. Orange Col Fondo. Now stop. And reread what I just said. YES, it's an ORANGE Col Fondo. Apricot, IPA, dried herbs, tea and juniper. Good acidity, balance is there. Amazing.
Costadilà
Ernesto Cattel is one of the first people that started to restore popularity of Col Fondo, e.g. ancestrale method, which differs from Pet Nat by having second fermentation in the bottle and with no filtration. And to make it even more interesting, his Col Fondo is macerated!