Pernand-Vergelesses 1er Cru Les Vergelesses - 2019
8.00 / 10
Type

red still, dry

Region

Pernand-Vergelesses AOC, France

Producer

Vintage

2019

Grapes

Pinot Noir

Alcohol

13.5

Sugar

1

Price

2490 UAH, 1790 UAH

Cellar

not available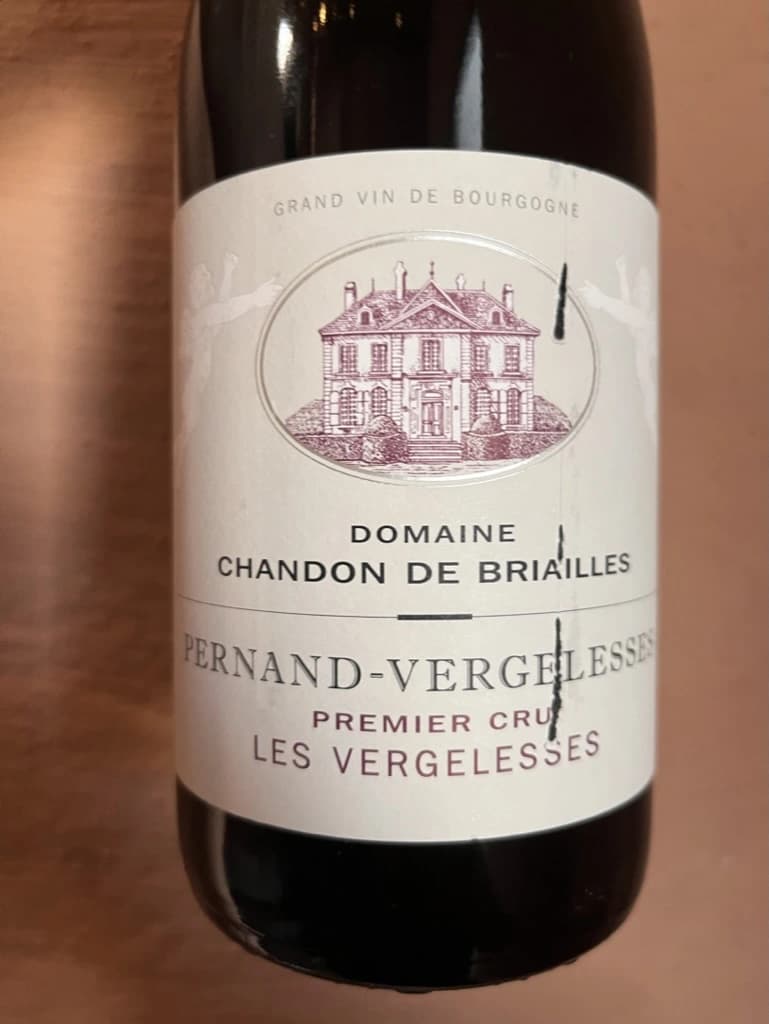 Ratings
8.00 / 10·750 ml·@Selyam · Bourgogne Party by Vova Ulianov
My bet was on Chandon de Briailles based on age perception alone. It's fruitier with a heavier oak influence. Briar, marigold, strawberry and dill. Maybe I wasn't in the mood, but the funkiness was overwhelming. Still, it's complex, elegant and vibrant. Great producer.
Wine #2 on Bourgogne Party by Vova Ulianov event.
Chandon de Briailles
Chandon de Briailles is a family owned domaine located in the northern part of Côte de Beaune, spread across Savigny-lès-Beaune, Pernand-Vergelesses and Aloxe-Corton, in total over 13.7 hectares. On average, the domaine produces 50,000 bottles per year, of which 60% are exported.
Domaine is owned by Count and Countess Aymard-Claude de Nicolay and managed by their children - Claude and François de Nicolay. Claude was born in 1967, she went through prolific education of viticulture in Beaune and eonology in Dijon. François was born in 1970 and is primarily a businessman who started wine career in 1996 by undertaking a winemaking course in Oregon. Since 2001 the duo works in winery.
In 2005 they started experimenting with biodynamics.