Clos de Vougeot Grand Cru - 2017
9.20 / 10
Type

red still, dry

Region

Clos de Vougeot AOC, France

Producer

Vintage

2017

Grapes

Pinot Noir

Alcohol

13.5

Sugar

unknown

Price

XXX UAH

Cellar

not available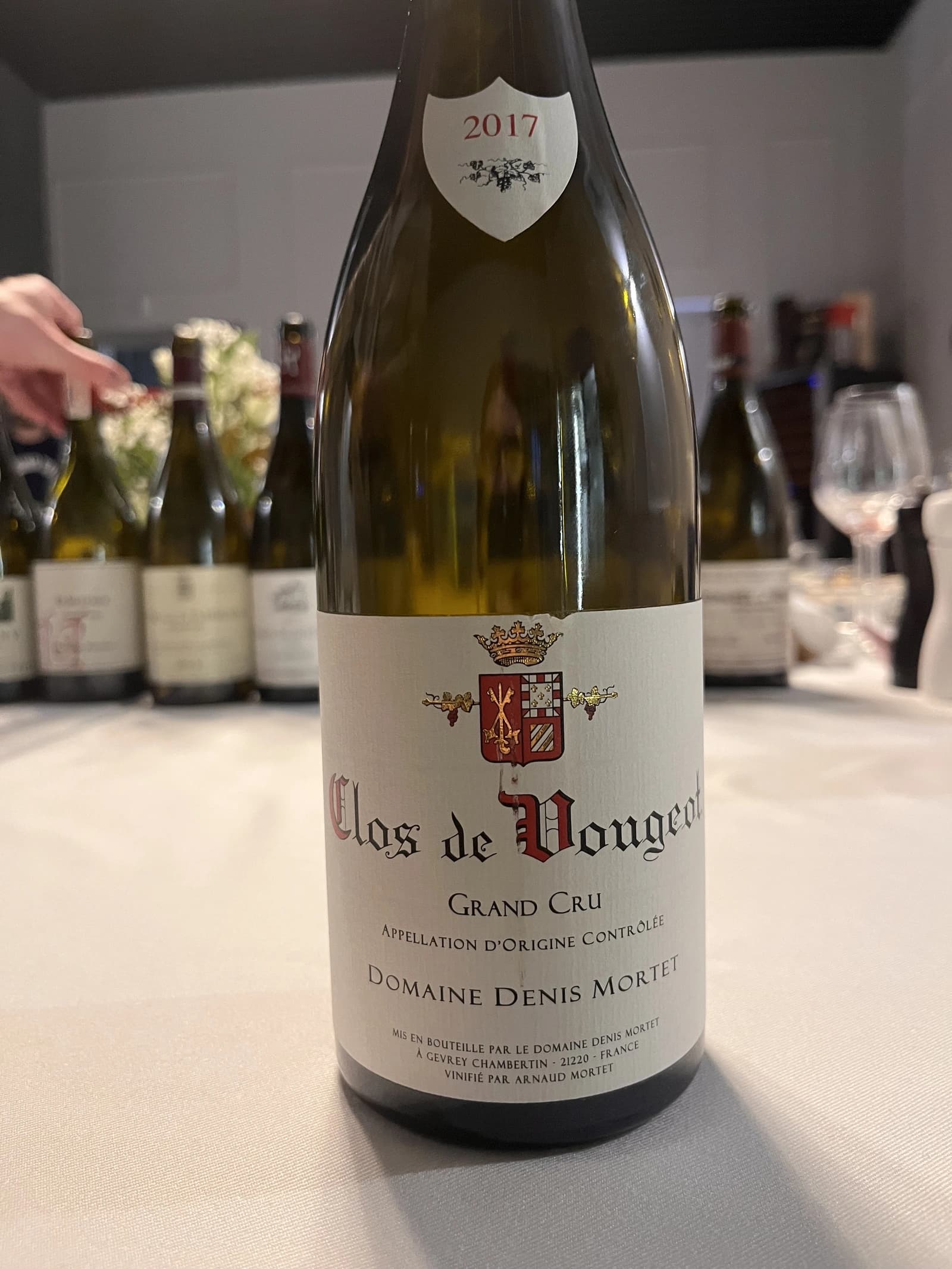 Located at an altitude of 240 meters, the Clos de Vougeot vineyard in Domaine Denis Mortet lies in the lower part of the plot. The soil is deep and marly, from the Tertiary era, with a high concentration of clays and fine silt, contributing to the wine's dense and earthy characteristics.
The estate practices Single Guyot pruning, and mechanical ploughing, and uses neither chemical fertilizers nor weed killers, only organic soil-enrichers. The vineyard is comprised of old vines, averaging 50 years, with an annual replacement of 3000 to 4000 vines.
Handpicked grapes are placed in small plastic crates, with stringent sorting and partial de-stemming. Alcoholic fermentation uses only natural yeasts, and both pumping-over and cap-punching are carefully controlled. Arnaud Mortet emphasizes minimal intervention, respecting the fruit, and has introduced whole bunch fermentation for grapes from old vines since 2010.
The wine matures for 18 months in oak barrels, 70% in new barrels and 30% in 1-wine barrels, ensuring a balance between wood influence and the expression of terroir.
Ratings
9.20 / 10·750 ml·@MI6 · Burgundian Grand Cru Grandeur
This wine is a symphony of complexity and completeness, radiating a bright bouquet. It weaves together a tapestry of rich chocolate, savoury meat, and earthy underbrush, harmoniously integrated with the lusciousness of ripe strawberries and the depth of Morello cherries. Its balance is impeccable, characterized by an intense, velvety texture. The aftertaste lingers, etching a lasting impression that is both ultra-delicate and enduring. This wine encapsulates a sense of timelessness in its flavours.
Wine #9 on Burgundian Grand Cru Grandeur event.
Domaine Denis Mortet
Since 2006, Laurence Mortet and her children, Clémence and Arnaud, have been upholding the family legacy at Domaine Denis Mortet, which dates back to 1956. Arnaud, with a deep connection to the Burgundy region and his family heritage, emphasizes authenticity and respect for tradition in both vineyard and cellar practices.
The estate, initially just 1 hectare in 1956 under Charles Mortet, expanded to 4.5 hectares by 1992 under Denis Mortet, encompassing Gevrey-Chambertin, Chambolle-Musigny, and Vougeot. Further expansions occurred in the 1990s and 2000s, with the estate now spanning around 16 hectares, including various appellations and vineyard plots.