Baw Baw Shire Ada River Chardonnay - 2018
8.50 / 10
Type

white still, dry

Region

Gippsland, Australia

Producer

Vintage

2018

Grapes

Chardonnay

Alcohol

12.8

Sugar

unknown

Price

1620 UAH

Cellar

not available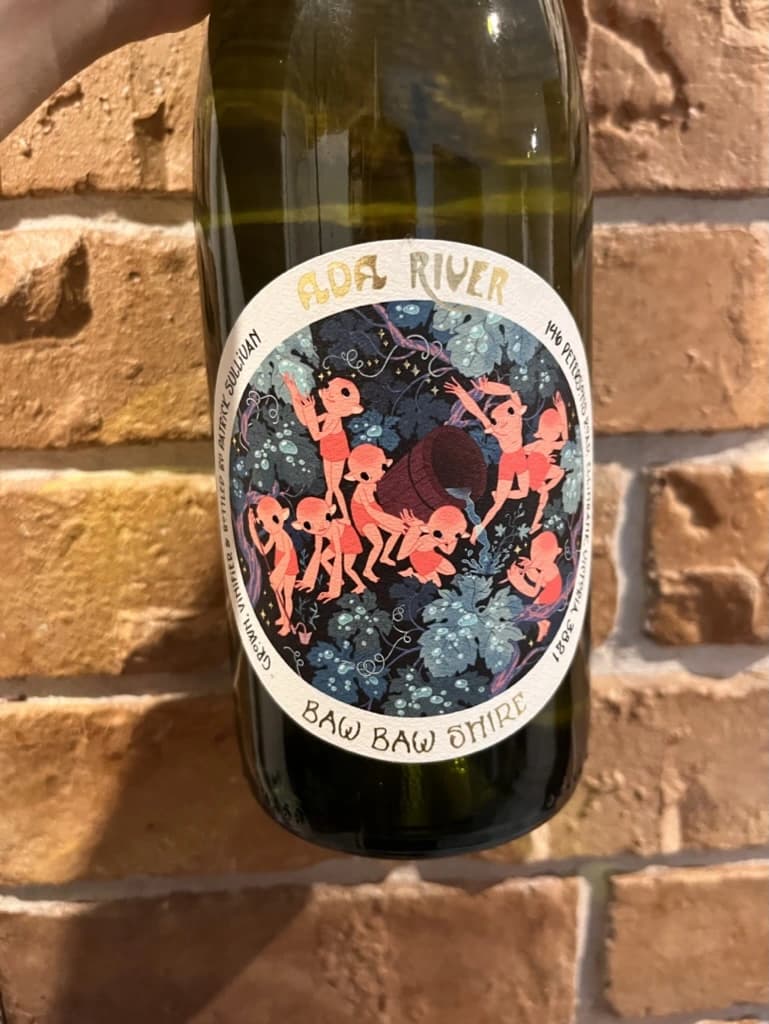 Ada River wine is 100% Chardonnay sourced from a 40-years old vineyard in Manilla at 350m elevation, growing on volcanic soils. The vineyard has natural protection from the elements, creating a slightly more humid and stable environment. The wine spent 12 months in both old and new oak (30% new).
Ratings
8.50 / 10·750 ml·@Wix Kyiv Office · Mixed Bag Vol. 4
What a beautiful Chardonnay in the old-world style. I am so happy that I managed to find 2018 and taste it again (thanks, Ivan Om). Butter, honey, stone fruits, citrus, white flowers, apples and melon notes. Fresh, round, and almost perfectly balanced, with a long aftertaste and mineral finish. A wine to enjoy and to focus on.
Wine #4 on Mixed Bag Vol. 4 event.
Patrick Sullivan
Patrick Sullivan works with his wife Megan in Yarra Valley to produce authentic wines on their farm in the Strezleki ranges, Baw Baw Shire, Gippsland, Australia. Patrick portrays himself as a farmer and not a winemaker. His vines are pure, intriguing and honest. His labels are catchy. Don't believe me? Just take a closer look!
I do not put myself in the category of Natural Wines. I only make wine. Natural Wine is a constructed term that I do not like very much. I make wine in the way I like it and in the style that I like to drink and I do not feel better than someone who acidifies or uses selected yeasts. I do not do it because I do not like it. I do it differently.

Patrick Sullivan
Patrick's path to winemaking began at a young age. Some say that at age of 12, he spent time planting vines during the school break. His personal site says that his first vinous "whiff" came whilst climbing the hills on a farm his family once owned. In any case, this initial spark developed into fascination and determination. So after finishing high school, Patrick spent two years travelling in Europe to learn winemaking techniques. His love for the craft only grew, so once he returned to his homeland, he studied botany and actuarial science. After post-graduate, Patrick wanted to learn from somebody. And so he went on to gain invaluable experience by working alongside respected winemakers (such as Stuart Proud, William Downie, Anna Martens and Eric Narioo) in various organically and biodynamically managed vineyards in Victoria.
After some time, he gained enough experience, knowledge and confidence to start own projects.
See Jumping Juice.