Blanc de Blancs Metodo Classico Pas dosé (d2020) - NV
8.17 / 10
Type

white sparkling, brut-nature

Region

Vino (IT), Italy

Producer

Vintage

NV

Disgorged

2020-01

On lees

24 months

Grapes

Catarratto

Alcohol

12.5

Sugar

unknown

Price

795 UAH, 910 UAH

Cellar

not available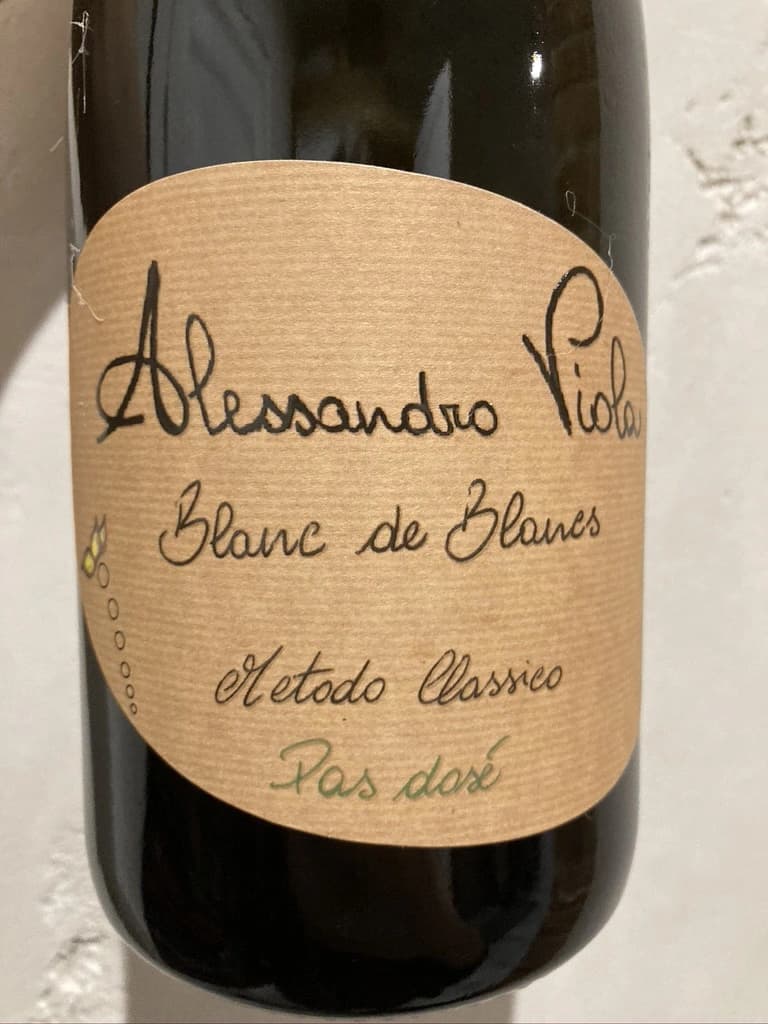 Ratings
7.50 / 10·750 ml·@Wix Kyiv Office
Digorged on 04.2021. Less fascinating than the previous year. Still a beautiful nose of caramelized pear, rhubarb, rosemary and salty almond. The palate is more dull, lacks vibrancy and freshness. Still a good start to the evening.s
Wine #1 on Il Pirata event.
8.50 / 10·750 ml
One of my favourite traditional sparkling wines. Catarratto grapes, 24 months on lees. Rich and profound. Marzipan, baked apples, salt and milk chocolate. Flavours of apples, marzipan and flowers. Long aftertaste. Great wine with only one drawback - lack of freshness.
8.50 / 10·750 ml
Now this is something unique, a traditional method blanc de blancs from Sicily! It spent 24 months on the lees. Red citrus, medical herbs, marzepan, salt, ripe apples and oil. Well balanced, evolving and long finish. Flavours of iodine and ripe apple. Amazing sparkling. I just can't stop enjoying it. Really like the balance between flower and fruit notes.
Alessandro Viola
Alessandro Viola is a small winery owning 7 hectares of vineyard planted with grapes Grillo, Nero d'Avola, Nerello Mascalese and Catarratto. It is located in Trapani province, near Alcamo city in Pietra district and just on the rest of Mount Bonifitato.