Morey Saint Denis 1er Cru les Blanchards - 2009
8.60 / 10
Type

red still, dry

Region

Morey-Saint-Denis AOC, France

Producer

Vintage

2009

Grapes

Pinot Noir

Alcohol

13.5

Sugar

unknown

Price

5800 UAH

Cellar

not available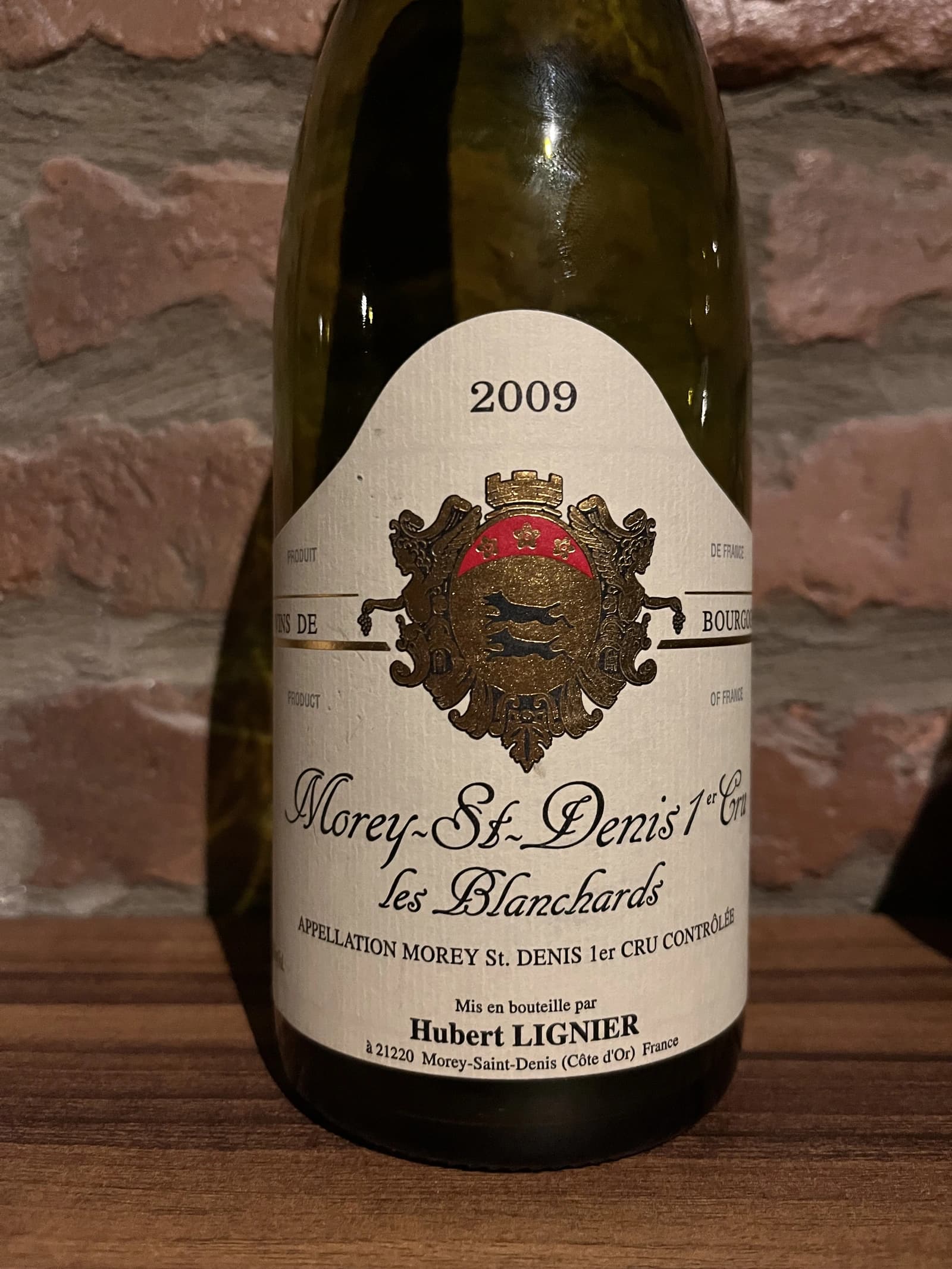 Ratings
8.60 / 10·750 ml·@Lo Kyiv · Burgundy: '09 vs '15
The wine presents a harmonious blend of red fruits, notably strawberry and red currant, creating a vibrant and inviting bouquet. These fruit notes are elegantly complemented by the spiciness of white pepper and the earthiness of barnyard and mushroom aromas. Hints of red flower and raw meat add an intriguing depth to the wine's profile.
The overall experience is seamless, marked by good balance and high-quality fruit, contributing to its delightful taste. While the wine shows warmth and a commendable state of maturity, it does have areas where improvement could enhance the experience. The aftertaste is somewhat brief, and the integration of oak could be finer to achieve a more polished finish.
Nevertheless, the wine impresses with its delicate complexity and overall delicious character.
Wine #3 on Burgundy: '09 vs '15 event.