Type

white still, dry

Region

Sicilia DOC, Italy

Producer

Vintage

2019

Grapes

Grillo

Alcohol

13.5

Sugar

unknown

Price

890 UAH

Cellar

not available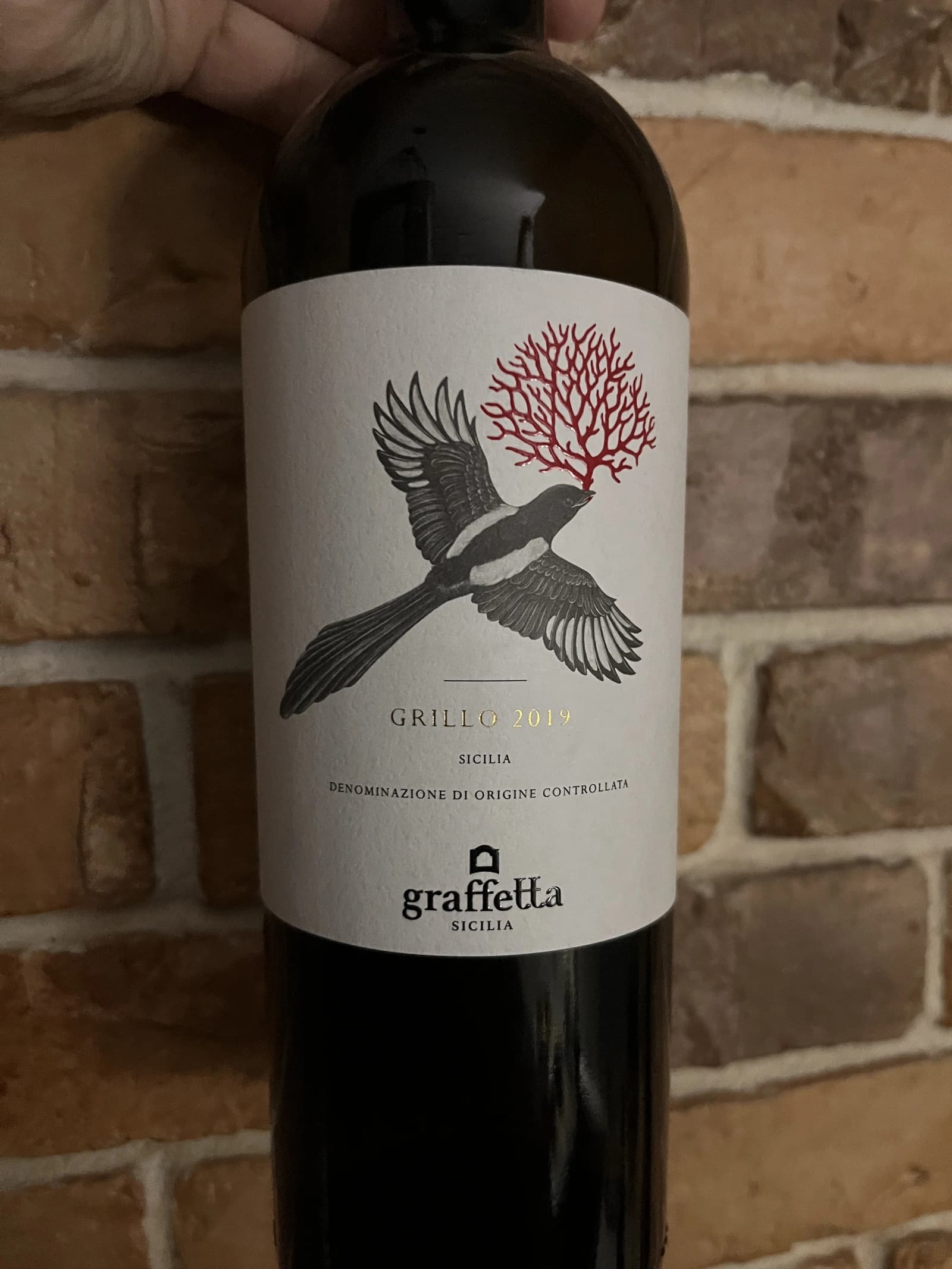 Grillo comes from 12 years old vines from a 4 ha plot in Segesta area (Trapani province) in hilly soil, rich in rock fragments with surface rocks at 600 meters above sea level. The fruits ferment at 18 degrees for 10-12 days. Malolactic fermentation happens in steel, where the wine ages for a short time.
Ratings
7.50 / 10·750 ml·@Wix Kyiv Office · Il Pirata Vol. 3
A friendly Grillo for every day. I like how it crosses the border of ordinariness and weaves some sea breeze into its essence. It also offers stone fruits, butter (popcorn?) and citrus. The friendliness comes from creamy texture and higher residual sugar, but the balance, salinity and decent acidity help it to avoid vulgarity. Good value.
Wine #1 on Il Pirata Vol. 3 event.
Graffetta
Graffetta Estate is located in the municipality of Ispica (Ragusa province), bordering Noto and Modica, the most authentic Sicilian baroque towns. The winery was established in 2004 with 22 hectares of vineyards located 40 meters above sea level. Aye, it's not as cool as Gulfi vineyards in Pachino, but still.
Attentive readers could notice that this Grillo doesn't come from Ragusa province but instead from the Segesta area in Trapani province. Segesta was one of the major cities of the Elymians, one of the three indigenous peoples of Sicily. Today this place is more known for the temple (almost) built on a hill just outside the site of the ancient city. The story is not very clear. It seems that the construction of the temple began in 420s BC, but it was never finished. And somehow, it managed to escape destruction by the Carthaginians in the late 5th century.