Third Generation Chardonnay - 2018
7.12 / 10
Type

white still, dry

Region

South Eastern Australia, Australia

Producer

Vintage

2018

Grapes

Chardonnay

Alcohol

13.5

Sugar

3.8

Price

199 UAH

Cellar

not available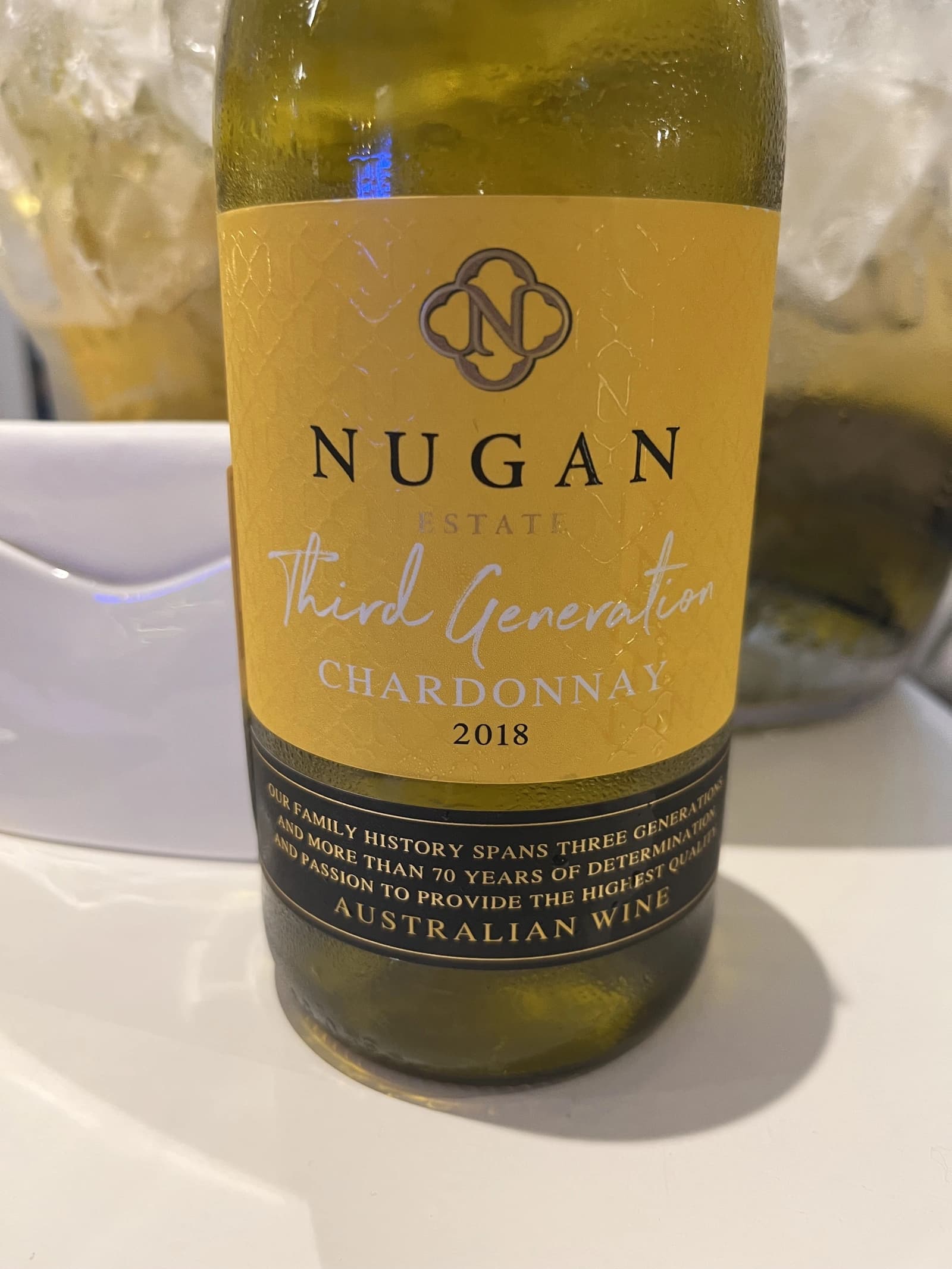 Ratings
7.25 / 10·750 ml·@Wix Kyiv Office
Simple new-world bomb of a Chardonnay. Melon, banana, vanilla, and butter. Medium acidity, round palate, a rather short aftertaste. Considering its price (this bottle was purchased in the previous year), it's just a good party wine.
7.00 / 10·750 ml
Pale lemon color, clear and transparent. Tears are medium. Melon and Vanilla. Acidity is medium, aftertaste is medium. Very nice balance, round taste.
Nugan Estate
Nugan Estate, an Australian winery with a rich history, is rooted in the diverse cultural heritage brought by its founders, Alfredo and Annelise Nugan, from Spain in 1938. The estate has evolved from humble beginnings in selling seasonal produce to becoming a significant name in the wine industry, showcasing a strong commitment to quality and innovation. This dedication is evident in their adoption of environmentally sustainable practices, including the unique indoor design of their winery to reduce environmental impacts and fluctuations in temperature. They also demonstrate a commitment to sustainability through water recycling and other green initiatives. Their focus on legacy and environmental responsibility highlights a depth that goes beyond mere wine production.
Over the decades, Nugan Estate has developed a reputation for excellence, reflected in its award-winning status and global distribution. With a portfolio that includes the Alfredo Series, Cookoothama range, and Third Generation wines, Nugan Estate showcases a variety of styles, each embodying the family's passion and dedication to winemaking. Their Barrel Cave (storage facility), a testament to their focus on quality maturation, is a striking example of their commitment to the craft. Despite their growth and success, the family has maintained their ethos of hard work and innovation, contributing to community projects such as funding preschools in Africa, which reflects the caring spirit of their founders.