Morey-Saint-Denis 1er Cru La Riotte - 2015
8.80 / 10
Type

red still, dry

Region

Morey-Saint-Denis AOC, France

Producer

Vintage

2015

Grapes

Pinot Noir

Alcohol

13

Sugar

1.3

Price

12900 UAH

Cellar

not available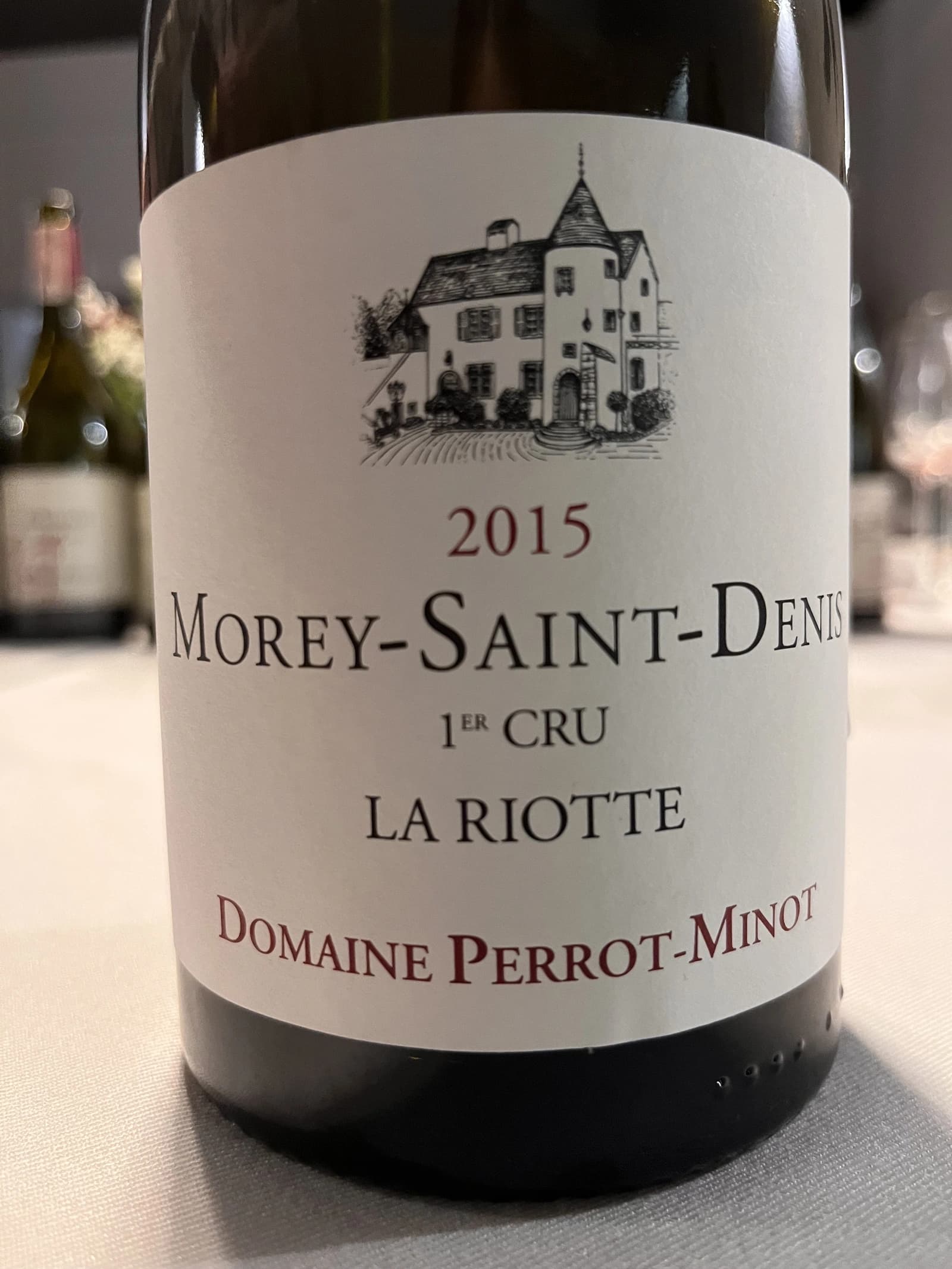 The 1er Cru La Riotte vineyard in Morey-Saint-Denis comprises 0.5 hectares with vines averaging 55 years old. It is characterized by stony and marly soils, conducive to deep rooting of vines. These soils contribute to the production of delicate, straight, and spicy wines.
Ratings
8.80 / 10·750 ml·@MI6 · Burgundian Grand Cru Grandeur
This wine presents a beautifully ripe and fruit-forward bouquet, dominated by the aromas of strawberries and chocolate, intermingled with the earthy notes of wet leaves, topped off with the delicate scent of red flowers. Despite its somewhat flashy character, it retains a sense of delicacy, complexity, and a well-defined structure. It's a wine that's approachable and enjoyable, striking a fine balance between "bold" flavours and an intricate profile.
Wine #8 on Burgundian Grand Cru Grandeur event.
Domaine Perrot-Minot
The estate's origins date back to the mid-nineteenth century, but significant expansion and organization occurred in the early 20th century under Amédée Merme and his son Armand. The focus was on enhancing the estate's reputation through quality wine production.
In the 1970s, Marie-France Merme and Henri Perrot-Minot took over, continuing the tradition of quality and innovation. Their son, Christophe Perrot-Minot, joined as manager in 1993 after gaining extensive experience as a wine trader.
Today, the estate spans 13 hectares across prestigious terroirs in Morey-Saint-Denis, Gevrey-Chambertin, Chambolle Musigny, Vosne Romanée, and Nuits-Saint-Georges.
Christophe Perrot-Minot emphasizes biodiversity, using organic farming practices and reducing conventional product use. Systematic ploughing and earthing up of vines in winter are key practices. The estate employs short guyot pruning to limit grape production and ensure optimal ripening. Leaf thinning and green harvesting are adjusted annually to optimize fruit ripening. The harvest is entirely handpicked with a dual sorting process, both in the vineyard and at the sorting table. Grapes are halved for quality checks, with a focus on selecting only the healthiest and most ripe.