Type

red still, dry

Region

Marlborough, New Zealand

Producer

Vintage

2018

Grapes

Pinot Noir

Alcohol

12.5

Sugar

1.4

Price

543 UAH

Cellar

not available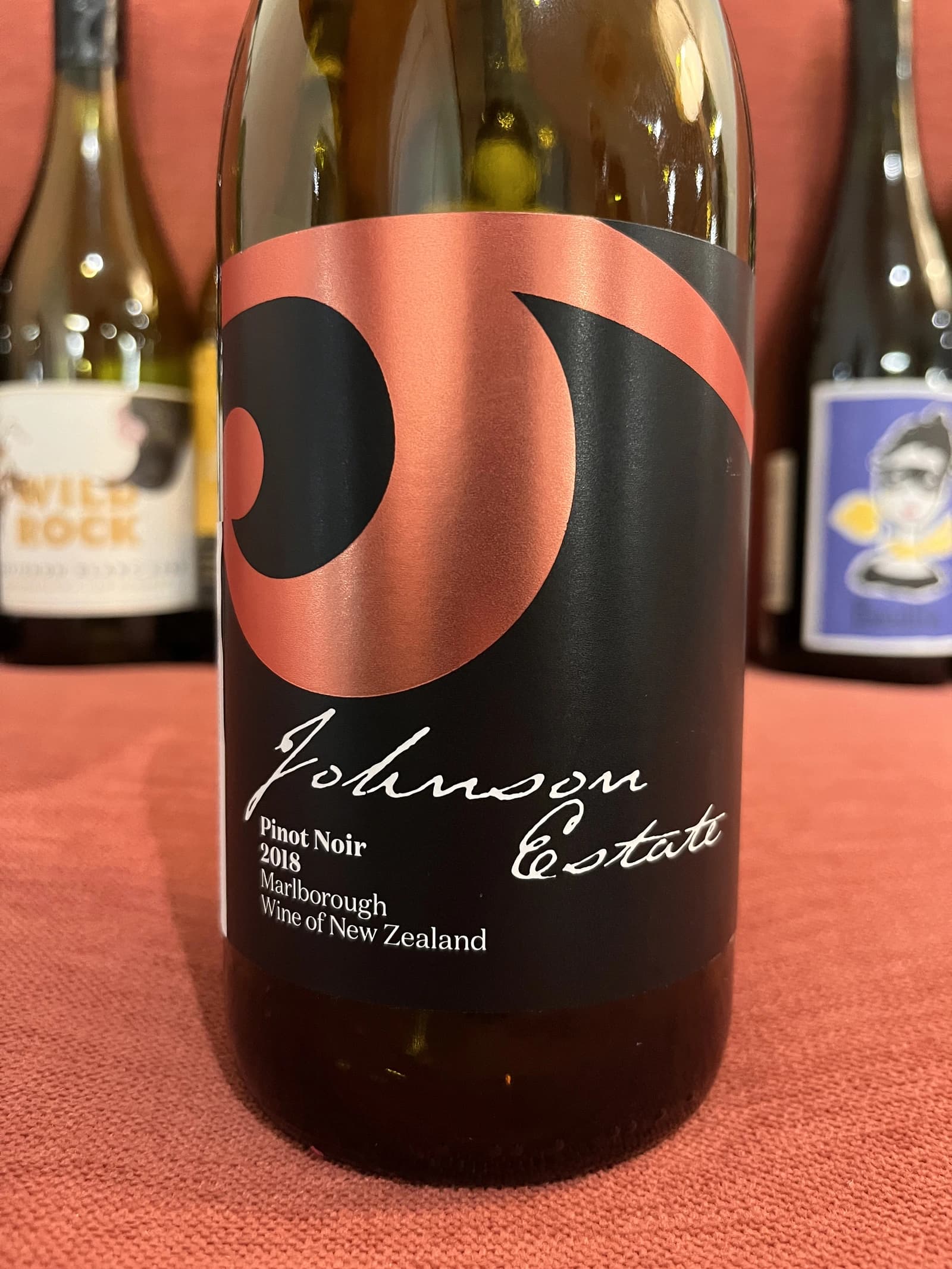 The 2018 Pinot Noir comes from Johnson and Outpost vineyards from Waihopai and Omaka valleys (respectively). Different selected estate vineyard blocks were kept separately until final blending. The grapes were mostly destemmed and all fermented in open vats. After gentle plunging, the wine is drained into barrels for 11 months before blending.
Ratings
7.50 / 10·750 ml·@Wix Kyiv Office · Norm Wines Vol. 2
A quintessential introduction to New Zealand's take on Pinot Noir. This one comes alive with the essence of wild strawberries and raspberries, complemented by an earthy undertone of wet forest floor and a hint of raw meat. With its medium-light body, it's both juicy and approachable. An effortlessly enjoyable wine that's as easy to drink as it is to appreciate.
Wine #5 on Norm Wines Vol. 2 event.
7.50 / 10·750 ml·@Wix Kyiv Office · Norm Wines Vol. 1
I have a confession to make. In December, we finished 22 bottles of this wine. This is exactly the style of wine that I love to drink on a daily basis. Typical NZ Pinot Noir. Ripe strawberries, underbrush and raw meat. Medium-light, juicy and slightly mineral. Lovely. It's a shame that the 5+1 offer is over.
Wine #5 on Norm Wines Vol. 1 event.
7.50 / 10·750 ml·@Home
Good Pinot Noir from Marlborough. Typical bouquet of ripe strawberries, underbrush with some hints of red flowers and bloody meat. A definite surprise is a fresh (aka not tired) mouthfeel. Good balance and structure. Ripe and medium-light body. Flavours of ripe strawberries, raw meat and tomato stem. Did I mention a good price?
Johnson Estate
Johnson Estate, nestled in the heart of Marlborough, New Zealand, stands as a testament to the pioneering spirit and dedication of its founders, Bryan and Jan Johnson. Since its establishment in 1990, the estate has remained a 100% family-owned entity, emphasizing a commitment to tradition and personal touch in every aspect of its winemaking. In 1993, the Johnsons undertook the ambitious task of cultivating 180 hectares of vineyards in an area initially deemed too challenging for viticulture. Their success in this endeavour speaks volumes about their perseverance and innovative approach to winemaking. The estate's significant milestone in 2023, celebrating 30 years since the initial vine plantings and 20 years since the construction of their winery, coincides with the 50-year anniversary of Marlborough's wine industry, highlighting Johnson Estate's integral role in the region's viticultural history.
The journey of Johnson Estate is marked by milestones and achievements, including the establishment of the Johnson Estate label in 1997, originally selling grapes to Corbans Wines before venturing into independent label production. Their foresight and courage in planting the first vineyards in the Waihopai Valley have contributed significantly to the region's reputation as a premier wine-producing area. This legacy is further cemented by the family's involvement in Spy Valley Wines, another notable chapter in their winemaking story. The Johnsons' dedication to quality and innovation, combined with a deep respect for the land and its history, has positioned them as key players in Marlborough's thriving wine industry.