Type

red still, dry

Region

Vino de Mesa, Spain

Producer

Vintage

2019

Grapes

Field Blend

Alcohol

12

Sugar

unknown

Price

540 UAH, 505 UAH, 516 UAH, 520 UAH, 590 UAH

Cellar

not available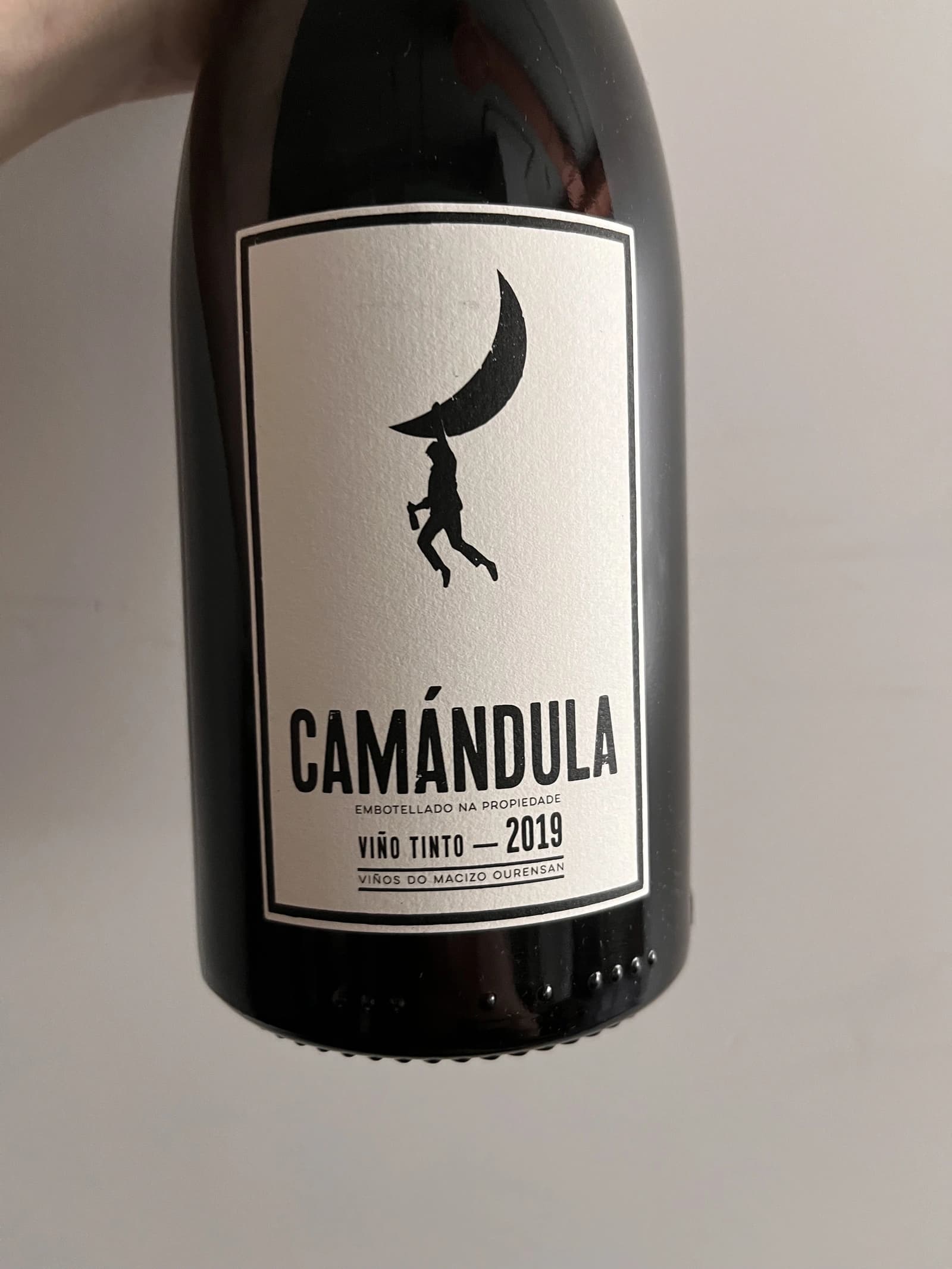 Ratings
8.00 / 10·750 ml·@Home
A wine you shouldn't rush. Give it time and space. Play with its temperature. It's nervous and shy at the beginning. But boy, how generous it is. Deliberate contemplation is rewarding.
Despite delicacy, Camándula's bouquet is passionate - strawberry, red flowers, barberry candy, raspberry, herbs, white pepper and blood. Juicy palate with a long and flavorful aftertaste - Nordic berries (oof viburnum is extra active here), blood and white pepper. Lovely bitterness in the finish. Complete, sophisticated, demanding and delicious.
8.00 / 10·750 ml·@Wix Kyiv Office · Quest for Value
This is a stunning field blend. It boasts a delightful blend of red flowers, red berries, hibiscus, herbs, white pepper, volatile acidity, and blood notes. The wine is lively, savoury, and refined. The palate is elegant and fresh. The aftertaste is long and flavourful, with a nice earthiness and mineral touch.
Wine #4 on Quest for Value event.
8.00 / 10·750 ml·@Wix Kyiv Office
Beautiful field blend by one of my favourite producers. A fistful of red berries, dog rose, herbs, grounded white pepper, VA and blood. Vibrant, savoury and sophisticated. The palate is fresh and elegant with a nice touch of earthiness and blood in the finish. Chilled and slightly aerated, it makes a difference. Incredible QPR.
7.50 / 10·750 ml·@Wix Kyiv Office
Vibrant and savoury field blend. Red berries, dog rose, herbs, grounded white pepper and blood. A pleasant palate: it's fresh and elegant with a metallic and spicy finish. Not chilling it a bit was an obvious mistake. Great QPR.
Peixes
Bodegas Peixes is the new project of the 2 guys of Fedellos do Couto, Jesús Olivares and Curro Bareño, outside D.O. Ribeira Sacra, right in the Ourense massif, with vineyards that are exposed to the cold right to the limit where the grapes can have a good ripening. These are some of the highest vineyards in Galicia at 600-850 metres above sea level.
The 60-80 year-old gobelet trained vines grow along sinuous stone terraces. They are field blends of Mencía, Mouraton, Grao Negro, Garnacha Tintorera, Bastardo and Sousón which include 10-15% of white varietals Godello, Dona Blanca, Colgadeira and Palomino. Farming is a mix of organic and sustainable. Jesús and Curro work six hectares themselves, by hand, and with growers who manage a further two hectares. The winemaking is low intervention and constant across their three cuveés: they use whole clusters, long macerations and cool fermentations with indigenous yeasts. Wines are matured in large neutral oak and bottled without fining or filtration.