Type

white still, dry

Region

Namizno Vino, Slovenia

Producer

Vintage

2021

Grapes

Pinot Gris

Alcohol

13.5

Sugar

1.9

Price

576 UAH, 660 UAH

Cellar

not available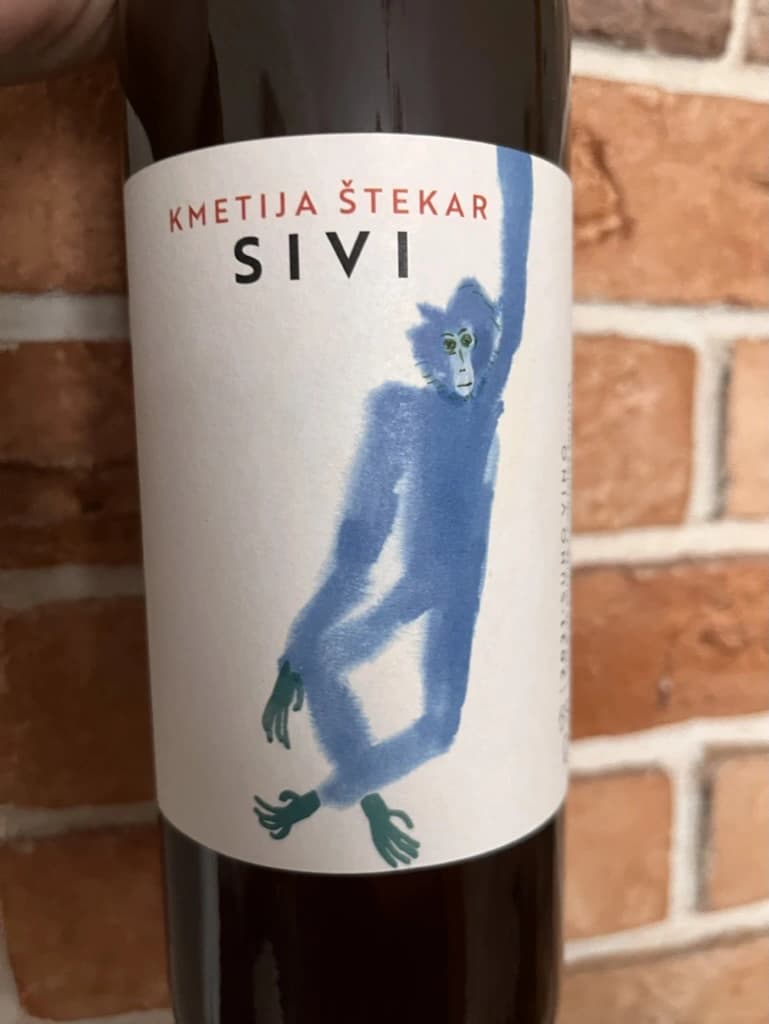 Ratings
7.40 / 10·750 ml·@Wix Kyiv Office
This is the second bottle in a short span, and my experience was so different this time that I didn't really recognize Sivi here. Alright, two bottles are not enough to make such generic claims, but my disappointment is immeasurable, and my day is ruined. Crazy and flat orange wine, where VA dominates steadily over any fruit that tries to break through. The most qualified is the apricot, of course. As it's united with dried herbs. Then you sense some traces of grapefruit and BAM! The bottle is over. Overall, it's not bad. Experience may vary, but combined with my previous one, Sivi is a decent orange for an ok price.
7.50 / 10·750 ml·@Home
Decent macerated Pinot Grigio. Moderately funky, easy to drink. Apricot jam with 'juicy bits', kimchi, blood orange, and caramel. Medium-body, fresh and simple.
Kmetija Štekar
Janko Štekar owns 5 ha of vineyards in Goriška Brda that are located on steep slopes, at an altitude of 180 m, with s and sw exposure.