Clos des Lambrays Grand Cru - 2015
9.00 / 10
Type

red still, dry

Region

Clos des Lambrays AOC, France

Producer

Vintage

2015

Grapes

Pinot Noir

Alcohol

13.5

Sugar

unknown

Price

XXX UAH

Cellar

not available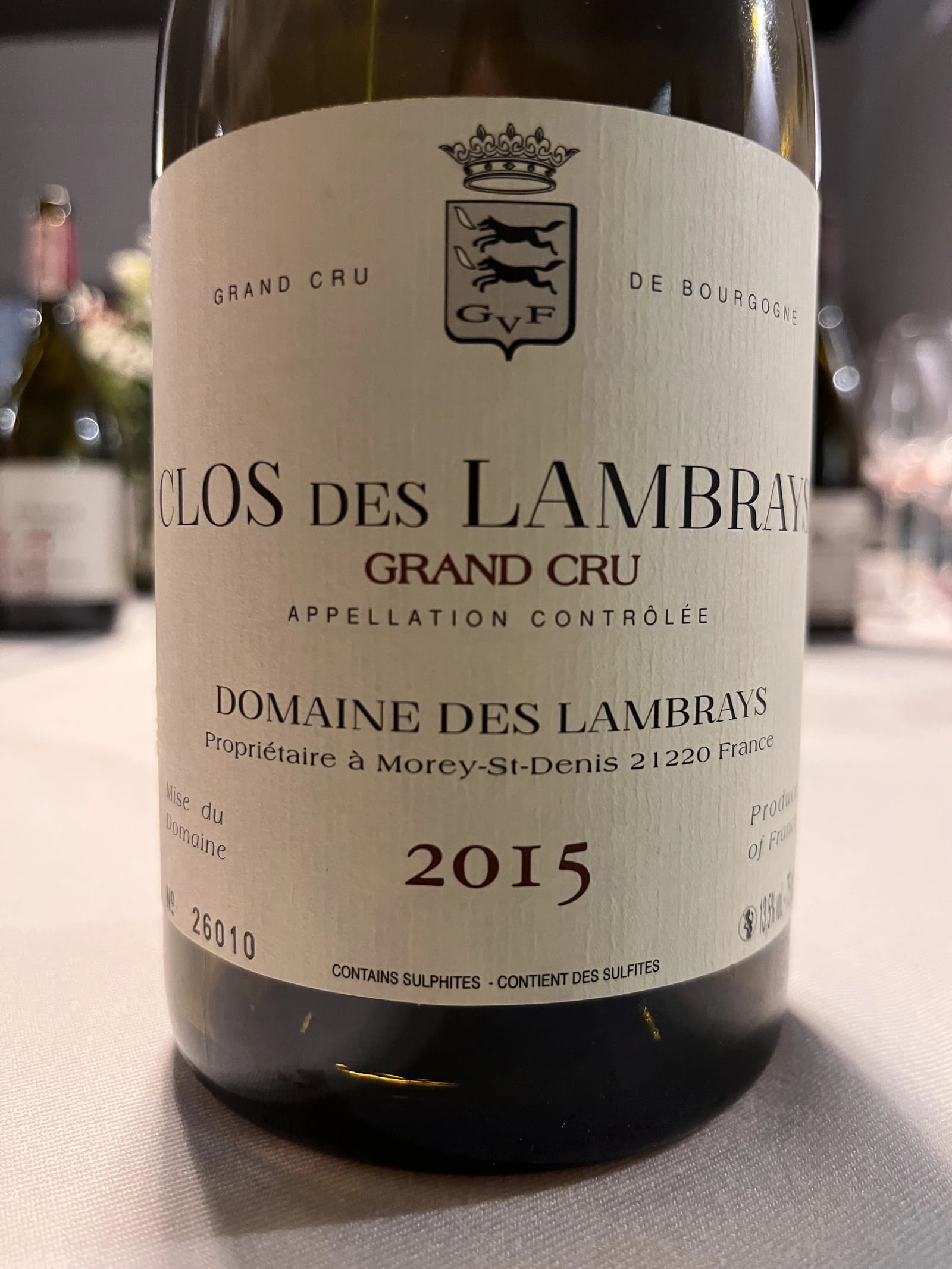 The 2015 Clos des Lambrays Grand Cru originates from two large parcels with different vine ages. Approximately two-thirds of the blend is 50+ years old, while the rest is 25+ years old. 100% whole cluster fermentation. The wine is aged in oak barrels (for an undisclosed amount of time), with half of them being renewed annually.
Ratings
9.00 / 10·750 ml·@MI6 · Burgundian Grand Cru Grandeur
This Pinot Noir captivates with its stunning display of varietal expression. The nose is a lovely arrangement of strawberry, red flowers, underbrush, and a hint of herbs, highlighting the purity of the fruit. Its elegance shines through both in aroma and taste. The palate is effortless and delightful, marked by a nuanced and evolving profile. Its balance is near perfection, and the long, evolving aftertaste is rich in flavour, adding to its overall allure. This wine is a testament to the delicate yet profound character of Pinot Noir, offering an easy-going yet remarkably beautiful experience.
Wine #7 on Burgundian Grand Cru Grandeur event.