Arbois Blanc Pupillin Savagnin - 2014
Renaud Bruyère & Adeline Houillon
8.75 / 10
Type

white still, dry

Region

Arbois AOC, France

Vintage

2014

Grapes

Savagnin

Alcohol

12.5

Sugar

2

Price

8900 UAH, 8366 UAH

Cellar

not available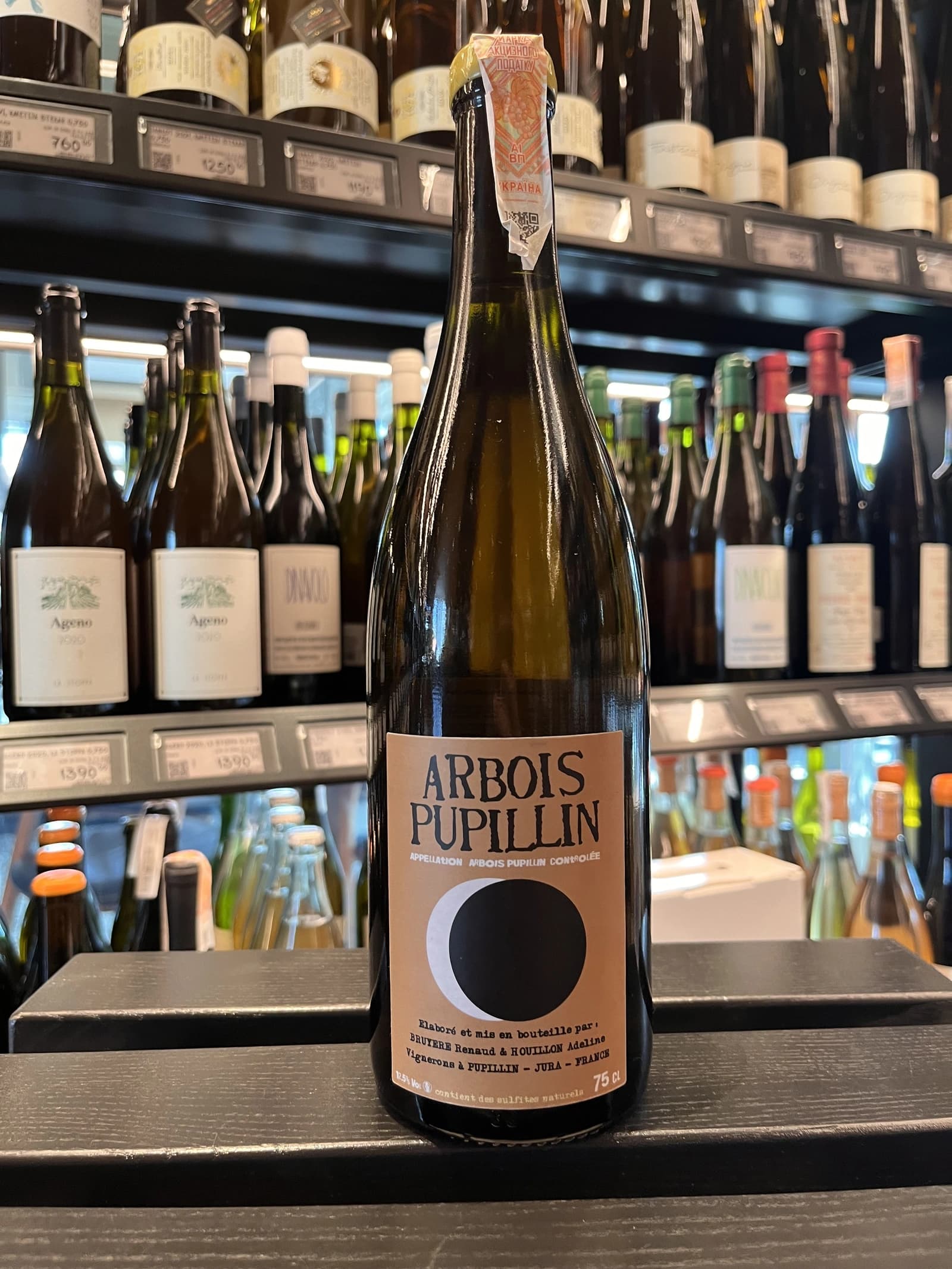 Produced from a 100% Savagnin, this wine is made using the "ouillé" method. This denotes a different technique to that of the other regional speciality, Vin Jaune, as the barrels are "topped up" during maturation to minimise oxidative ageing and preserve the freshness of the wine. It has been maturing in old barrels for almost three years.
Ratings
8.75 / 10·750 ml·@Garage · Jura Party by Vova Ulianov
Tasting this wine for the second time in a short time span. Am I angry? Don't be silly. Of course, I am delighted. Look, it's beautiful ouillé Savagnin. Stone fruits, mushrooms, wet cellar, wet wood, sardines in olive oil. Complex, delicate and multilayered wine with good structure and balance. Despite the age, it's so contagiously lively. Great stuff.
Wine #7 on Jura Party by Vova Ulianov event.
8.75 / 10·750 ml·@Garage · Jura contre l'humanité
It's always hard to rate wines with such a loud name when you taste them openly (alright, I served it blind, but I knew what I was pouring). Despite the usage of the "ouillé" method, this Savagnin still reminded Vin Jaune a bit, so most of the participants guessed the grape.
Beautiful and complex bouquet of yellow pears, sardines sandwich, white blossoms, nuts, ginger and candies. Almost perfectly balanced, profound and stylish. Delicious and persistently salty aftertaste. QPR is under question, but it was definitely interesting to taste this bottle.
Wine #6 on Jura contre l'humanité event.
Renaud Bruyère & Adeline Houillon
And now we get to the opus magnum of the evening. Renaud Bruyère and Adeline Houillon are tiny producers of biodynamic wines in the village of Pupillin. They started the winery in 2011 with a modest plot of 0.75 hectares they received from Stephane Tissot - to toy around and get some real experience.
Adeline is from Arbois, so she spent time in the vineyards even in childhood. What first was just a financial necessity, slowly became her call thanks to Pierre Overnoy and his wines.
Around 2001 she met Renaud. After working for five years in the restaurant, he was tired of this business and was thinking about switching to winemaking. He was only 21. Naturally (no pun intended), they fell in love. Adeline revealed the beauty of Jura and its wines, so they decided to dive into this world.
After the formal study, Adeline worked for a few years on Pierre Overnoy. Meanwhile, Renaud learned the craft from Stephane Tissot. So after 10 years, they started their own winery with Les Tourillons plot they received from Stephane Tissot. Today they own around 5 hectares in the heart of Pupillin.