Morgon Vieilles Vignes - 2018
7.58 / 10
Type

red still, dry

Region

Morgon AOC, France

Producer

Vintage

2018

Grapes

Gamay

Alcohol

13

Sugar

2

Price

907 UAH

Cellar

not available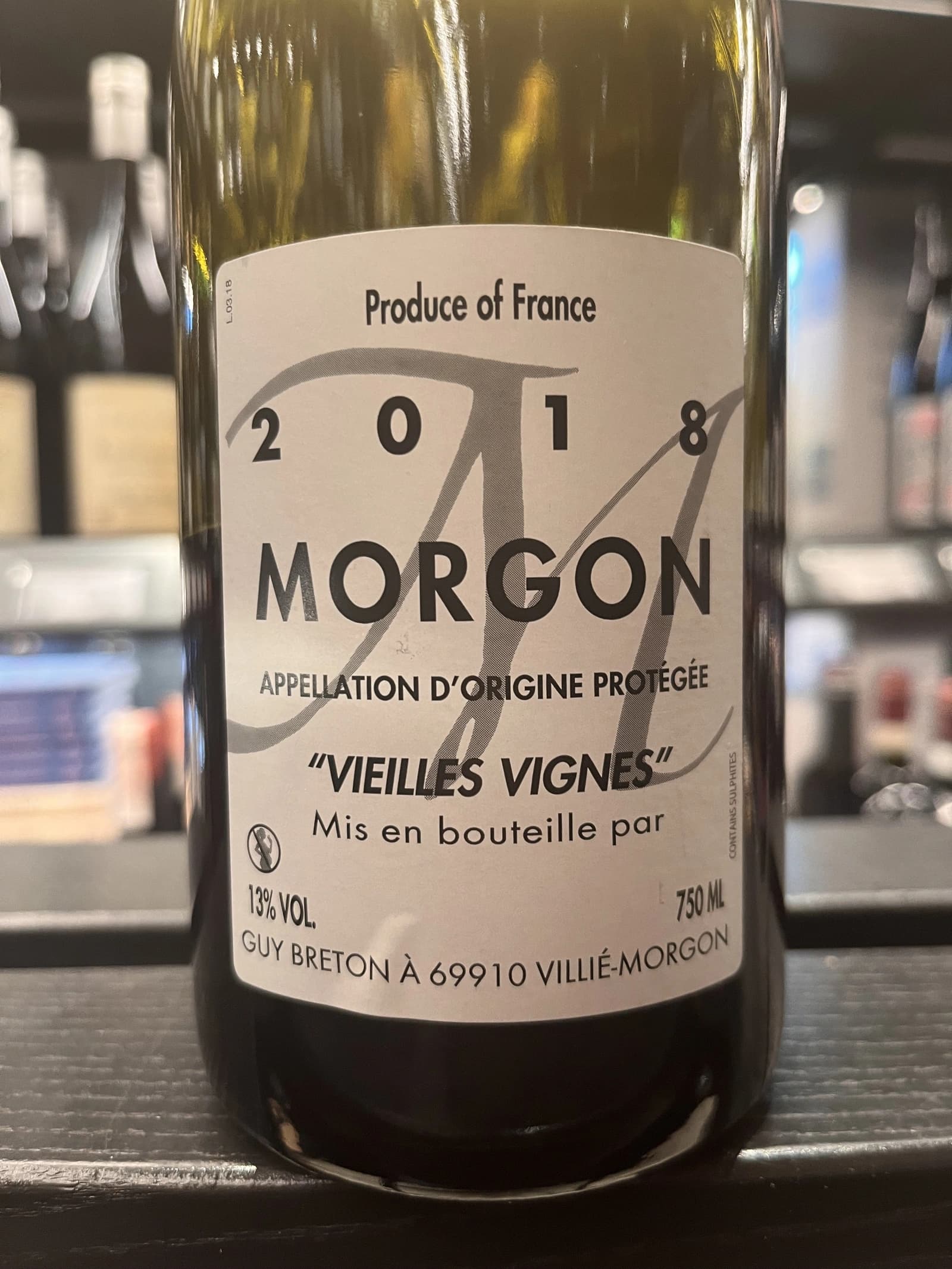 Ratings
7.50 / 10·750 ml·@Wix Kyiv Office
The wine shows signs of aging, it almost screams of the desire to retire. Its fruit presence diminishes and leans towards a jammy character. This, combined with layers of spice, leather, and earthy notes, creates a quite charming bouquet. On the palate, it remains fresh, not overly heavy and well-balanced, though it carries a hint of fatigue. The aftertaste lingers commendably, showcasing a degree of complexity. Overall, it's a solid choice, reflecting the graceful aging of a once more vibrant profile.
7.75 / 10·750 ml·@Garage · Gamay Battle by Vova and Mykola
Tasted blind while knowing the list of wines. Guessed only the wider region. I failed to guess the bottle despite tasting it… ah, almost 3 years ago. In that case, I am pleased to say that the wine improved and still has the energy to keep kicking. Bubble gum, nordic berries, spices. Slightly bitter with good acidity, but IMO a bit simple.
Wine #2 on Gamay Battle by Vova and Mykola event.
7.50 / 10·750 ml
Easy going Morgon my Guy Breton. Love this raspberry jam in the glass, sour red fruits, and hints of leather. Simple, refreshing. Good wine for the moments when you want to chill with snacks.
Guy Breton
Member of "bande des cinq", one of the beginners of natural wine movement in Beaujolais.