Type

red still, dry

Region

Chianti Classico DOCG, Italy

Producer

Vintage

2013

Grapes

Sangiovese, Merlot

Alcohol

13.5

Sugar

0.5

Price

809 UAH, 920 UAH, 864 UAH, 772 UAH

Cellar

not available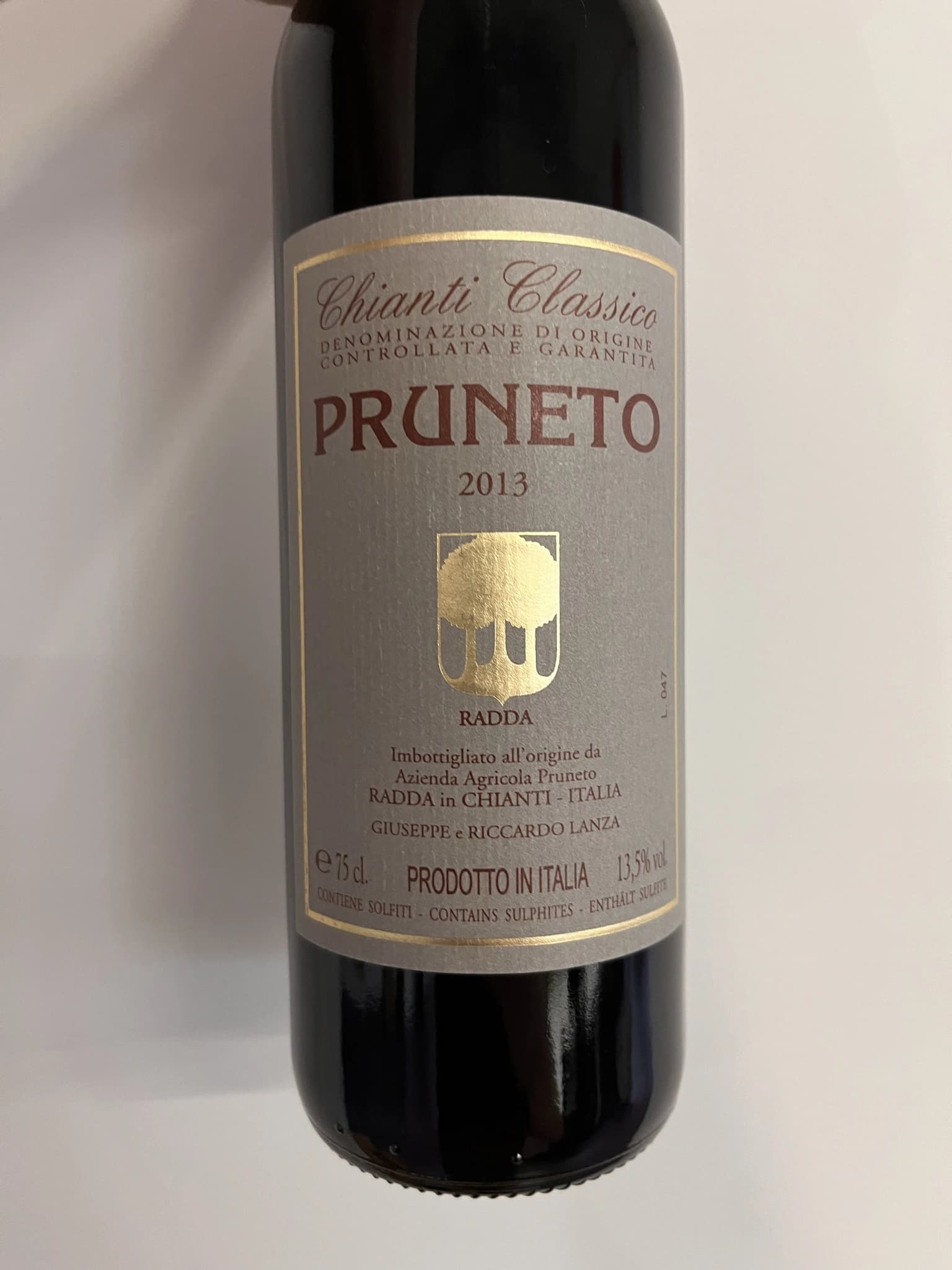 Ratings
7.75 / 10·750 ml·@Home
Completely different experience. Forget the freshly crafted leather boot. No sir, today we feast upon an old leather boot soaked in olive oil flavoured with dried tomato. On other words, it's not as rustic and knocking as the previous bottle. This one shows more fruits and freshness, less salami, but more mushrooms. And still, it has all these neat notes of violets and dark chocolate. Nice stuff, but still needs time to age.
7.80 / 10·750 ml·@Garage
Powerful and expressive Chianti from Radda. Initially, it bursts with freshly polished leather shoes and dried tomato. After spending some time in the decanter, it opens up and becomes more friendly. Cherry, plum, salami, violets, dark chocolate, earth and mushrooms. Medium+ body, medium+ acidity, tannin is still powerful and rough. The finish is long and flavourful. Complex stuff. Still has potential. Great value.
7.25 / 10·750 ml·@45.restaurant
Tasted blind and I was amazed in a good way when the wine was revealed. My guess was on much younger wine, but it turned out to be 8 years old wine. And it still shows so much youth. Cherry, violets, blackberry, perfumes, chocolate. Medium-high tannin, still green, even biting. Medium acidity, long aftertaste, but lacks a little in structure especially in solidity. Nice.
Tasted as part of Chianti tasting event in 45.restaurant organised by Oleksandr Meier.