Cuvée Prestige Caroline Tibouren Rosé Cru Classé - 2021
8.50 / 10
Type

rose still, dry

Region

Côtes de Provence AOC, France

Producer

Vintage

2021

Grapes

Tibouren, Grenache, Syrah

Alcohol

13.5

Sugar

1.5

Price

1441 UAH, 1684 UAH

Cellar

not available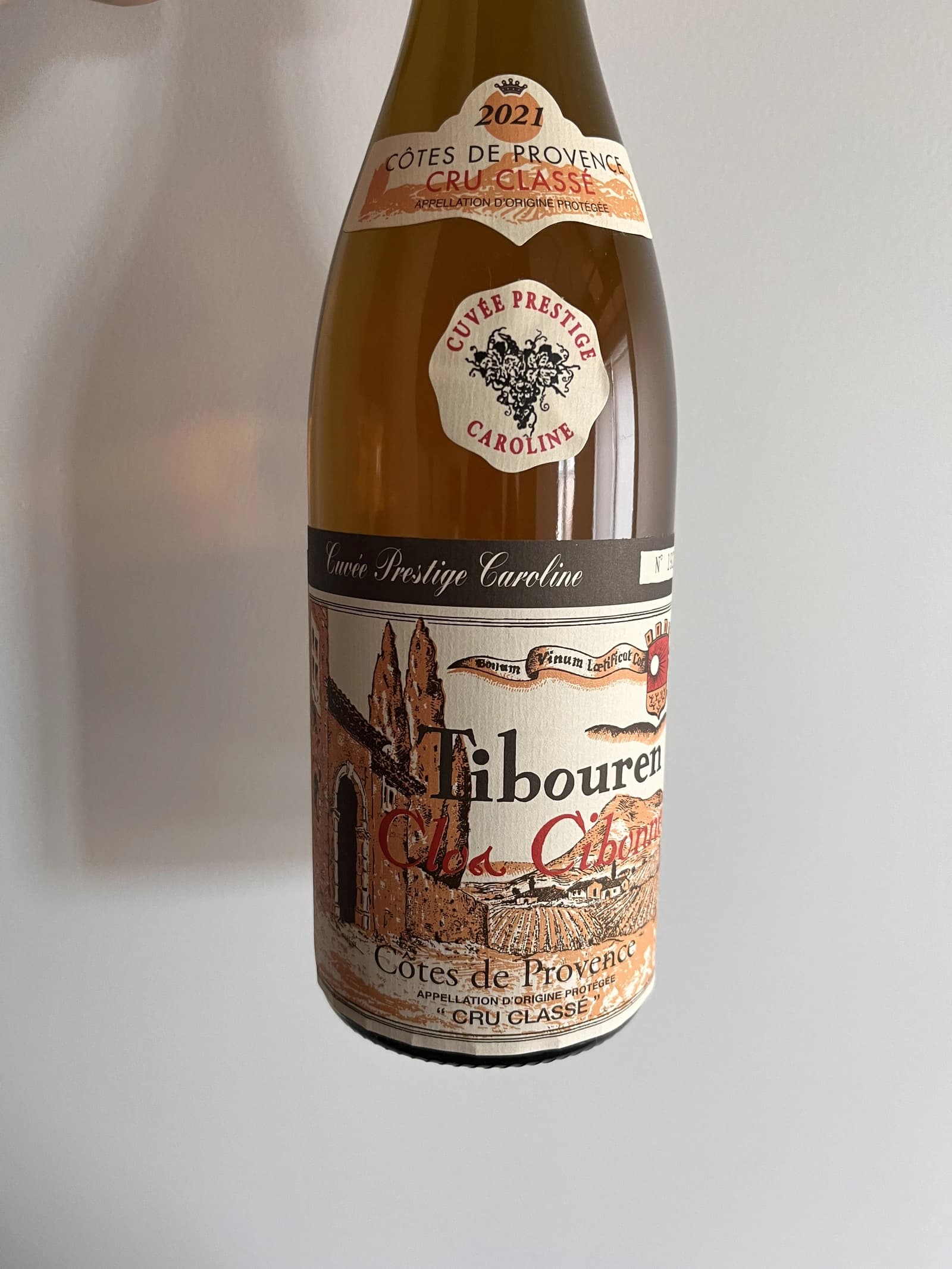 Cuvée Prestige Caroline Tibouren Rosé Cru Classé is a bled of Tibouren (85%), Grenache (10%) and Syrah (5%). Grapes are direct-pressed into stainless steel vats and refrigerated to slow down the beginning of the fermentation. As soon as the fermentation begins, the musts are put in casks where the fermentation will last a short week. The wine is stirred on a daily basis with temperature control to guarantee the best aroma extraction until the beginning of winter. Then the wine ages in casks of 300 liters for eight to ten months.
Ratings
8.50 / 10·750 ml·@Wix Kyiv Office · Rose Petals Party Vol. 2
What a beautiful, complex, intense and multilayered rosé. Dried apricot, moss (not to be confused with moth), peach, peonies and buttered croissant filled with jam. A bit spicy, voluminous and warm. It's a bit heavy for my taste, especially due to lacking acidity, but objectively it's fascinating. The flavours are persistent and lovely: buttered croissant and crème brûlée.
Wine #3 on Rose Petals Party Vol. 2 event.
Clos Cibonne
Clos Cibonne draws its name from Jean-Baptiste de Cibon, captain of Louis XVI's Royal Navy and the first owner of the vineyard. After he died in 1797, the property was sold to the Roux family.
In the 1930s, André Roux took over the winery and brought it to a new level. Thanks to Adnré Roux, Clos Cibonne acquired the status of Crus Classés Côtes de Provence when the classification was established in 1955. Aside from the official merits, Adnré Roux is also responsible for the focus on Tibouren. It is safe to say that, without him and his passion, this old grape variety would have disappeared.