Méthode Traditionnelle Rosé Brut - NV
7.22 / 10
Type

rose sparkling, brut

Region

Vin de Table (France), France

Producer

Vintage

NV

On lees

9 months

Grapes

Garnacha, Cinsault

Alcohol

11.5

Sugar

10

Price

308 UAH, 232 UAH, 245 UAH

Cellar

not available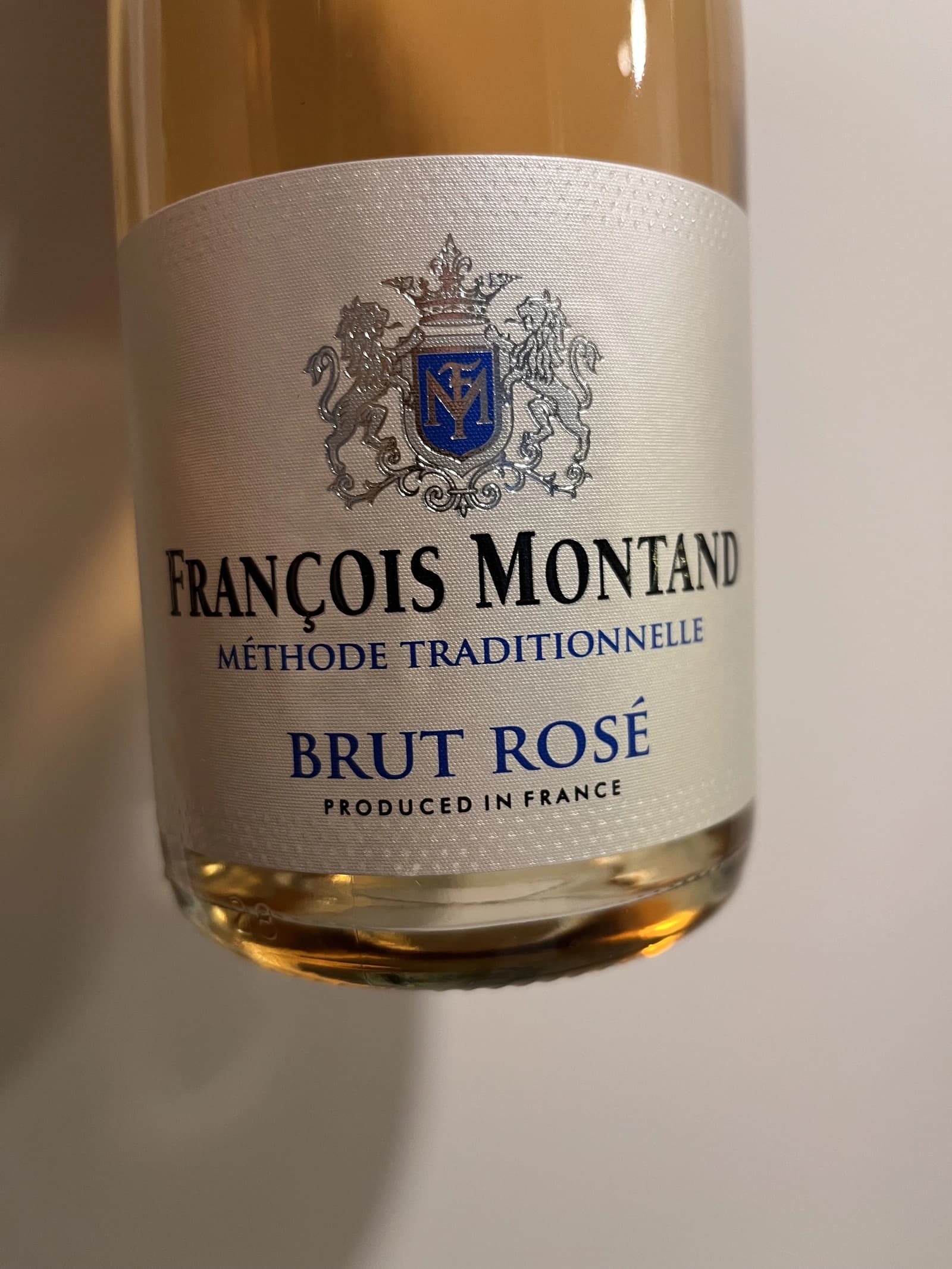 A blend of Grenache and Cinsault sourced from vineyards located in Jura. The vines grow at 300 meters above sea level between the plain of Bressane and the foothills of the Jurassian plateau. Despite the price, it's made in traditional style with 9 months spent on lees.
Ratings
7.25 / 10·750 ml·@Wix Kyiv Office · Norm Wines Vol. 1
Not pretentious but somehow charming in its direct simplicity. Fruit-forward bouquet (9 months on lees, mind you) of peach, red berries, red apples and some flowers. Not the most delicate sparkling, but it shows energy and good volume. Thanks to the price, I've managed to finish several cases.
Wine #1 on Norm Wines Vol. 1 event.
7.00 / 10·750 ml·@Home
Simple, fruit-forward yet pleasant traditional sparkling for absurdly good price. Little by little finishing those cases of this wine I bought before the war. Red berries, peaches and red apples. Lacks delicacy, but there is something good in this energetic and rough profile with long aftertaste.
7.25 / 10·750 ml·@Home
Simple and straight-forward bubbles that for the last 3 months I consumed in amounts that I don't want to share with anyone (let's just say that it's more than 4 cases). Nose full of red berries, peaches, red apples and white flowers. Nothing extraordinary, just a good traditional brut for the right price.
7.40 / 10·750 ml·@Goodwine TSUM
Rose Sparkling wine tasting event at Goodwine TSUM.
Delicate bouquet of cream soda, red apple and apricot flowers. Good mousse, medium+ acidity. It is simple, it lacks complexity, but well made and delicious. Cosmic value, at last something except for mediocre Cava for this price. Everyday drink!
Francois Montand
Descendant of wine makers, Francois Montand was raised in Champagne. But during WWII he moved to Jura, where he settled and started to produce sparkling wines in traditional method, but with no classification.