Type

red still, dry

Region

IGP Toscano, Italy

Producer

Vintage

2018

Grapes

Sangiovese, Canaiolo, Colorino

Alcohol

13

Sugar

1

Price

814 UAH

Cellar

not available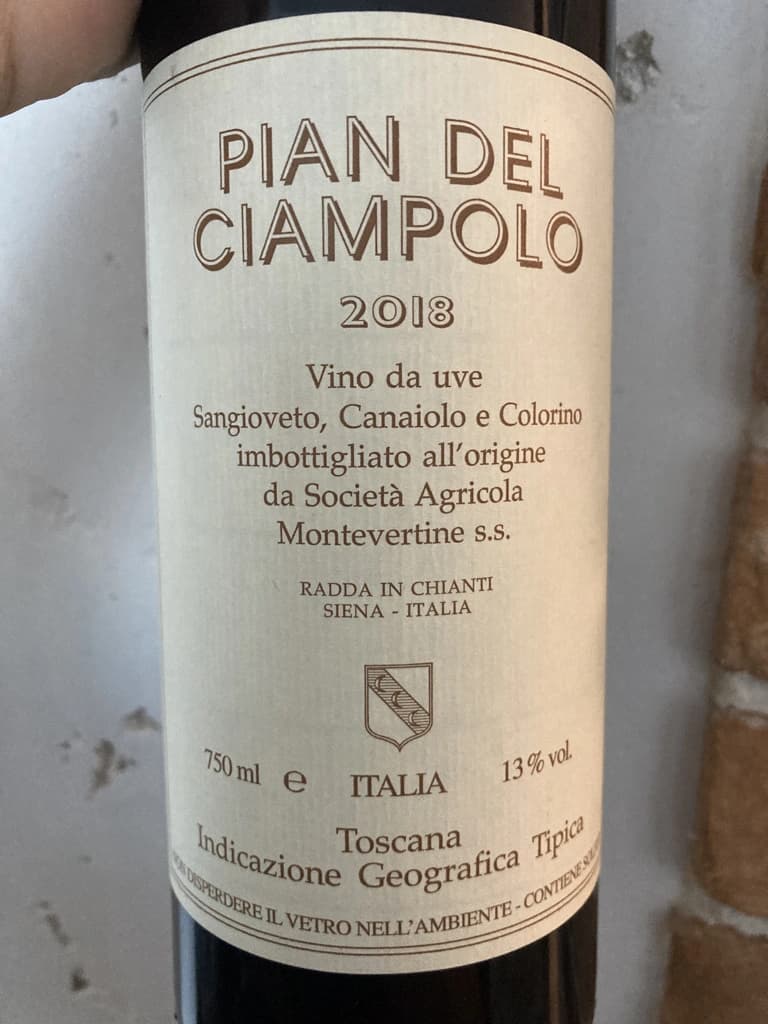 Ratings
8.00 / 10·750 ml·@Vicini
Had to hunt a little bit for this bottle and honestly (despite my efforts) I didn't expect it to be that good. Beautiful bouquet of sour cherry, spices, red flowers and mushrooms. Well balanced, fresh, elegant and easy going. Now my only desire is to taste the same bottle in few years, seems like it has a good potential. Wonderful QPR.
Montevertine
Montevertine, a beacon of traditional winemaking, is beautifully situated in the heart of the Chianti hills, in Radda in Chianti, Tuscany, at an altitude of 425 meters above sea level. This estate, steeped in history and winemaking tradition, focuses exclusively on grape varieties indigenous to the Chianti area: Sangiovese, Canaiolo, and Colorino. At Montevertine, the philosophy is grounded in simplicity, respect, and meticulous attention to detail, principles that have remained unchanged since their first harvest.
The Montevertine estate has a rich history, dating back to the 11th century. Originally built for defence, it was later converted into a farmhouse, with remnants of the original structure still visible. In 1967, the estate underwent a significant transformation when Sergio Manetti, an iron and steel industrialist, purchased it as a holiday home. Planting two hectares of vineyards and setting up a small winemaking cellar, Manetti initially produced wine as gifts for friends and customers. The success of his first vintage in 1971 at the Vinitaly show in Verona marked the beginning of a new chapter for Montevertine. With the assistance of Giulio Gambelli and the support of his faithful cellarman Bruno Bini, Manetti devoted himself entirely to winemaking, leading to the expansion of vineyards and cellar facilities. Following Manetti's passing in 2000, his son Martino Manetti took over, continuing to uphold the winery's traditional values and practices.
The winemaking process at Montevertine is emblematic of their commitment to tradition. The hand-picked grapes undergo fermentation in vitrified concrete vats, a process that eschews temperature control and involves two pumping-over operations daily for a gentle extraction of tannins. This approach allows for a more nuanced and elegant tannic structure. Following racking, the malolactic fermentation begins in the same concrete vats, further enhancing the wine's complexity and smoothness. Once fermentation is complete, the wines are transferred to wood barrels for about two years to age. The ageing process is carried out in Slavonian and Allier oak barrels, ranging from 5.5 to 18 hectoliters, as well as in 225-liter Allier barriques. True to their philosophy, Montevertine's wines are never filtered and are all bottled by gravity, preserving the wine's integrity and authenticity.