Las Uvas de la Ira - 2018
Daniel Gómez Jiménez-Landi
8.00 / 10
Type

red still, dry

Region

Méntrida DO, Spain

Producer

Vintage

2018

Grapes

Garnacha

Alcohol

14.5

Sugar

unknown

Price

1053 UAH

Cellar

2 bottles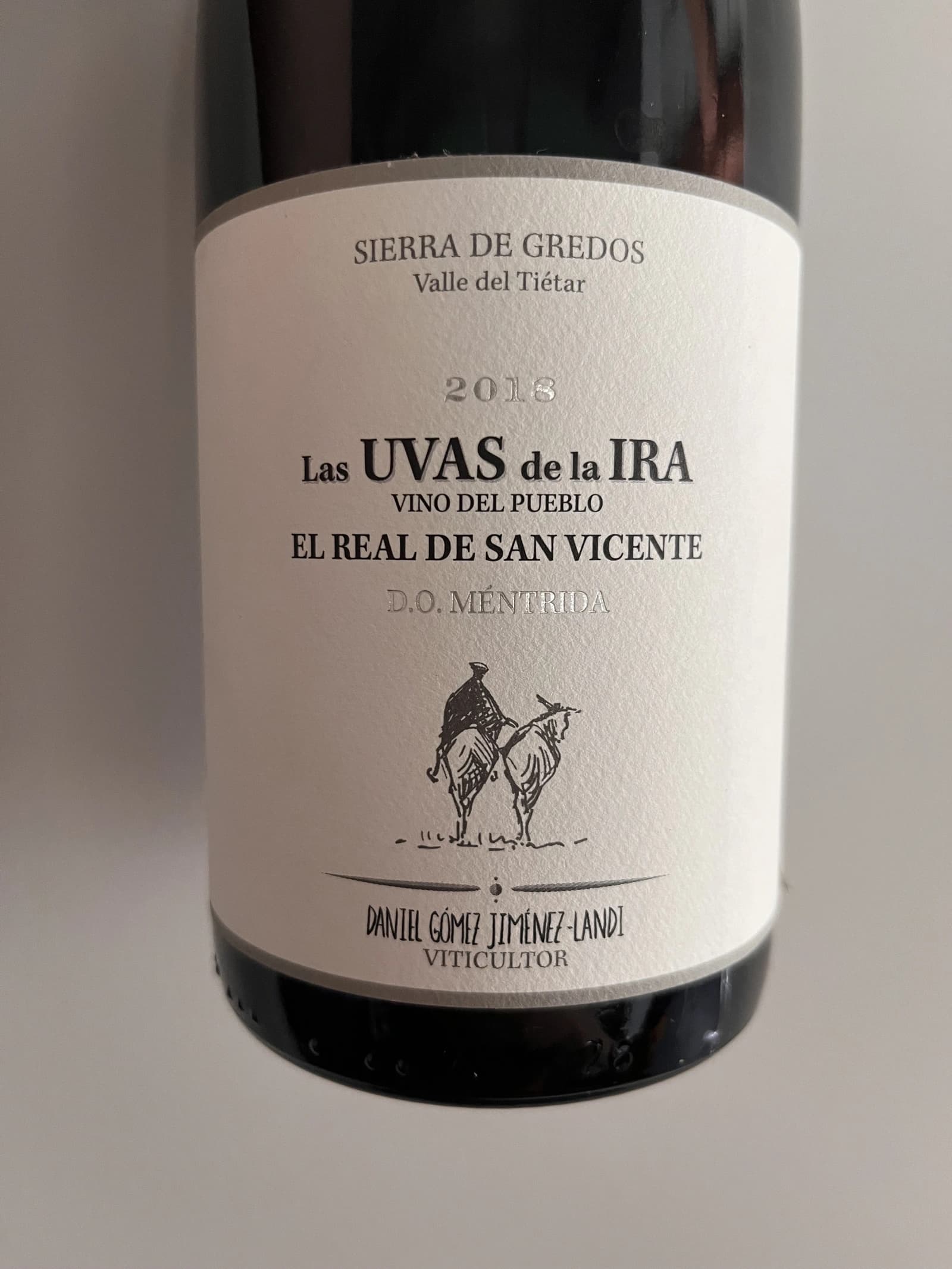 The name translates as "The Grapes of Wrath".
Ratings
8.00 / 10·750 ml·@Wix Kyiv Office · A bit of Spain
A risky choice after Tondonia, but it played well. Fresh and honest high-altitude Garnacha in all its beauty. It reminds Pinot Noir from Baden, with higher alcohol (correlates with altitude?). Beautiful glou glou full of strawberries and underbrush, almost perfectly balanced and friendly.
Wine #5 on A bit of Spain event.