Le Brin De Chèvre Touraine - 2018
8.25 / 10
Type

white still, dry

Region

Touraine AOC, France

Producer

Vintage

2018

Grapes

Arbois Blanc

Alcohol

12.5

Sugar

0

Price

1050 UAH, 720 UAH

Cellar

not available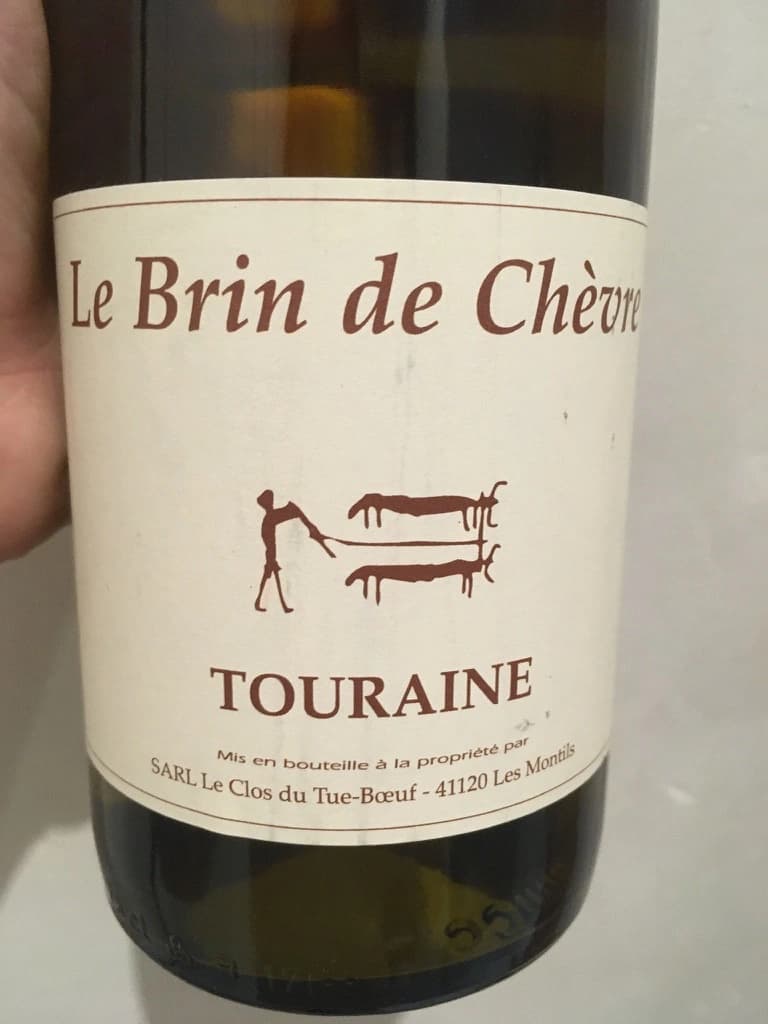 Ratings
8.00 / 10·750 ml·@Wix Kyiv Office
Oh my god! I tasted this wine blind and didn't guess. My thoughts were around Chenin Blanc by Domaine de la Taille Aux Loups, but look! Arbois Blanc by my favourite Clos du Tue-Boeuf! It's less crazy and more oxidized than I remember it. Bottle variation? Who knows, but I enjoyed this glass so much. Lemon tart, baked apple and honey (like the shitty one they give you in the hotels). Sophisticated, round and juicy. Something you can keep drinking till the final days.
Thank you, Elvira, for these emotions.
8.00 / 10·750 ml·@Garage
Every time the goat bites me, I smile. Pickles, pear, soaked apples, matches, moss-covered pebbles, and melon. Fresh, even crispy, round, voluminous and medium+ bodied. Pleasant mineral and a slightly sweet finish. Not simple yet friendly at the same time. Delicious drink.
8.00 / 10·750 ml
This is so delicious! Pear, soaked apples (funky but elegant), butter and lemon peel. Well balanced and structured, medium full body. You can almost chew it. Long aftertaste with flavours of lemon peel and sour apples. I am in love with this wine acidity.
9.00 / 10·750 ml
Magnificent wine from Arbois grapes. Explodes with pear, pear candy, peach and butter. Balanced and structured taste with sweet apricot flavour at the beginning and sour apples in the long lasting aftertaste. Acidity here is perfectly refreshing. You have to try it!
Clos du Tue-Boeuf
Run by Jean-Marie and Thierry Puzelat.