Type

white still, dry

Region

Rogue Valley AVA, USA

Producer

Vintage

2018

Grapes

Gewürztraminer

Alcohol

13.5

Sugar

unknown

Price

1190 UAH, 950 UAH

Cellar

not available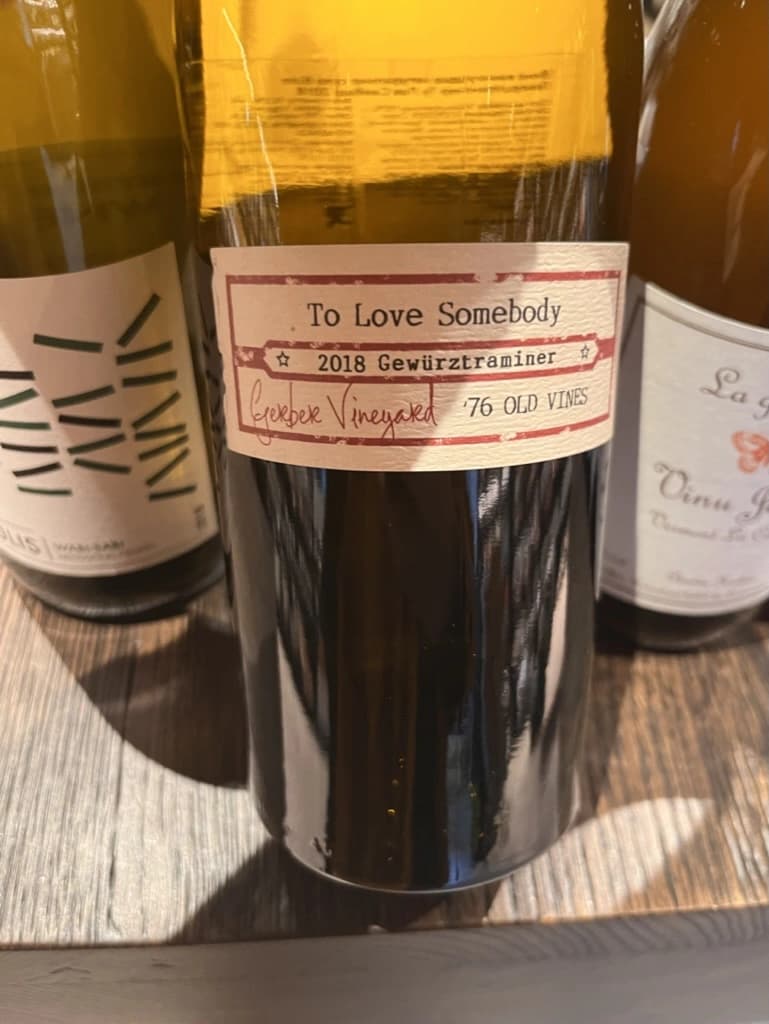 To Love Somebody is a 100% Gewürztraminer from the 40-year-old Gerber Vineyard, located on the terrace of the Siskiyou Mountains. The soil composition (silty and sandy soil enriched with alluvial clay and serpentine) creates a caustic environment that concentrates the Gewürztraminer grape and typically results in high tartaric acid content. The vineyard practices dry-farming and sustainable farming methods, with the goal of transitioning to fully organic farming.
The vineyards are located within 6 hour's ride from the winery. So the grapes are picked early in the morning (around 3 am) when the Illinois Valley temperature is below 4 degrees. After the ride, the grapes are the whole cluster pressed. The juice flows to a chilled stainless steel tank to settle overnight. And then it's racked into an egg and neutral barrel with fine and heavy lees. This is where wild fermentation begins. There is no malolactic. After nine months on lees, the wine is racked and blended.
450 cases produced.
Ratings
7.75 / 10·750 ml·@Garage · Jura contre l'humanité
What a nice and kind of atypical Gewürztraminer. Old lemon, bakery, rose water and flowers. Mineral, light, fresh and well-balanced with a long and flavourful aftertaste.
Wine #5 on Jura contre l'humanité event.
7.75 / 10·750 ml·@Garage
Sometimes I cut more slices of lemon than I need, so they stay overnight. Someone decided to take one of those slices and make a bakery filled with it. Of course, you need to wash your hands before having a meal (hey, soap), and there must be white flowers on your table. It's not a typical Gewürztraminer, but one to love. Mineral, fresh, well-balanced, and voluminous with a long aftertaste. Lacks complexity, but no one is ideal.