Appellation San Carlos Cabernet Franc - 2019
7.50 / 10
Type

red still, dry

Region

San Carlos, Argentina

Producer

Vintage

2019

Grapes

Cabernet Franc

Alcohol

13.5

Sugar

unknown

Price

493 UAH, 519 UAH

Cellar

not available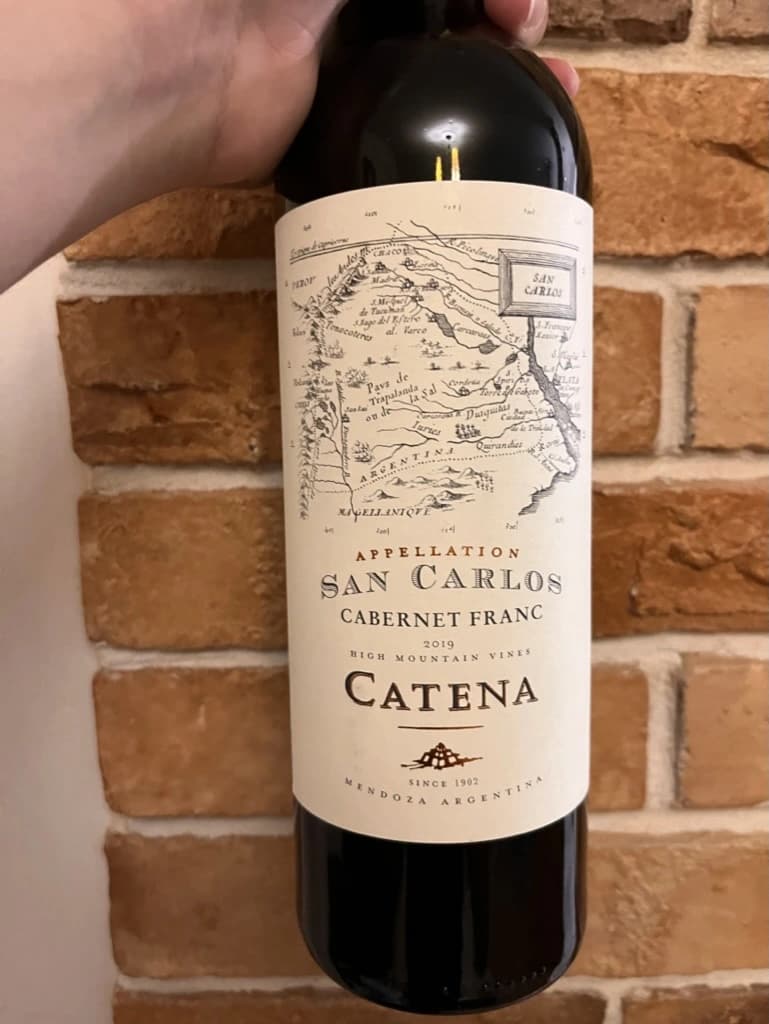 Ratings
7.50 / 10·750 ml·@Home
Jam made of dark plum, dark cherry, raspberry, and blueberry. Add some eucalyptus, medicinal herbs and sweet tobacco. Not complicated, yet charming. Soft, medium+ body, medium acidity. It's like drinking cough syrup with some alcohol in it. All thanks to viscosity, relative sweetness and flavours of jam and liquorice. And it's tasty.
Bodega Catena Zapata
Famous producer from Argentina. They say that Catena family has resurrected Malbec.